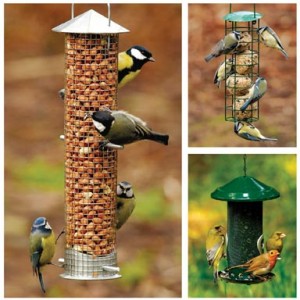 The weather is getting chillier so spare a thought for the birds your garden this winter. We've teamed up with Garden Bird Supplies to give away a lovely prize for your feathered friends – a winter feeding kit which will make sure they're well fed throughout the cold months.
It's so easy to win – just click here to visit Garden Bird Supplies and find the answer to this simple question:
[SURVEYS 9]
About Garden Bird Supplies
Garden Bird Supplies is one of the UK's leading mail order suppliers of high quality wild bird and animal food, including its own trademarked "Ultiva" range, which is made to a secret recipe. Choose from a fantastic product range including food mixes, bird tables, nest boxes, bird baths, garden bird books, CDs and DVDs, bird watching products and more.