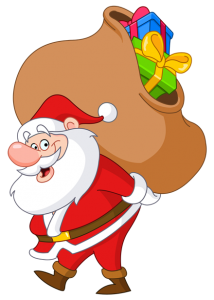 This competition is now closed. However, why not use our Christmas tools to help boost your festive fundraising or try one of these great fundraising ideas to keep the donations rolling in throughout the year?
---
Santa has decided to give our causes a helping hand this Christmas and help us spread some festive cheer.  He's stuffed his sack with money and to win it for your cause, all you have to do is guess how much money is inside!
How it works:
You can have one guess per day between 10th and 24th December.
Use the comments section below to enter your guess – the person who guesses the exact amount or closest will win the contents for their cause!
In the event of more than one person guessing the correct amount, the amount will be split evenly.
To give you a head-start, the amount inside is somewhere between £1 and £500!
Good luck!