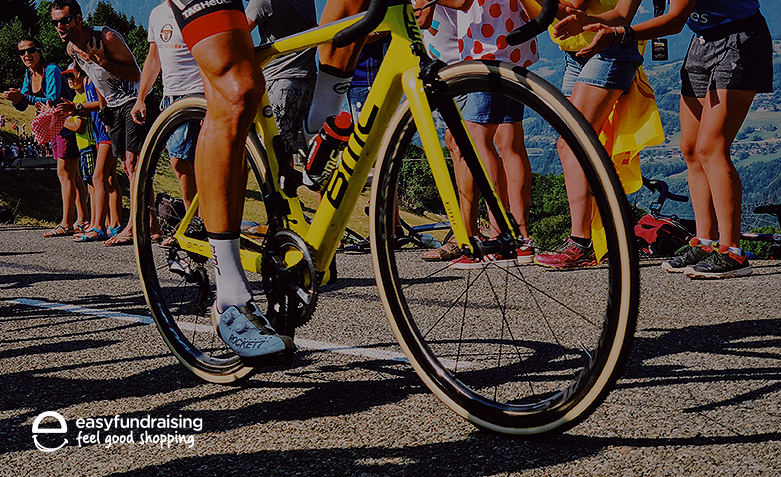 As far as cycling challenges go, they don't come much bigger than the Tour de France. Over 23 days, close to 200 cyclists from 22 different teams race over 2,000 miles across France. In that time, the cyclists average around 25 mph throughout the course, which is much faster than your standard bike ride, but some parts of the course really allow the riders to open up and go as fast as 70 mph!
Within this mammoth race, there are 21 different stages designed to push riders to the limit. And, whether you're one of the millions of spectators lining the roads of France to watch your favourite elite cyclists whizz past, or you're watching from the comfort of your living room, each day of the race is thrilling, tense and entertaining. Here, we'll take you through some need-to-knows of Le Tour de France, and how it can inspire you to raise money for charities and causes you love.
How did the Tour de France start?
It's a good question – how did the biggest, most famous bike race in the world come to be? And the answer is as unconventional as the race itself.
Based on an idea by one of his journalists, the Tour de France was actually founded by sports journalist and record-breaking cyclist Henri Desgrange in 1903 as a publicity stunt when he was editor of the sports newspaper L'Auto. That first race saw 60 riders attempt to cover 1,500 miles across the country and 21 riders make it to the finish line.
The first ever Tour de France winner was Maurice Garin with a time of 94 hours, 33 minutes and 14 seconds. For his win, Garin, was awarded 3,000 Francs – around €11,000 in today's money. Nearly 120 years later, both the scale of the competition and the prize money on offer have increased dramatically, and riders from all over the world make the journey to France to test their skill and endurance.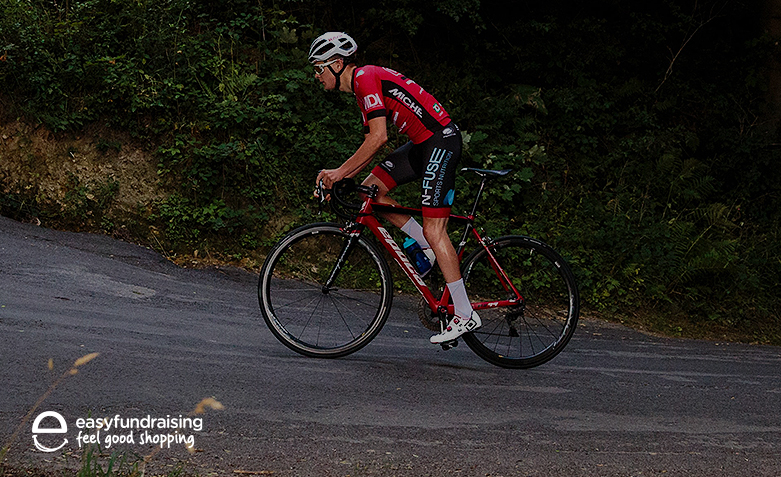 What are the stages in Le Tour de France?
As we mentioned earlier, the Tour de France is broken up into 21 different stages consisting of their own, unique challenges. Here are the stages and what you can expect to see:
Prologue – This is the start of the race, where each rider races in a short time trial against the clock.
Flat – It may sound like one of the calmer parts of the race, but it's anything but. Flat stages aren't always perfectly flat, and they usually consist of big groups (or 'peletons') riding together for distances of around 125 miles. You're likely to see either one rider or team race out into the distance and claim the win, or a hair-raising neck-and-neck race in the home stretch. Either way, it's a real calf-burner!
Mountain – Mountain stages, as you might expect, are among the most exhausting parts of the Tour de France. Riders race from sea level to up to 2,000 metres on some days, so stamina is essential. In the upcoming race, the 109th Tour de France, there will be six mountain stages and five high-altitude finishes, and every climb is divided into categories from 1 (meaning most difficult) up to 4 (the least difficult).
Time Trials – These are mini races against the clock, either completed by individual cyclists or together as a team. Longer than the prologue, these stages are usually around 30 miles in distance.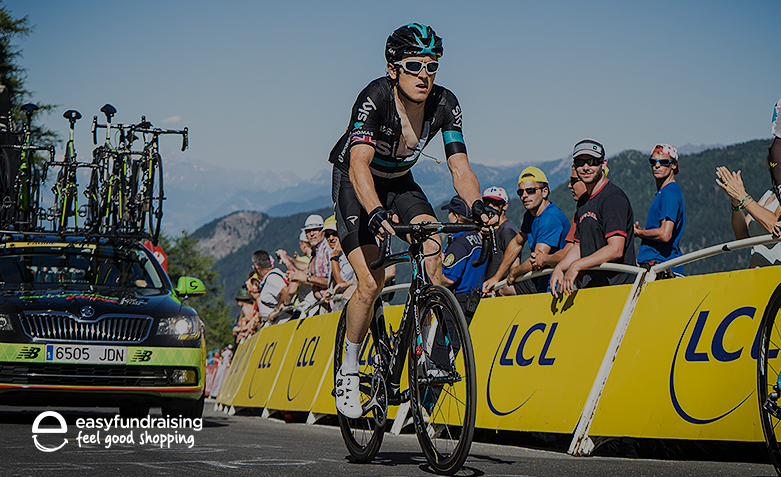 What are the coloured jerseys all about?
Over the 23 days, you'll see a number of rider jerseys change hands throughout the race. That's because the famous jerseys are there to show who's in the lead in a number of different categories.
The white jersey is given to the best young cyclist in the race. To win this, the rider must be younger than 25.
The green jersey is for points. Points are awarded for being the first rider over the finish line at each stage, and they're typically won by sprint racers – those who are best at picking up speed.
The red and white polka dot jersey is awarded to the rider who performs best in the mountain stages of the competition. It's not about speed, rather who's best at pushing through tough inclines and climbing thousands of metres.
The yellow jersey (or 'Maillot Jaune) is the most famous and most coveted. This is given to the cyclist that's in the lead on total time since the start of the race, and can change wearer multiple times throughout. The overall winner at the end of the race is awarded the yellow jersey along with €500,000 prize money.
Is it an individual race?
The Tour de France isn't as simple as 'every person for themselves', and claiming the win often relies on incredible teamwork under pressure.
Every cycling team has a leader who is usually their strongest rider. The other riders in the team, or 'domestiques' are there to ensure their team leader is always in title contention. The most popular tactic used is where the team leader rides behind the rest of his teammates. This is to shield the star rider from the wind to prevent them from getting tired. However, domestiques will also have to get water for the team leader and wait behind if their bike needs any repairs or maintenance. If their leader wins, they get a share of the prize fund and the honour of having their names in the history books.
Where does Le Tour de France start and finish?
While there are some parts of 'Le Tour' that are fan favourites, the route changes every year to keep the competition exciting. For many years now, the start of Le Tour de France has actually taken place outside France in other countries including Germany, Netherlands, Belgium and the UK. This year, the race starts on Friday 7th July and begins in Copenhagen, Denmark with the Prologue (or 'timed trial).
Since 1975, the last leg of the race sees the riders cycle laps of the world-famous Champs-Élysées in Paris. As the race finishes, the French Air Force do a three-jet flyover with smoke trails in the colour of the French flag. It's a majestic, much watch finale!
Where can I watch the Tour de France?
Not jetting off to France to watch Le Tour? Not a problem! You'll find coverage of each stage and highlights of each day's events on ITV4 and Eurosport, as well as rider interviews and extra content on the ITV cycling page. Stay up to date with the latest Tour de France news and goings on at each stage of the event!
Raise money for charity!
While Le Tour de France isn't a charity event in itself, there's no reason why it shouldn't inspire you to set yourself a challenge and raise money for a cause you love. Here are just a few of our Tour de France-inspired fundraising ideas to help you smash your goals as the elite riders smash theirs!
Shop online with easyfundraising
Feeling inspired to get out there on two wheels and see how far you can push yourself? Treat yourself to a bike and all the necessary gear, and venture into the great outdoors! Do your research on the kind of bicycle you'll need – mountain bikes are ideal for off-road, road bikes are perfect for speeding over smooth surfaces, and electric-bikes make light work of hills and inclines. But, wherever you choose to buy your biking gear from, make sure you do it via easyfundraising.
We're partnered with thousands of retailers with loads of noble causes and charities already registered. Whenever you start your online shopping journey from our website, you can pick up donations to your cause of choice from our brilliant retail partners. We've helped raise over £42 million for charity so far, and we're just getting started. So, you can get your fundraising off to a flying start just by shopping.
Remember to download our app to save your favourite shops, track how much money you've raised towards your target and receive notifications whenever a donation is made. You'll be well on your way in no time.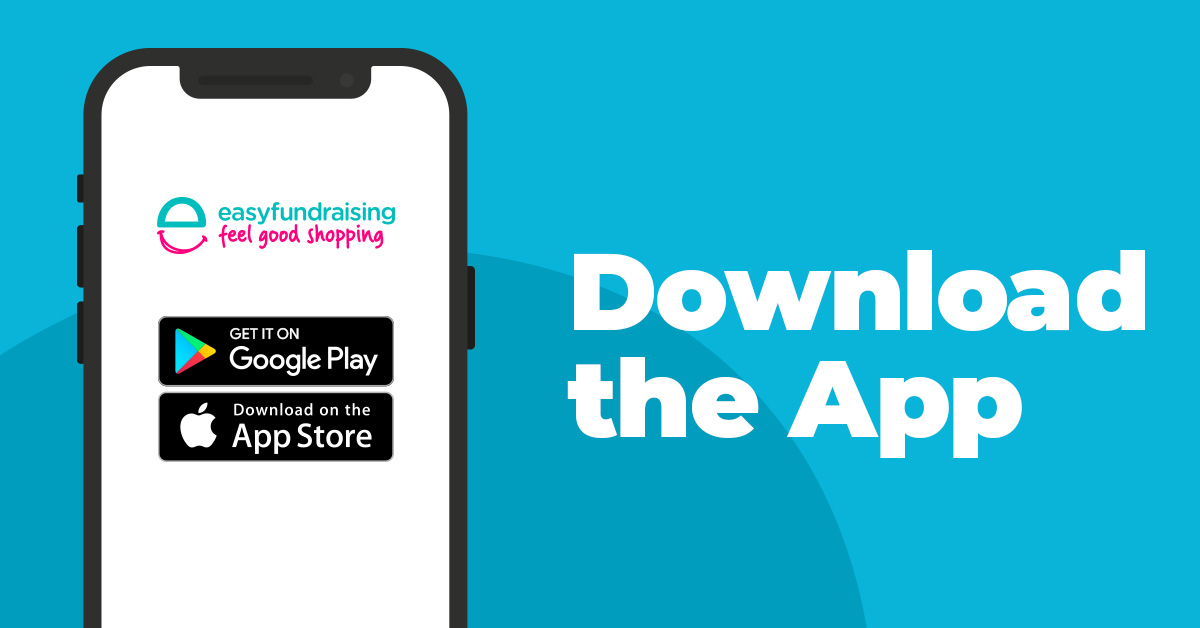 Join a charity bike ride
Throughout the UK, there are many planned bike rides for charity that you can get involved in and test out your cycling skill and fitness level – London to Brighton, Manchester to Blackpool and the Big Blue Bike Ride to name a few. These don't quite match the level of endurance needed for a 23-day race across France, but 55 – 65 miles is still no easy feat! You'll need the right equipment, hours in training, and the drive to make it across that finish line.
Set up a fundraising page and tell everyone you know about your plans. Encourage them to donate to your cause and share it with everyone they know to maximise interest and donations. And don't forget, when you buy your cycling gear from our retail partners like Cycles UK, Evans Cycles and Halfords, they'll donate a small amount to your cause as a way of saying 'thank you'. Just make sure you're signed up to easyfundraising first and begin your shopping journey from here. Or, better yet, download our Donation Reminder toolbar and find out whenever there's a donation waiting for you. Get the head start you need!
Pedal to Paris
Fancy getting on your bike in London and crossing the finish line on the Champs-Élysées in true Tour de France style? You can! The Royal British Legion's Pedal to Paris bike ride takes place every summer. Over 4 days, you'll cycle nearly 250 miles to the French capital to support members and veterans of Britain's Armed Forces. Once you complete the challenge, there's even a celebratory dinner in Paris! It's a worthy cause, and a feat of endurance that'll definitely earn you bragging rights when you return home…
Plan a sponsored bike ride
Looking for something a little closer to home? Try planning your own sponsored cycle in your local park! Set up an event on social media and invite as many people as you possibly can. Pick a charity you want to raise money for, and make it the partner to your event. Charge each entrant a nominal fee that goes straight to charity, or even encourage participants to raise funds for charities of their choice! It's a great way to meet new people and do plenty of good for the local community.
There you have it, our guide to the legendary Tour de France bike race. We can't wait to see who emerges from the finish line with the yellow jersey, and we're excited to see the amazing fundraising ideas you come up with! Remember, whatever your Tour de France fundraising plans are, and whichever charity or cause you plan to raise funds and awareness for, be sure to make easyfundraising a part of it. That retailer donation may be just the thing to take you over the finish line!