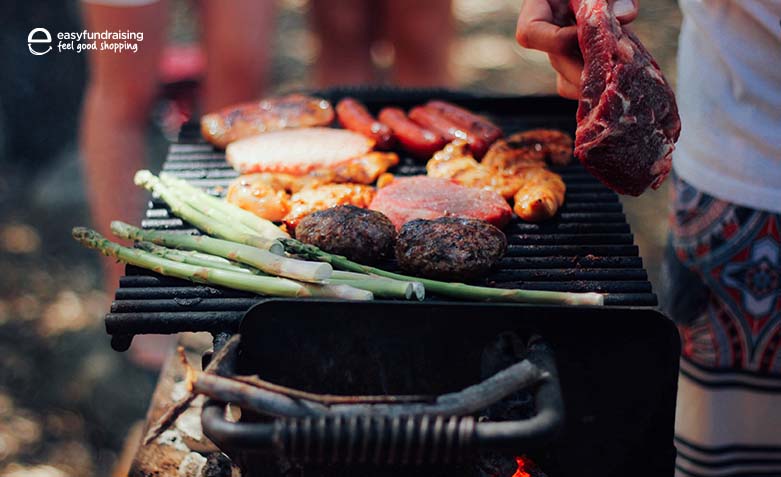 What do you think of when you hear the word 'Summer'? Is it cocktails by the pool on holiday? Days out to the seaside? For us, and we're sure many of you, the first thing that pops into our heads is delicious barbecues with friends and family.
Summer is fast approaching, and now's the best time to invest in quality outdoor cooking equipment to make this sunny season the best one yet – Especially as National BBQ Week returns and celebrates its 26th year starting on July 4th!
We've taken our pick of the best, most practical, and occasionally, the fanciest barbecue equipment out there to help you branch out from the comfort of the kitchen and get creative. And if you shop through easyfundraising first, our retail partners will donate a small amount to a charity or cause of your choice. But more on that later…
4 Essentials to make your next barbecue unforgettable
Here are our favourite barbecues bits you'll want to add to your outdoor kitchen collection:
Our favourite charcoal and wood-fired BBQs
The most essential thing you'll need for a barbecue, unsurprisingly, is a barbecue. We're big fans of products that are genuinely innovative and solve a problem, and the Cobb Premier Air Barbecue and Smoke Free Cobble Stones Bundle at Lakeland is exactly that.
Ever had to shift your chair up to get out of the way of smoke from the barbie? With this versatile barbecue, you don't have to. It uses fast heating Cobble Stones that stop giving off smoke after 2 minutes and are ready to cook in 7. And they burn for a long time, so they'll still be going for round 2! And if the barbecue changes location at the last minute (it happens), you can pack up the portable Premier Air in its carry bag and be pitmaster wherever you go.
Want something a little more traditional that makes light work of rotisserie chicken? The Asado uBer-Q Barbecue ticks that box. It's easy to set up, and it can do loads more than simply barbecue. The steel grill plate has one side for grilling and a solid side for frying, so you can whip up tasty sides while those skewers soak up that smoky flavour. And it even has a rotisserie motor, so your chicken evenly cooks while you work on other dishes.If you're after something a little simpler but more sophisticated than disposable BBQs, check out the Argos Home Kettle Charcoal BBQ. It's perfect for garden parties of up to 6 people and there's loads of space for sizzling sausages and juicy burgers. Yum!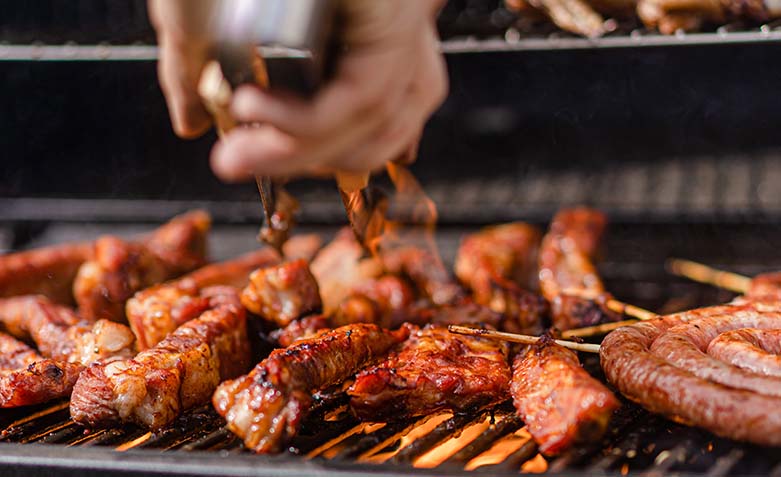 Stylish crockery and glasses
Nobody wants to bring out their fine china for a barbecue, and nobody wants to gather up dirty paper plates when a strong breeze blows them all over the garden. The best option lies somewhere between the two, so why not treat yourself to some hard-wearing crockery that won't break, bend or smash? We love this 12-Piece Melamine Leaf Design Dinner Set from ProCook. Featuring dinner plates, side plates and bowls they're perfect for piling hot dogs high and serving up fresh, zingy side salads. They're scratch and chip resistant too, so they're absolutely BBQ ready.Everyone knows a good barbecue is best enjoyed with your favourite tipple, so serve your drinks in style with these classy Opal Jewel Wine Goblets by The Range. Durable and reusable, they're ideal for parties and there's no danger of smashed glass during the clean-up operation. Relax with a glass of red or white while the barbecue does its thing!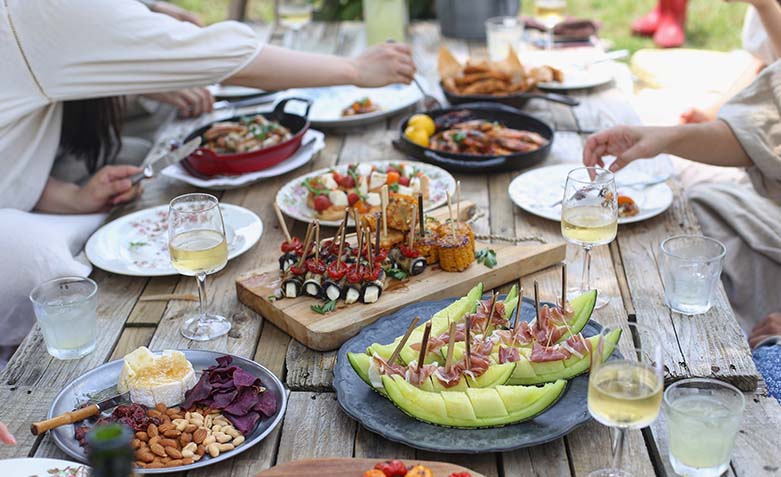 Practical barbecue utensils
Before you fire up the grill and get searing, you'll want safe, practical and easy-to-use utensils that are up to the task. We're talking tongs, spatulas, forks, sauce brushes – everything you need to make sure that meal is cooked to perfection. Luckily, Argos have a whopping 23 Piece Deluxe BBQ Accessory Set that has it all, and it can all be stored neatly in an aluminium case!Cooking over fire is less predictable than in an oven with all the bells and whistles, so it's important to know that if you're cooking a meat or fish dish, it's at the right temperature and safe to serve. That's where an Instant Read Thermometer comes in especially handy. No need to carve up that single chicken fillet as a 'tester', simply give it a quick prod with the thermometer and it'll give you an accurate temperature read. Smart.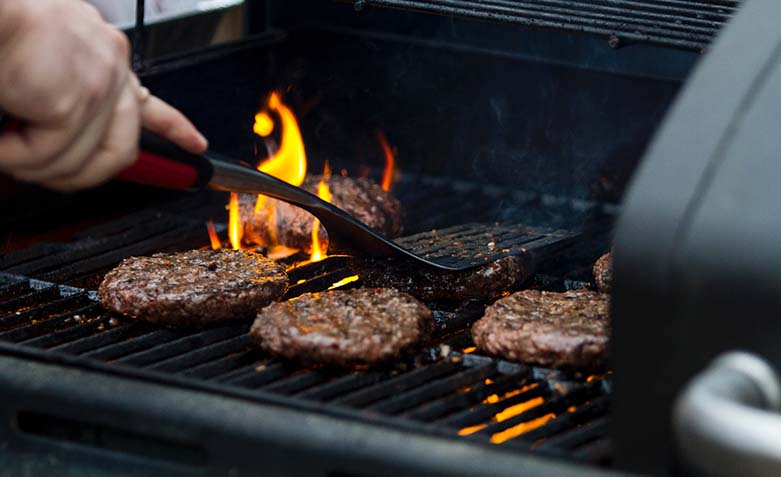 Get your menu sorted!
Last but certainly not least, the star of the show at any barbecue is the food. You'll want a good variety to suit all tastebuds, and don't forget your sides like coleslaw, salads, dips, halloumi and jacket potatoes! Fortunately, Iceland is a great one-stop shop for all the staples that make a fantastic barbecueIceland's BBQ essentials have a wide selection of burgers and cuts of chicken to choose from, along with steaks, kebabs, skewers and 'salady bits'. There's also a brilliant vegetarian and vegan section, so all your guests will leave your summer barbecue happy and full! And when you spend more than £40 online, they'll deliver your groceries right to your door the very next day for free. Sorted!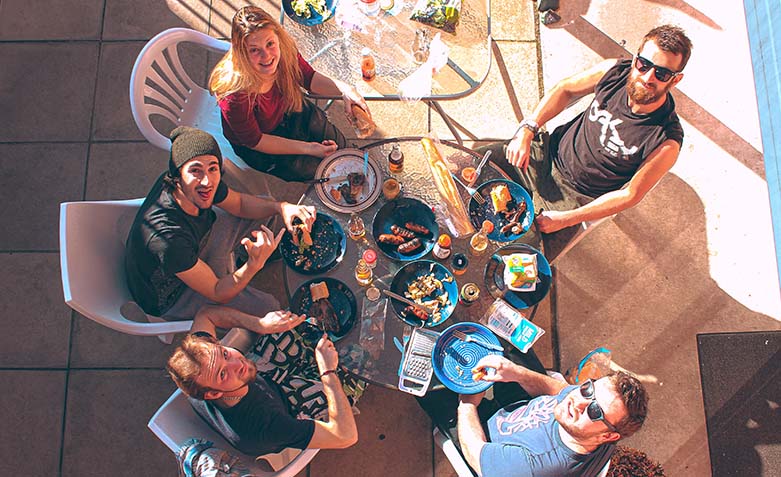 Raising money for charity with easyfundraising
We've shown you our favourite barbecues, crockery, outdoor glassware, utensils and even pointed you in the direction of great food for your summer shindig. But what do all of these things have in common? Simple! When you buy these items from our brand partners, they'll donate to your chosen charity or a cause close to your heart as a way of saying thank you.
How it works is easy, we turn your daily spending into everyday magic. easyfundraising does this by partnering with over 7,000 brands who will donate part of what you spend to a cause of your choice. It won't cost you anything extra, as the cost is covered by the brand.
Brands pay us a commission because when you start your shop from the easyfundraising website or app, they can see we sent you to them. If you make a purchase, a commission is generated, and we turn that into a donation – magic!
So far, we have helped causes raise over £42M, turning everyday spending into a force for good and allowing giving to become a part of our lives, not separate from it. So that spontaneous summer BBQ just became an even better idea! Whatever items are left to buy on your BBQ shopping list, shop via easyfundraising.