We love all our causes and charities, and we always look to support and help them raise as much money as possible. We know that a lot of you know what you do best, and we want to help you more by doing what we do best, sprinkle a little bit of magic over your fundraising efforts by pushing it out to more people.
To do this we have created our "Cause of the Fortnight" campaign which will see us throw our weight behind a different cause each fortnight, helping you get extra supporters and therefore, hopefully more money to help you do what you do!
We will help you tell your stories to as many people as we can using our socials, emails, videos and press, however we can get it out there, we will do!
Our first Cause of the Fortnight is the magnificent Solutions for the Planet, a team based in Bradford who are a social enterprise and they're really passionate about sustainability and improving young people's life chances. They believe young people are key to helping us make the world a better place for everyone. They reinvest our profits back into the business to benefit more young people and local communities. When we profit, society profits.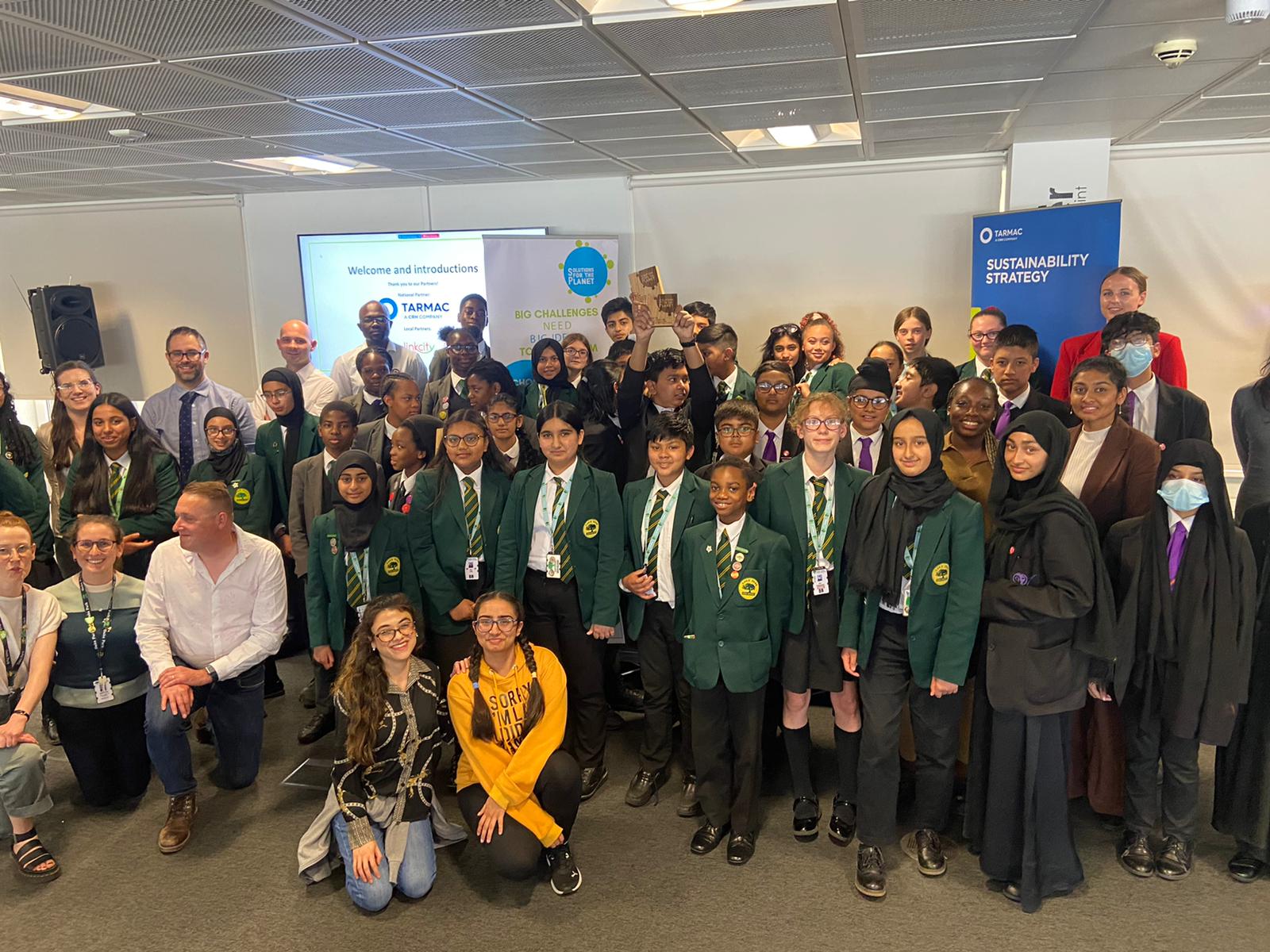 This week they have been at the Houses of Parliament for the culmination of their Big Ideas Programme which has been attended by MP's and schools alike.
The Big Ideas Programme is a STEM (science, technology, engineering and maths) and enterprise programme with a focus on sustainability issues that matter to their young people. Delivered in secondary schools across the UK and using employee volunteers from our Business Partner Network as mentors, the Big Ideas Programme harnesses creativity, encourages team work, develops STEM and wider employability skills, and gives young people a voice in the dialogue around sustainability, linking their ideas to the UN's Sustainable Development Goals.
All of the finalists were invited down to present their ideas to a panel of judges and the winners announced at a special ceremony. The final Awards were:
1st R.H.G from Heath Park School – R.H.G recreates plant pots and vases in a planet friendly manner. They have produced plant pots made from materials like recycled paper, giving a second life to materials. The pots are also embedded with plant food which help to encourage growth.
2nd Plement from The Halifax Academy – Plement want to combat the environmental issues of using concrete by creating a new building material made from shredded plastic waste mixed with cement and gravel to create plastic concrete. A cheaper and more environmentally friendly alternative to concrete.
3rd Charge Find from Alderbrook School – Charge Find are developing an app which owners of an electric car can use to locate their nearest charging point. app will encourage more people to use electric cars and go on longer journeys knowing they can always find a charging point nearby!
Two special commendations were given to Litter Buddy from Colton Hills Community School and G.R.O.W.T.H from Oasis Academy Sholing.
The Barker Award for passionate presenting was awarded to Fashion Waste Warriors from Bannockburn High School and the Schofield Award for radiating positivity to Chloroplastics from Cams Hill School.
Jen Baughan, CEO of Solutions for the Planet commented on the Cause of the Fortnight campaign by stating,
"It's a privilege to be easyfundraising's first Cause of the Fortnight. Being part of the easyfundraising family not only helps to raise vital funds for our organisation in an easy and free, way for our supporters but also helps to raise the profile of the work we do working with schools and businesses to share knowledge and skills to shape a more sustainable future. The Big Ideas Programme in particular, raises the voices of young people and their Big Ideas to solve big sustainability problems. Thank you for your support easyfundraising."
Keep an eye out over the coming days to hopefully see this great cause in the news talking about what they do.
If you'd like to nominate your cause to be our Cause of the Fortnight, please email your full name, cause name and contact details to accountmanager@easyfundraising.org.uk.