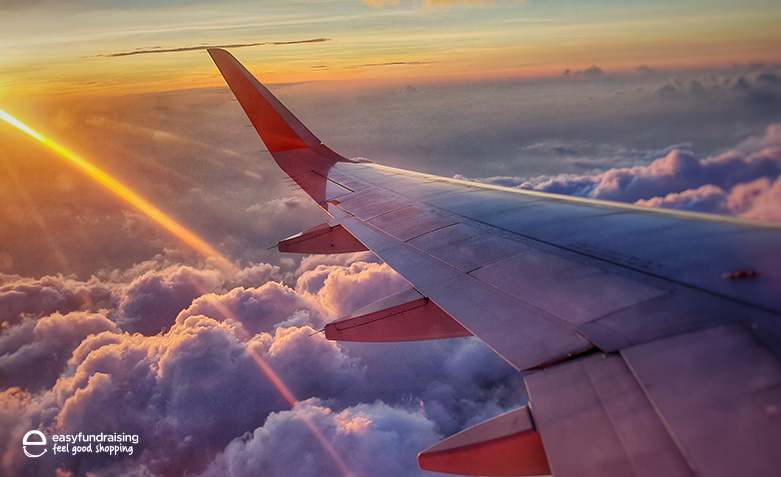 We are allowed to leave the country again (airport and train strikes notwithstanding), and it seems as if we are in our droves!
It looks like everyone went holiday crazy and caught the travel bug in the first 3 months of this year with travel bookings going through the roof and becoming our biggest contributor by someway, meaning that we were able to pay out a staggering £1 million to charities and causes this quarter. An amazing result and a massive thank you who continue to shop through easyfundraising.
Whether it be air, rail, or sea, we were off to all parts of the world, boosting causes coffers with big donations.
Don't think it's too late to escape however as there's plenty of time to book your summer holiday and get the rewards that your cause needs.
These are our 5 biggest travel booking options for sun-seekers and relaxation hunters alike:
Booking.com
Booking.com are offering up to 4% on your holidays this summer so you can get on the beach in next to no time, tailoring your magical journey just for you and building up your causes money!
TUI
Offering up to 1.5% on your summer package holiday, this is the perfect option for those who want it all done for them. Just book, pack, and off you go to hundreds of destinations across the world.
Trainline
Hopefully, the trains are going to get back to normal as soon as possible and you can make the most of it with an up to 3.5% donation for all new customers when booking through easyfundraising.
Expedia
Not sure where you fancy going? Expedia can help pick your holiday of choice and give up to 3% of the value to your chosen charity too. Not only can you save on your holiday but they are also offering an extra 2.75% donation if you book your car hire through them too.
British Airways
Still one of the best airlines in the world and we have teamed up with them to give up to 0.5% of the value of your flights, hotels, and car hire meaning that the further you go, the more your cause or charity will raise.