Our latest Cause of the Fortnight, where we showcase one of our good causes for two weeks and highlight the impactful work they do, is Pet Blood Bank UK!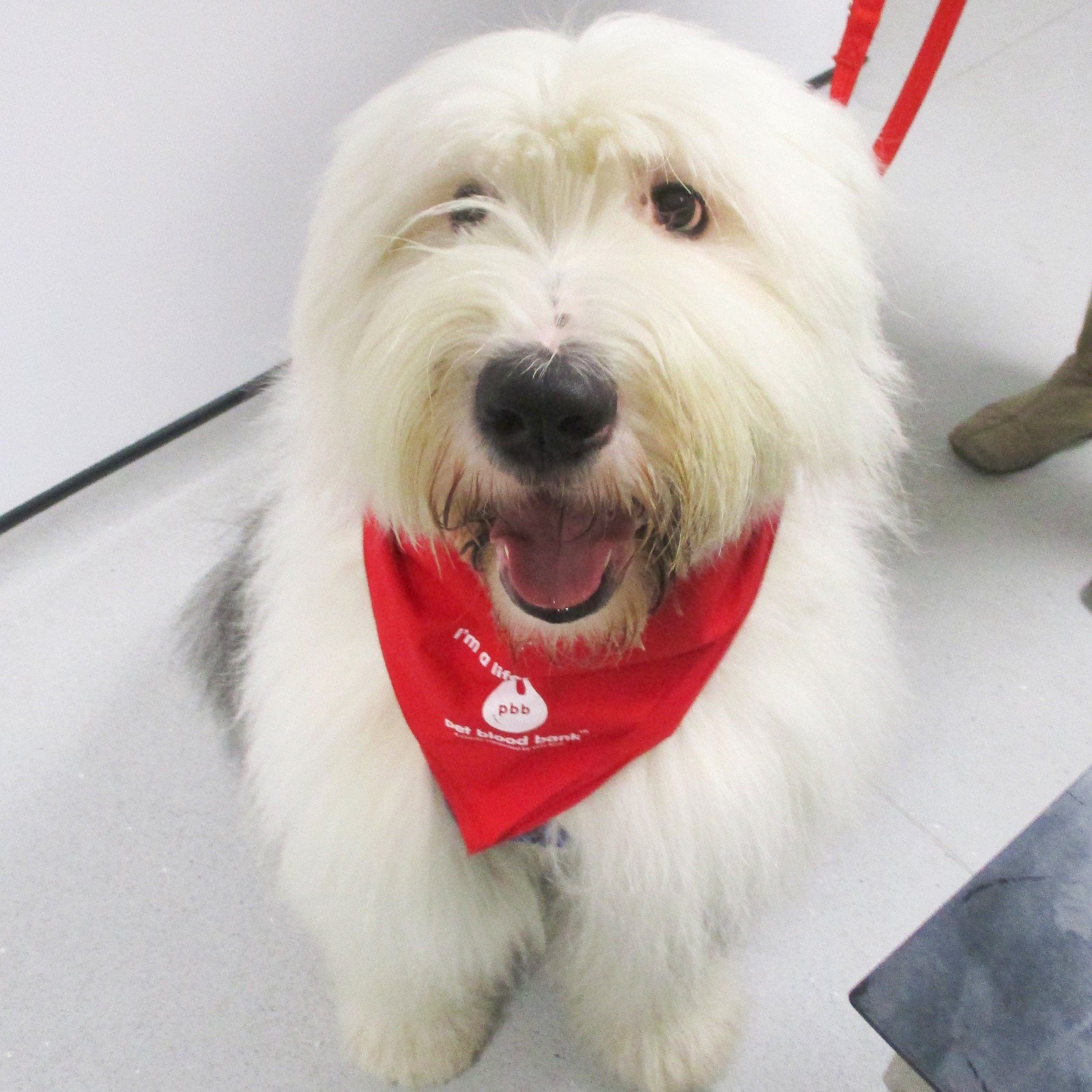 To help tell their story, we spoke to Nicole Osborne, Marketing Manager at Pet Blood Bank UK.
Could you tell us a bit about the charity? Why was it set up and what is your mission?
Pet Blood Bank is just like the human blood service, but for dogs! Our mission is to advance animal health and welfare and to reduce suffering by providing a blood service for pets.

We run donation sessions across the country where owners bring their much loved companions to give blood. The blood is taken to our processing centre in Loughborough where it is separated into different products. It is then stored and sent out to vets when they need it. We operate 24 hours a day, seven days a week, to ensure blood is always available.

The charity was set up to make it easier for vets to access the lifesaving blood they need when they need it. While we need owners to bring their pets along to give blood, we also need passionate animal lovers to help us by fundraising to support our work and lifesaving mission.
What are you fundraising for specifically?
The primary aim of our fundraising is to support making lifesaving blood products as accessible as possible to as many people and pets as possible. By donating to or fundraising for Pet Blood Bank, you will help to save the lives of pets across the country.

Fundraising money helps to subsidise the cost of some of our blood products. Running a blood bank is a costly operation so we do need to charge vets for our blood products, but this is always at cost price. Fundraising helps us to subsidise the price and keep prices as low as possible for pet owners.

Fundraising also enables us to provide veterinary charities with blood products free of charge and to offer free training and support resources to vets and vet nurses.

Ultimately, all the money we raise helps to save the lives of pets across the UK.
If people have a dog, how can they register them to give blood?
We're always looking for people with large, happy, healthy, and confident dogs to consider registering them as blood donors. If your dog is between the age of 1 and 8, over 25kg, fit and healthy, and enjoys meeting new people, we would love to hear from you. Every donation a dog gives can help to save the lives of up to four other dogs.

In addition to this, we're particularly looking for certain breeds of dog to come forward as blood donors. This is because they are more likely to have negative blood type; the blood type that is in the highest demand because it can be given to any dog in an emergency.

If you have one of the following breeds, and your dog meets our donor criteria, please consider bringing them along to one of our donation sessions. You can find the venue closest to you by visiting our website.
Airedale Terrier
American Bulldog
Basset Hound
Bearded Collie
Border Collie
Boxer
Curly Coated Retriever
Dobermann
Dogue de Bordeaux
English Bull Terrier
Flat Coated Retriever
German Shepherd
Greyhound
Lurcher
Saluki
Old English Sheepdog
Weimaraner
To find out more about what we do, watch a video about what happens at one of our donation sessions, and to register your dog, please visit: www.petbloodbankuk.org/dogs
---
If you'd like to nominate your cause to be our Cause of the Fortnight, please email your full name, cause name and contact details to accountmanager@easyfundraising.org.uk.