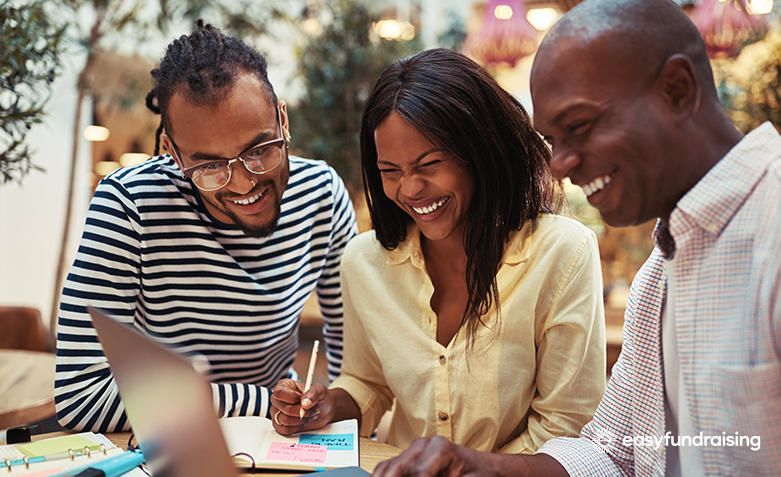 Black History Month is a time for celebrating the achievements and contributions of Black people in the UK and the world. It is also a time to take action against racism and discrimination, reclaim Black history, and ensure Black history is represented and celebrated all year round.
This year's theme
The theme for Black History Month 2022 is: 'Time for Change: Action Not Words.'
The past is in the past and while we can acknowledge and learn from it, to bring about real positive change we need more action, not words.
While it's important if you see something, to say something, to ensure real change, Black people need support from allies. These are people who will stand with them and who move beyond short-term gestures and take real long-term action within workplaces, educational spaces, and public realms. When we come together around this shared common goal, only then will we achieve a better world for everyone.
Resources to inform and educate
There are a number of great Black History Month resources available for schools, individuals, and organisations who would like source materials that they can adapt and use to take part in national celebrations and educate others.
The updated Black History Month Resource Pack for 2022 includes A1 and A4 posters, downloadable assembly notes, lesson plans, and worksheets. There is also a Black History Month resource pack and exhibition resource pack available for other organisations and event organisers who would like Black History Month displays.
Meanwhile, 60,000 copies of the Black History Month Magazine 2022 are being printed and distributed across the UK through supermarkets, events, community groups, universities, and charities. The magazine covers a range of issues from a uniquely Black perspective and shares stories and experiences from Black people around the UK. Organisations can support the magazine by buying copies in bulks of 50.
Visit the Black History Month website for more information on all these resources.
Raise funds with easyfundraising
easyfundraising turns your everyday shopping into free donations for charities and good causes. It's the UK's biggest charity shopping fundraising site and, so far, has helped over 2.1 million people raise over £42 million!
Every time you shop, you can support several great causes that champion black communities, heritage, people, and culture.
Black Cultural Archives is a national institution dedicated to collecting, preserving, and celebrating the histories of people of African descent in the UK. It aims to lead the heritage and cultural sectors and the public toward a greater understanding and enjoyment of Black heritage.
African Women's Empowerment Forum UK supports the needs of African women, providing essential support to enable growth that helps African women build their dreams, realise their true potential, and grow to become net contributors to their communities.
Friends of the Caribbean is all about 'improving life chances' of the community through supplementary education, mentoring, and health awareness.
Burton Caribbean Association (BCA) is a third-sector, community-led organisation that owns and operates a community centre located in an extremely deprived area within Burton-Upon-Trent. The Association was established in 1974 to improve social and economic opportunities for Black Afro-Caribbean residents within the borough of East Staffordshire.
Good causes like these mean that Black people and communities in the UK can get the support and backing they need to make real change, but they can't function without your donations.
Luckily, easyfundraising is a great way to donate with no extra effort! We take your online shopping and turn it into invaluable support for your favourite cause. Once you've signed up, all you have to do is start your online shopping first at easyfundraising, then shop as normal. And just like that, our brand partners will accompany your purchase with a small donation to say, "thank you".
Are you involved with a charity or good cause that supports Black communities? We can help you raise important funds.
Source: www.blackhistorymonth.org.uk