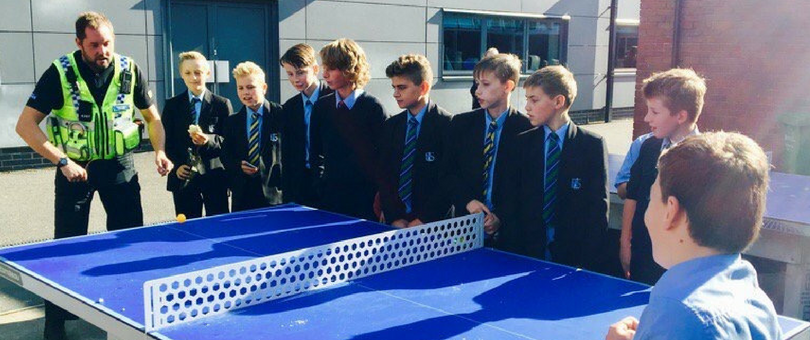 One of the simplest ways to raise money for schools across the UK is with easyfundraising. Over 10,700 PTAs and schools have seen the incredible benefits of using the fundraising platform, raising over £3 million!
It's a free service where teachers, parents, students, and the local community, can shop online with over 3,000 retailers and collect free funds for their school each time they make a purchase. This means that the more supporters who sign up to shop, the more funds that will be raised!
Brine Leas High School Parent School Community Association in Nantwich, has seen the positive effects of encouraging staff and parents to shop the easyfundraising way, with a staggering 42 supporters being signed up to use easyfundraising in just two days!
The PSCA is run by teaching assistant, Sarah Epps and History and Politics teacher, Laura Corcoran. We spoke to Sarah to find out the secrets behind their successful fundraising with easyfundraising.
What will the donations you've raised so far go towards?
We raise money for our students. We try and bring them new social opportunities that also raise money, such as discos, trips to Alton Towers, and we want to organise a camp out in the summer. We also do quite a lot for staff too in the way of social events.
With the money we raise we buy all sorts of sports equipment, outdoor seating, social areas and staging equipment for school productions.
How did you sign up your easyfundraising supporters?
We sent out the initial email to staff and parents. I have talked about the easyfundraising app and physically showed people how simple easyfundraising is to use, pretty much every lunch time!
Have you been using any of the tools available to you? If so which have you found useful?
All of the posters and banners on the easyfundraising website are brilliant! I change them on our website regularly and often post them on our Twitter page.
What advice would you give to other schools thinking of using easyfundraising?
Definitely use it. I am going to send out a monthly email to congratulate whoever is at the top of the leaderboard and give them a little prize just to show our appreciation.  We love that you can see how many supporters you have got. It is just amazing how simple it is.