We've been working hard over the last few months to bring you a host of new features aimed at making it easier to raise more with easyfundrasing. Here's what we've been up to:
More special offers and codes
The biggest change is the addition of a new page for each of our retailers. When you select a retailer to shop with, before we send you out to the retailer site, we'll show you a new page listing the current special offers and voucher codes for that retailer, plus a full breakdown of how much you can raise.
This means you'll never miss any money saving voucher codes and you'll know just what donation your purchase will raise. We've also increased the numbers of voucher codes and special offers so you'll be able to save even more!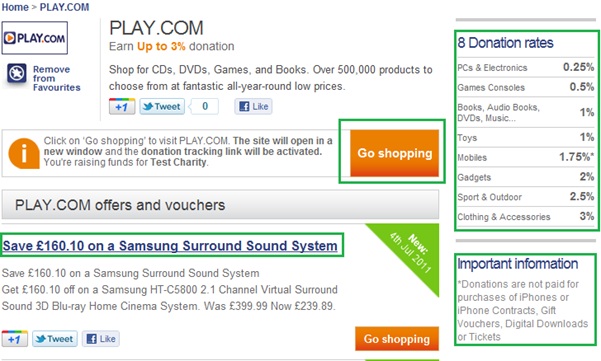 Get social – spread the word!
When you make a purchase, we always send you an email which tells you how much you've raised. We've added Facebook and twitter buttons to this email so you can tell everyone how much you've raised for your cause.
What's more, you can share links throughout the site via Facebook, twitter and Google Plus, This means when you spot an offer you like and you think your friends and supporters will like it too, you can share it!

Your Cause Page
Feedback from our members told us that you wanted more info on how much your cause has raised so we've added a brand new page to do just this. To view it, click on the name of the cause you support in the login box.
The page show how much your cause has raised, how many supporters your cause has, as well as how much you have raised personally and tips on raising more.
We've also added leaderboards showing top fundraisers, recruiters and sharers. Use the Facebook and twitter buttons to share a link and when someone clicks on your link you get one point which helps to push you up the sharers leaderboard.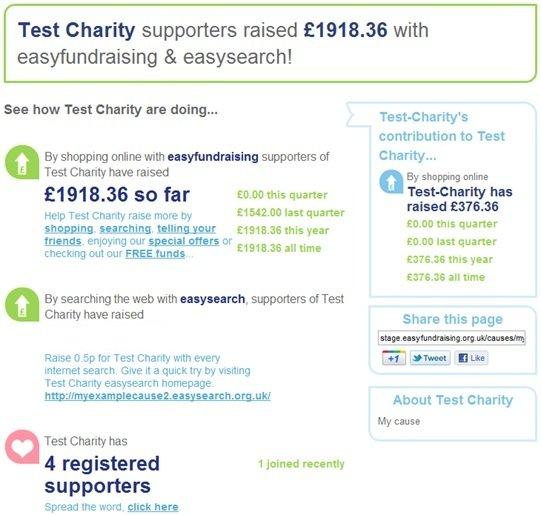 A-Z Retailers
We've improved our A-Z of retailers page, making it much easier to see all of our 2000+ retailers and much faster to navigate.
Tell us what you think
We implemented these changes based on feedback from our members so we'd love to know what you think. Your opinions are incredibly important to us so be honest! You can tell us what you think by commenting on this blog post or use the new 'feedback' button on to the left of your login box.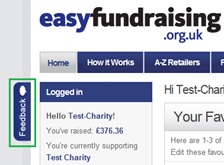 Click here to see these new developments in action!