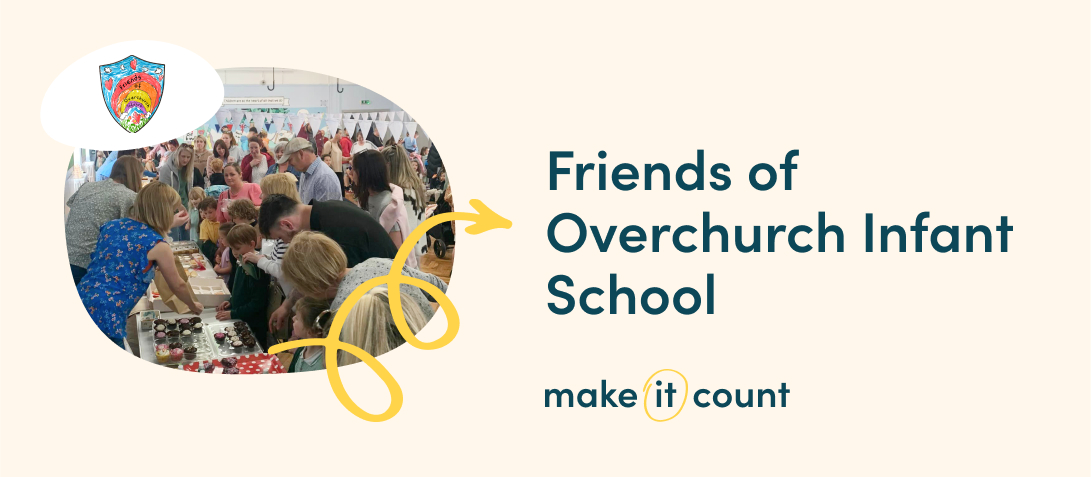 As part of our new #MakeitCount campaign, we're spotlighting some of the amazing causes using easyfundraising. We spoke with Chloe from Friends of Overchurch Infant School to find out more about the work they do and they're top tips for success raising via easyfundraising.
Tell us about your Cause 
"We are a group of parents, carers and teachers for an infant school based on the Wirral in North West. We began our community group in 2022 as there was no current PTA set up since pre-covid and we were keen to create some magical experiences for the children there.
We fundraise through fun and engaging activities to help purchase equipment the school desperately needs that isnt funded through the local authority; we also use fundraise money to enable every child to go on school trips to experience things they may not have had the opportunity to do so before.
On top of all this, we love to create a welcoming and friendly group to anyone wanting to take part, as well as fundraising we host a number of FREE colouring competitions each year, we host a coat and wellie drive to give out for free to ensure every child has a warm coat and pair of wellies every winter. We also launched a pre-loved uniform shop and charge just 50p or £1 for items to help make uniforms more affordable for families. Earlier this year we achieved a National Award of New PTA of the Year through Parent Kind!"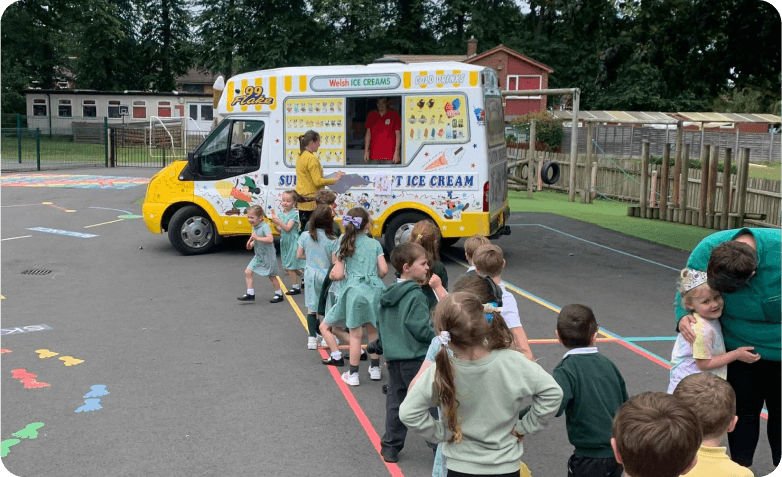 Why did you sign up to easyfundraising? 
"We love that this is a way people can donate to our charity without spending any additional money; we know the cost of living crisis has had a huge impact on many people in all walks of life. by signing up for free and shopping through easyfundraising it doesn't cost them anymore but they are massively helping causes like us to get donations. It was a way of us asking people to get involved where they may not have had the spare money to donate directly."
What do you like about easyfundraising? 
"It's easy!! Once you've download the app you can see quickly which retailers are connected to them; we personally love the 'Cause' feature where you can see how much has been raised for the school in an instant with a cheeky leader board which can make it competitive amongst our supporters."
What is your top tip for someone signing up? 
"I suppose it would be to enable the Donation Reminder – sometimes when in a rush it can be easy to forget to go through the app first to find the retailer, this way it reminds you can you can generate a donation for your cause before you buy… remember it doesn't cost you any extra so why wouldn't you!! 
… another cheeky one would be to remember to use it when renewing your car insurance or booking a holiday – big donations are given this way and REALLY boost the pots of the good causes!" 
Do you do any other fundraising outside of easyfundraising? 
"Yes we do – we are also signed up to Stikins which works in a similar way, we get a % donation of what people spend on personal name labels for childrens water bottles, clothes etc. We also host fun events such as a school discos, raffles, pre-loved uniform shop, Freezy Friday ice cream sales in the summer and hot chocolate cone sales in the winter!"
Any other comments
"We love easyfundraising and think it is a brilliant way for people to donate to our charity without it costing them more, we do find it a bit hard to encourage people to sign-up and for them to know it doesn't cost them extra but once they are in and understand then they realise how great it is!"
Thank you, Chloe!
Feeling inspired? Time to make this year count for the cause close to your heart! Join now.