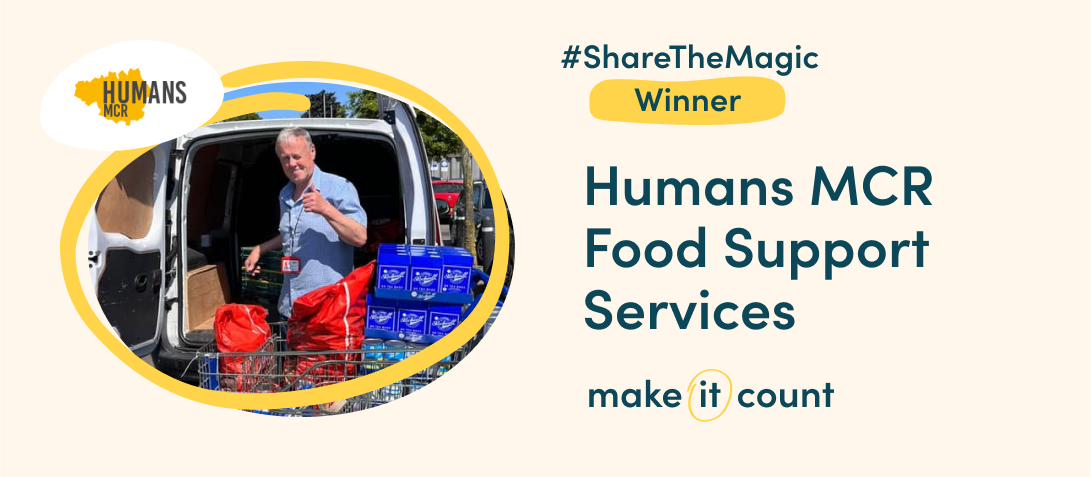 In a world where every small act of kindness can create magic, we're thrilled to announce the winners of our #ShareTheMagic photo competition. Five incredible winners have scored a £100 donation for their chosen causes, and one of them, Lewey from Humans MCR Food Support Services, shared their thoughts on winning and how this £100 can truly "make it count" for their charity.
How the £100 donation will make a difference for Humans MCR Food Support Services.
"Winning £100 in a competition is such a surprise! Every penny counts, and this unexpected windfall will be a great contribution, and, though it might seem small, it will play a vital role in amplifying the impact of our work.  £100 can go a long way in filling the gaps where needed the most. It can provide essential supplies, support ongoing projects, or help us initiate new ones. Every life touched and every hope reignited is a reflection of contributions like this. We are very grateful. To everyone who believes in our cause and supports us, directly or indirectly, thank you!"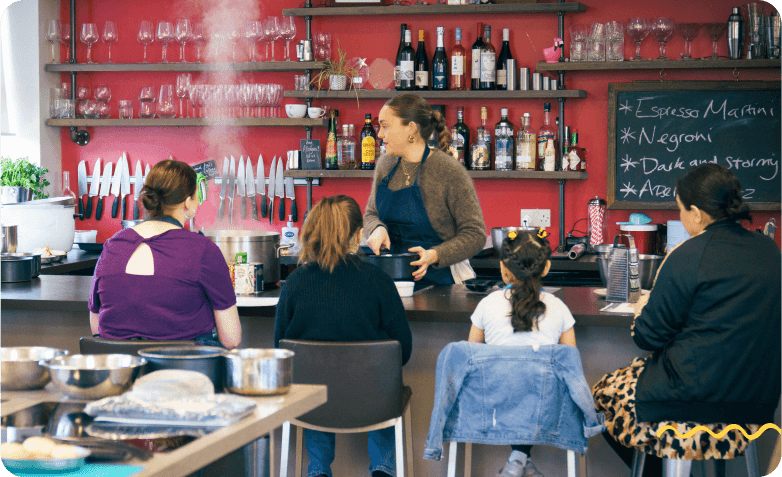 Tell us about your cause
"Humans MCR is a registered charity based in Greater Manchester. We are dedicated to providing support to individuals experiencing generational poverty and homelessness. The organisation is known for offering essential services including but not limited to food, and support, aiming to enhance the well-being of the disadvantaged and marginalised members of our communities."
Why did you sign up to easyfundraising?
"To keep up to date with new funding news and to connect with other followers. We didn't know about things like the photo competition etc but it was a lovely surprise."
Do you do any other fundraising outside of easyfundraising?
"We have a very blended funded model to suit the different aspects of our operation. easyfundraising is a welcome addition to that."
Thank you, Lewey! Congratulations to Humans MCR Food Support Services!
In closing, winning a £100 donation might seem small, but it can create significant magic for organisations like Humans MCR Food Support Services. Every contribution, no matter the size, plays a crucial role in making the world a better place. We applaud Lewey and their team for their dedication to their cause