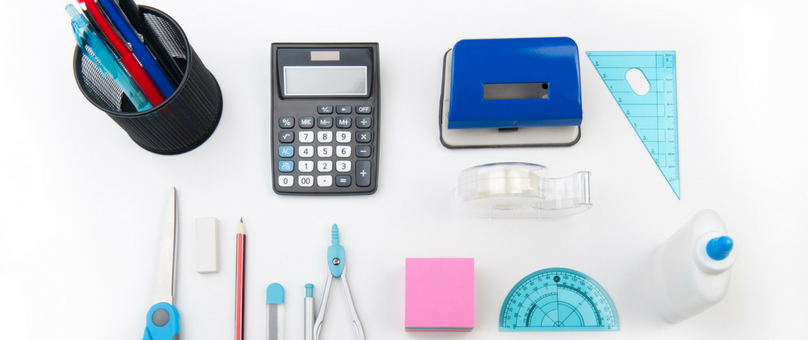 Thousands can be raised for good causes through back to school shopping this year. Busy mums and dads will already have started their back to school shopping, hoping to beat the rush and get organised ahead of the new school year in September.  
Easyfundraising retailers offer lots of deals and donations on school items which means big donations could be raised this summer. In fact, if 10 supporters did their back to school shopping the easyfundraising way you could raise £54.30 for your cause. This is a huge opportunity to raise additional funds this summer as the majority of your supporters will be shopping for back to school items anyway. You just need to make sure they remember to raise via easyfundraising every time they shop so you don't miss out.   
Don't miss out on this opportunity to raise donations on back to school shopping. Follow our guide to spreading the back to school word – school won't be out for long! 
Let supporters know about the breadth of retailers available to them on easyfundraising who are currently offering back to school sales and donations. Here are some of our top picks:

 
George at Asda – raise a 3.00% donation on the school uniform shop.  George at Asda offers a huge affordable range and have a downloadable checklist to help you remember everything you need. 
Sainsbury's Tu Clothing – raise £1.00 donation on school uniforms and raise £1.50 on school bags, stationery and lunch boxes from Sainsburys Groceries.  
Marks and Spencer – raise 1.50% donation on school uniforms, lunch bags, backpacks and learning books.  
Clarks – raise up to 5.00% donation until the end of September on school shoes. Get free delivery on orders over £50. 
John Lewis – raise up to 2.00% donation on school uniforms and school shoes. John Lewis also have club and associations ranges including Brownies, Scouts and Rainbows.  
Tesco F&F Clothing – raise up to 2.00% donation. Current offers include 2 pack of polo shirts for £2.50 and range of school trousers including the new stretch skinny style from £7 for 2.  
Sports Direct – raise up to 2.00% donation on school PE kits.  
Plus many more, check out the full list of retailers to share with your supporters.  
Check out our Back to School Shopping list– discover how much each family could raise when shopping for school items the easyfundraising way. It's a lot of donations to be missing out on. 

 
Spread the word on social media. Don't let your social activity go quiet over the summer! It's a quick and easy way to remind supporters of the deals and donations available to them. Remember to keep posting regularly. The more frequently you remind people the more chance you have of raising those all important donations.  It's also a good opportunity to encourage new supporters to sign up and raise too by posting links to your cause page. 

 
Don't forget to use our back to school fundraising tools to help you reach out to your supporters and remind them to shop for school the easyfundraising way.  Email your contacts with a ready written email; distribute back to school book marks and hand out cards; and promote easyfundraising using the A4 poster and A5 flyers.
Remind supporters to download the Donation Reminder so they never miss out on raising a donation when shopping online. It's free to download and supporters will raise 5x more donations. 

 
With so many of us now using our mobile phones and tablets to shop online, make sure supporters know about the easyfundraising app. It's the easiest way to browse, shop and raise donations for your cause. People who use the app raise up to 50% more for their cause and can keep up to date with your cause donation targets too.

 
For more fundraising ideas, visit our website https://www.easyfundraising.org.uk/fundraising-ideas/