Whether you're a fresher or an experienced second, third or fourth-year, there's inevitably a long list of essentials to buy before you head off to university.
Argos has got you covered for absolutely everything you need to create the perfect home-from-home environment during term time, and for a limited time when you shop with them you'll be raising up to a 1.25% donation for your good cause too.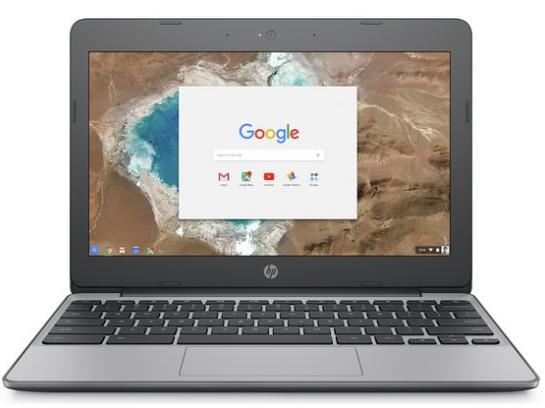 Tech & Electronics
Your first priority in terms of tech is sourcing a really excellent laptop, and The HP Chromebook 11.6-inch Celeron 4GB 16GB is a great little all-rounder.
It's light and sturdy enough to lug to lectures, has a long battery life, and offers a secure, simple and speedy computing experience – whether you're writing an essay, researching your dissertation, gaming, or chatting online with family and friends.
Team with a Maxtor M3 Portable External Hard Drive – this tough little bit of kit offers super convenient portable storage with a huge capacity of up to 1TB.
The start of the new academic year is an ideal time to upgrade your mobile too, and the Sim Free Sony Xperia XZ1 Compact is well worth consideration.
This a less a smartphone, more an all-round entertainment system which includes a state-of-the-art camera perfect for keeping a visual diary of Uni life, plus a screen ideal for watching movies on the go.
It's definitely worth investing in a decent pair of headphones. The super-stylish wireless Beats Solo 3 Decade Edition are the obvious choice – delivering a sound experience that's hard to beat.
Plus, share your tunes wherever you go with the Bluetooth compatible Sony SRS-XB10 Portable Wireless Speaker.
Ensure a good hair day every day with the elegant Remington Rose Pearl Hair Dryer with Diffuser – this little beauty will give you that 'straight from the salon' look on even when you're running late for a 9.00 AM seminar.
Last but not least – Halls are notorious for being on the tight side when it comes to plug sockets, but you can easily swerve this irritation by adding a Surge Protected Extension Lead to your online shopping basket.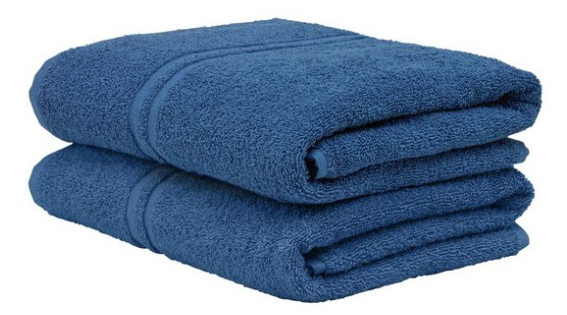 Bed/Bath/Laundry
While getting a good night's kip might not be right at the top of your student priority list, you will definitely appreciate a clean and cosy place to lay your head after a hard day of work and play.
Make any bed your own with the Silentnight Soft Like Down Pair of Pillows. You'll sleep like a baby – guaranteed!
Don't skimp when it comes to packing towels – the Argos ColourMatch Pair of Bath Towels are such good value that you'll be able to afford a few sets, and this will cut down on trips to the laundrette too.
Talking of laundry, keep your room organised with the Argos Home 95 Litre Laundry Bag. This is large enough to hold a couple of weeks-worth of washing, has separate compartments for white, darks and colours, ensuring that those cliched student laundry disasters should be few and far between!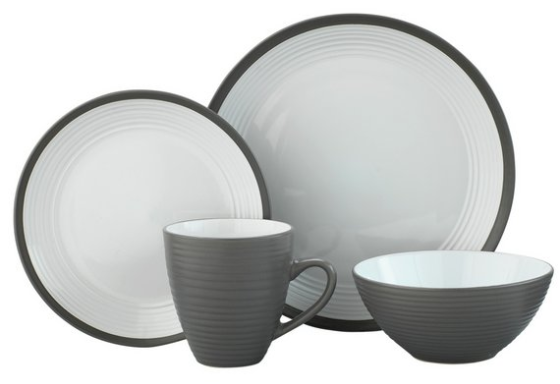 Eating/Drinking
Whether you're living in Halls or a house-share, the chances are that you'll have access to a communal kitchen equipped with only a very basic range of cooking/dining equipment, so it makes sense to put together a set of your own.
Kick off with a Simple Value Set of 6 Porcelain Mugs – what better way to get acquainted with your new corridor/house mates than to invite them in for a cup of tea?!
Add an Simple Value Venice 24 Piece Stainless Steel Cutlery Set and you'll be perfectly prepared for all eventualities.
Whether your culinary speciality is a fry up, an omelette or a full-on Sunday Roast, you'll be covered with a Addis 10 Piece Plastic Kitchen Storage Set.
Plus, for those nights when only beans on toast or a baked potato with tuna will hit the spot, be sure to pack a HOME Stainless Steel Can Opener. Guard this with your life – tin openers have a tendency to disappear into the ether whenever students are around…
Argos take the all the stress out of shopping for Uni – and your good cause will reap the benefits too when you shop via easyfundraising. Have a great term!