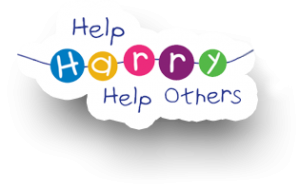 A few months ago I attended the Institute of Fundraising Annual Awards night where people who made a difference to world of fundraising this year were honoured for their work. Amongst the very worthy winners, one person stood out for me and I think for everyone who was there that night.
Harry Moseley was an inspirational young man who, despite suffering from brain cancer, dedicated his time to making and selling bracelets to raise money for charity, to help fund research into the prevention of cancer.
Sadly Harry passed away aged just 11 in October 2011 and was posthumously awarded the Volunteer Fundraiser of the Year award.
Harry's mum Georgie collected the award on his behalf and gave possibly the most moving speech I have ever heard. I can honestly say that grown men were moved to tears, both by Harry's story and by Georgie's tremendous courage in continuing his fundraising work.
I was honoured to speak to Georgie yesterday about Harry's charity – Help Harry Help Others – which gets its official launch in Birmingham today.
Georgie told us: "The motto of Harry's charity is "Handmade with love for people with cancer" – that's what Harry was all about. Everything stemmed from Harry, the charity was all his idea and we are simply continuing what he started. There are three main areas that we are raising money to fund: Help Cure which funds research into brain tumours, Help Cope which offers emotional and financial support for families affected by cancer and Help Care which helps to support the work of other cancer related charities."
There is so much work to be done to help families who are going through what we went through so please support us in whatever you can."
You can help Harry help others in various ways – by purchasing one (or more!) of the handmade bracelets, by donating, or by shopping online via Harry's fundraising page on easyfundraising.org.uk.
You can also buy Harry's book on Amazon – click here
For more about Harry visit his website at www.hhho.org.uk.