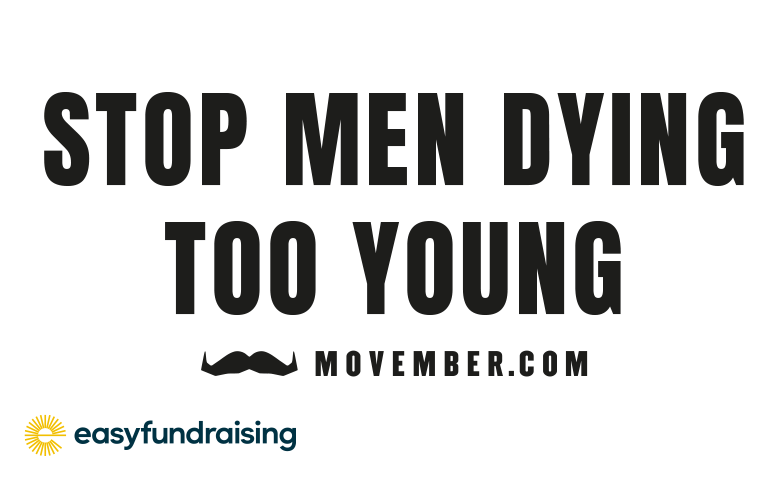 No doubt you've heard of Movember – or perhaps you've seen a friend or family member developing questionable facial hair during the month of November and you're wondering what's going on?!
Well, Movember is about our fathers, partners, brothers, and friends. Men currently die on average five years earlier than women, for reasons that are often preventable. In fact, men around the world are facing a health crisis that's simply not talked about enough – and Movember is the charity leading the way when it comes to changing that.
A men's health crisis
A growing number of men – around 10.8 million globally – are facing life with a prostate cancer diagnosis. Globally, testicular cancer is the most common cancer among young men. And across the world, one man dies by suicide every minute of every day, with males accounting for 69% of all suicides.
That's why Movember focusses on these three causes: mental health; testicular cancer; and prostate cancer. And, since 2003, the charity has funded more than 1,250 men's health projects around the world.
How to live happier, healthier, and longer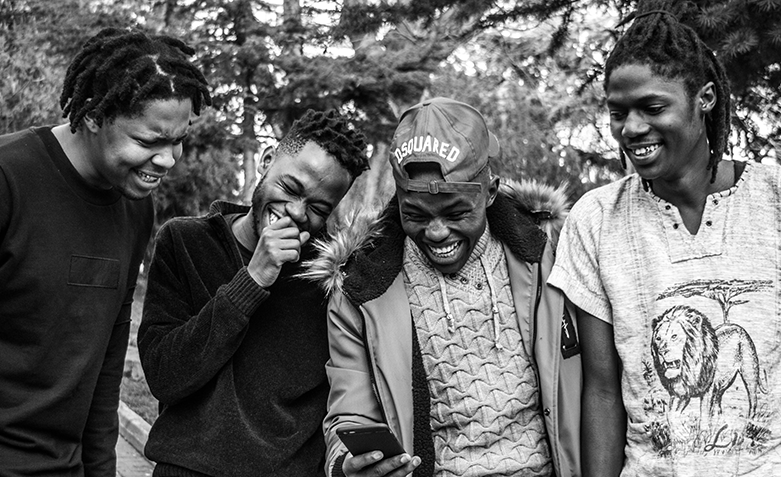 There are five simple things that Movember suggests men can do to live happier, healthier, and longer lives:
Spending time with people who make you feel good
Talking more (having a conversation can save a life)
Knowing the numbers (at 50 (or 45 if you're of African or Caribbean descent or have a father or brother with prostate cancer, you talk to your doctor and find out if you need to take your PSA test)
Knowing your nuts (get to know what feels normal for your testicles, check them regularly, and go to the doctor if something doesn't feel right)
Add more activity to your day (by doing something that makes you feel good).
Get involved with Movember
There are several ways to support Movember this year:
The most obvious way is by growing a moustache of your own for the month of November.
But you can also join in with 'Move for Movember' by walking or running 60km across the month for the 60 men we lose to suicide each hour, every hour, across the world.
You can even 'host a Mo-ment' and have a good time for a good cause, or 'Mo you own way' and choose your own adventure.
You can also donate monthly, one-off or to a person or team that's fundraising.
Raise funds with easyfundraising
Another way to raise funds for men's health (and perhaps the easiest way!) is through easyfundraising – the UK's biggest charity shopping fundraising site. So far, we've helped over 2.1 million people raise over £42 million for good causes by turning people's everyday online shopping into free donations.
In the UK, there are several men's health causes using easyfundraising to raise money to support their activities:
Get Curious (Men's Health) CiC is a not-for-profit organisation, making men happy at home, work and in health, by providing the space, knowledge, and tools for change. Ollie Martin, founder, and director, has an extensive background in the police force and uses the tools, experiences, and lessons he has picked up in his own journey of self-discovery to help more men. Get Curious tools, trusted network, and peer support groups ask men to take their own journeys of curiosity.
Men's Den is a men's peer support group, based at Open Door, Colne, every Wednesday evening at 6 pm. It's a non-judgmental, confidential group and a good place to chat openly about depression and anxiety issues.
Men's Minds Matter is a charity focused on the psychological experiences of men with the aim of providing support and reducing suicides. Suicide is still the single biggest killer of men under the age of 45. Traditional male gender roles discourage emotional expression, which can act as a barrier to seeking support and help. It's time to stand together.
Without these good causes, there would be so much less support for men's health in the UK, but they can't function without the donations they receive.
Luckily, easyfundraising is an incredibly easy way to donate. We simply take your online shopping and turn it into invaluable support for your favourite cause. All you have to do is start your online shopping first at easyfundraising, then shop as normal. And hey presto, our brand partners will accompany your purchase with a small donation to say "thank you".
Are you involved with a men's health cause? We're always on the lookout for new causes and charities to help raise important funds.