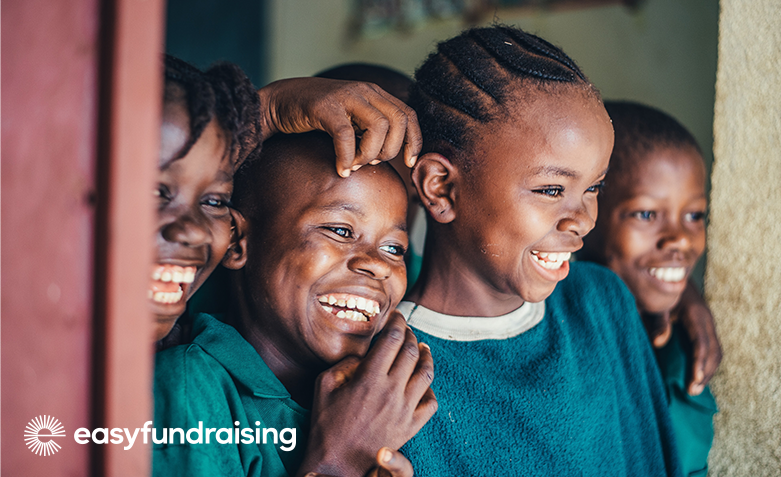 It's that time of year again where our favourite bandaged bear is back in business. Helping thousands of charities and causes all over the UK each year, BBC's Children in Need famous fundraising initiative makes sure that every child has the childhood they deserve – and the support they need to thrive. This year, we at easyfundraising are encouraging you to do your part to fundraise for this exceptional cause, and with our top 5 fundraising ideas, we know you'll find one to suit you and your community.
So, whether you're collecting the pennies in the office or out and about in the local community, get involved with the spotty, dotty goodness!
A Spot of Dress-Up
Spots never go out of style.
No, this isn't a Cruella Deville quote. We all know a good old dress-down day is a hit when it comes to raising money – so why not make the most of this for Children in Need?
Encouraging those at work to donate a small sum towards Children in Need and wear a spotty item (or more if they're feeling festive) is the perfect way to engage your whole office in some fundraising. So, why not don your spotty hat, socks, or go the whole hog and get that spotty onesie out of the cupboard in order to make the most of this fundraising opportunity.
Oh – and don't forget the #childreninneed office selfie, and post your support on the gram for all to see.
Spo(r)ts Day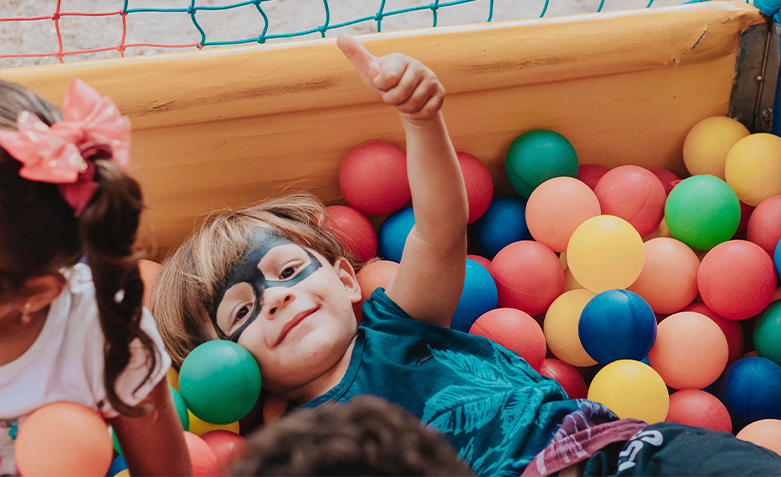 Children In Need prides itself on its incredible dedication to raising money for disadvantaged children. From children in poverty to assisting children with their mental and physical well-being, Children In Need supports a vast catalogue of causes to do with young people.
And in some communities, it is the children – or even the adults begging to release their inner-child – who have the most exciting fundraising initiatives.
This year, why not put the fun in fundraising with a host of activities such as a sack race, egg and spoon race, and pin the tail on the donkey. Donate to take part in an activity and let your inner-kid out for a good cause. This option is perfect for local community fundraising where kids can take part and be sponsored.
But even if you're working in an office full of adults, nothing spices up a Thursday afternoon like a three-legged race, right?
Bear Pong
This year, Children in Need have a great list of fundraising ideas on their website – and one of these inspired brainwaves is Bear Pong.
Donate to secure your place on a team, set out some cups and fill them with your drinks of choice and bounce your way to a generous donation. This idea is great fun in the office, at school, or even as a small fundraising task for a community fundraiser.
Download the instructions and scorecards here to get Pudsey involved and stay in with this year's theme.
SPOT-luck
Why not tie in your culinary expertise with some good old-fashioned fundraising this year with a Children in Need inspired potluck?
Much like your traditional bake sale, why not make working lunches a little more interesting by bringing in a dish of your choice and getting people to sample it for a donation? Whether it's the lasagne dish your nan taught you how to make, or your speciality mac and cheese – there's no need to tell everyone your secret ingredient. Just bring in the dish and share the love.
And if you're determined to keep it on trend with the dotty theme, we're sure serving up a spotted dick will do nicely…
Donating through easyfundraising
As always, donating to Children in Need can be done through easyfundraising. If you haven't the means to organise your own fundraising initiative, then simply choose Children in Need as your cause when shopping online through our website or app.
Any way you choose to donate will help countless children across the UK – so please don't hesitate to give generously to this spot-tacular cause.