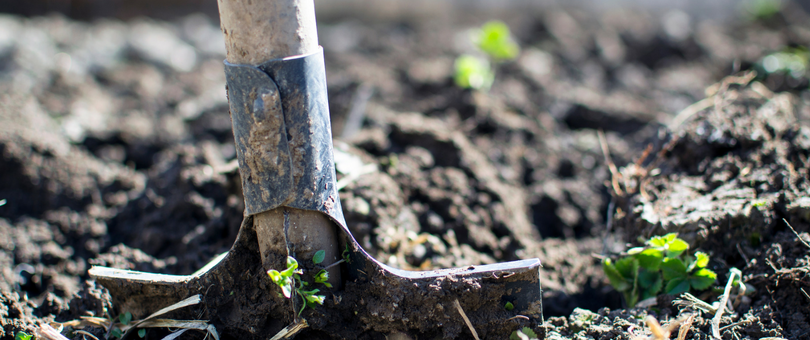 With the days sunnier and longer, once spring has arrived we start spending more time in our gardens. The trouble is, after a long winter, the state of our gardens might leave a lot to be desired.
To make sure you have a lovely oasis to relax in over the next few months, it's time to tackle the overgrown lawn, pull out the weeds and freshen up your garden with help from our spring garden trends. Plus, find out how you can raise donations on your garden shop by buying all the garden equipment you need from our retailers.
Scandi trends
For home interiors, Swedish trends such as hygge, have been a huge movement in the UK and it has now moved into our outdoor space too. The movement embraces being cosy and comfortable and the simple pleasures in life. So with that in mind, it's time to purchase comfortable seating, luxurious blankets, soft lighting and outdoor heating so you can enjoy the fresh air in style.
John Lewis (1.00% donation) has a varied choice of garden furniture and blankets and are running special offers on their gardening and furniture range. Argos (up to 3.5% donation) has a great selection of outdoor seating and eBay Home and Garden (up to 3.75% donation) offer daily deals on garden furniture.
Natural Minerals
Natural minerals have been a trend for home interiors, and like the Scandi trends, it's now moved to the great outdoors. When landscaping a garden, think less concrete and composite materials and more timber and lots more soft, free flowing elements running through your garden. The look is less modern and minimalist and instead a more old-fashioned, natural look is achieved. Wood and stone are favoured materials for outdoor furniture.
B&Q (up to 0.50% donation) has a great range of natural materials for your garden and offer free delivery on your shop when you spend over £50. greenfingers.com is one of the UK's leading garden companies and new customers will receive up to 5.00% donation.
Eco-friendly garden
Climate change and the environment continues to be a concern for us all. Make a difference by putting your eco-friendly credentials to the test in the garden. Choose native plants and shrubs that won't cause damage to the eco-system. You should also think about the weed killers and fertilisers you're using and look for natural products that contain less harmful chemicals.
Gardening Direct (up to 5.00% donation) offers a fantastic range of great value, top quality plants, grown under greenhouse conditions and delivered direct to your door. Evengreener (up to 5.00% donation) is the UK's leading manufacturer of water butts and home compost bins.
Grow your own
With growing concerns about the pesticides used on shop-brought fruit and vegetables, more of us are growing our own produce in our gardens. It's a great way to get the children involved with gardening and a way of educating them in healthy eating. You'll love the satisfaction of growing your own from seed, which will also save you money on your weekly shop.
Sutton Seeds (up to 2.5% donation) offer top quality flower seeds, vegetable seeds, plug plants, bulbs, fruit and gardening equipment. Seeds4garden.com (up to 7.00% donation) offer more than 1200 different varieties in garden seeds.