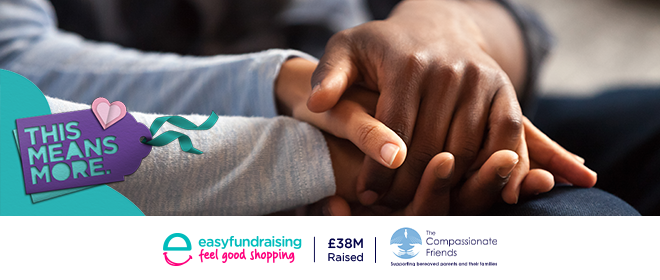 Every year around 18,000 parents become bereaved, The Compassionate Friends, supports parents suffering the inconsolable heartbreak of losing a child.
With bereaved parents offering help, support, advice, and friendship to other bereaved families, each person working for The Compassionate Friends has experienced the loss of a child. And this first-hand experience means newly bereaved parents can receive help from others who know exactly what they're going through.
The Compassionate Friends is the first peer-to-peer charity in the UK dedicated to supporting bereaved parents and their families, including siblings and grandparents. With over 150 volunteers, who all know the grief of losing a child, the charity continues to help families cope with grief by connecting bereaved parents and their close family members to one another through conversations, one-to-one in person or in groups, by telephone, online, through the written word, and via social media. Through this contact with others the bereaved find a lifeline and can gradually find purpose, resilience and new hope.
The grief of losing a child lasts a lifetime, and The Compassionate Friends wants to provide lifetime support for families affected by the death of a child. This is where donations play a huge part – and without donations – the charity is limited in the number of families they can help.
You don't get over the loss of a child. We walk along with bereaved parents for as long as they need."
Supporters of The Compassionate Friends have already raised over £2,970 through easyfundraising and together we can make this year mean more. Shopping through easyfundraising is more than just a purchase, it means more support for families who've lost a child.
The helpline is open every day 0345 123 2304 for bereaved parents at any point in their grief journey.