This competition has now finished. The winning entry was submitted by Marc Cattle who supports 49th Cardiff (1st Rumney) Scout Group. Marc's fashion disaster had us laughing and feeling his pain too:
"I was dressed up in red velvet pantaloons as a page boy for a wedding. Wearing patent leather shoes with silver buckles, WHICH I THEN HAD TO WEAR TO SCHOOL!!!!!!!!!!!!!!"
Well done Marc, your giftcard is on it's way!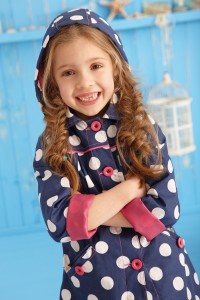 Laura Ashley are thrilled to be launching a new range of fresh, fun and distinctive girlswear for Spring/ Summer 2011. Designed for girls aged 2 up to 8, gone will be those mornings of "I don't want to wear that!" battles – these are clothes that your daughter will love to wear, and that you will love her to wear.
To celebrate the launch, we've got a £50 giftcard to give away to one lucky easyfundraiser.  As the Laura Ashley range is so beautiful and we wish we had been dressed in it as children, we'd like hear about your worst fashion memories.
To get you started, I'll confess that my mum made me wear a pair of dungarees that made me look like Andy Pandy.  I'm over it now but only just…

So what crimes against fashion did your parents make you wear?  Or as a teenager did you wear something you thought was height of fashion but now completely regret?
If you are brave enough, you can even upload a photo as evidence of your worst fashion disaster. We'll announce the winner on Monday 14th March – add your email address to the 'subscribe' box and we'll send you an email to tell you who won.
Come on, confess, you know you want to….