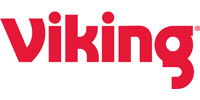 A Scottish school are £200 nearer their fundraising target after a supporter won April's Viking Challenge. Jane Bruce who supports Mid Calder Primary PSA – Livingston was the lucky winner after answering a  question about Viking.
And because the good folk at Viking are dedicated to helping good causes, they're offering another £200 donation this month.
Just answer the following simple question correctly and you'll be entered into the draw to win a £200 donation for your good cause, courtesy of Viking.
Click here to visit Viking and find the answer to this question:
[SURVEYS 24]
Earn an Extra Chance to Win on Twitter!
Once you've entered, you'll get ONE extra chance to win when you tweet the following message:
@easyuk @viking_chat I've taken the #easyfundraisingvikingchallenge to win £200 for PUT YOUR CAUSE NAME HERE! http://goo.gl/p0Ewx
Make sure you include @easyuk and @viking_chat and the hashtag #easyfundraisingvikingchallenge so we can enter you into the draw! And make sure you add your cause name or cause twitter name!
Competition ends 11.59pm 31st May 2012. Good luck!