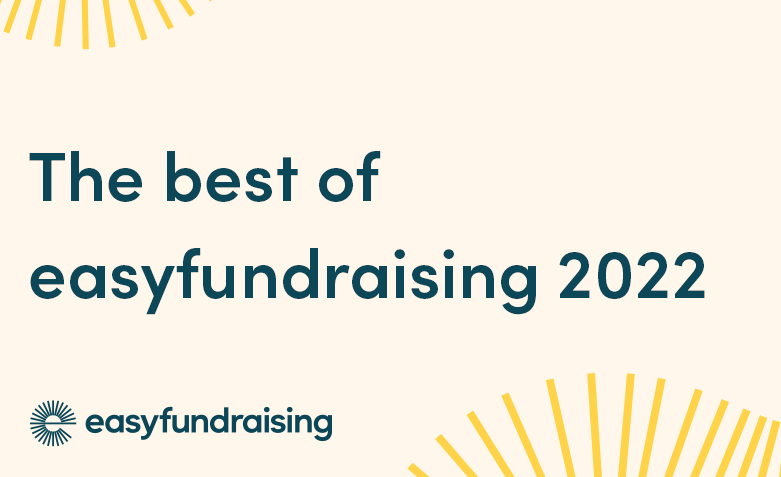 Happy New Year to all our fundraisers and brand partners! We hope you're looking forward to another year of creating everyday magic in communities up and down the UK!
2022 was another busy year for us here at easyfundraising. In fact, we did some number crunching at the end of the year, and in this blog, we'll let you in on just how successful it was, and who the big winners were!
But first, if you're involved with a good cause and want to get in on the action, you can join more than 190,000 others across the UK and register with easyfundraising to turn your supporters' everyday shopping into free donations – it takes just a few minutes!
In 2022, we helped a whopping 66,455 good causes raise £4,754,726! That's an average of £14,067 in shopping donations generated every single day! Well done and thank you to everyone who helped make a huge difference this year.
More than 28 percent of donations went towards education and childcare causes. Birmingham Children's Hospital raised the most, with £13,368.37 in donations!
Causes involving sports and teams received 15 percent of the share, with Lowestoft Town FC our second biggest beneficiary of the year, raising £12,065.97, and KV Korfball Club close behind in third, with £10,613.78.
Digging deeper into which of our brand partners were busiest and when it turns out our fundraisers love to book their spring and summer holidays well in advance. Travel brands like Booking.com saw a peak in February, with January the second busiest month, as people started their year looking ahead to the holidays.
Online dating sites such as Match.com, which you can raise up to £24.75 in donations with, saw peak visits on either side of the winter, in March and September.
Meanwhile, you were busiest looking for bank account deals in November. Getting deals for bank accounts like Foresters Friendly Society through easyfundraising means you can get a free donation worth up to hundreds of pounds for your chosen cause as a thank you.
The single largest donation amount in 2022 was £914.53 from Booking.com, which made six of our top 10 largest donations! So, if you're booking a holiday in 2023 with Booking.com, make sure you do it through easyfundraising and you'll be making a huge difference to your chosen good cause.
Unsurprisingly then, Booking.com was by far our top brand by donation amount, donating half a million pounds to good causes last year, with £511,632. In second place was John Lewis & Partners, with £268,979.18, and in third was Amazon, which donated £168,295.70. In fact, 11 brands donated more than £70,000 in 2022. A big thank you to all the brands we work with – big and small – for all your donations.
If you haven't already, join us at easyfundraising to donate with no extra effort! We take your online shopping and turn it into invaluable support for your favourite cause. Once you've signed up, all you have to do is start your online shopping first at easyfundraising, then shop as normal. Our brand partners will accompany your purchase with a small donation to say, "thank you".