The easyfundraising Advent Calendar is back! Every day we are giving you the chance to WIN a £250 donation for your cause. Plus, every entry earns you a chance of winning a £10,000 donation on Christmas day plus a £1,000 John Lewis & Partners voucher for you.
Give your cause the best chance of winning by sharing the message below and using your Advent Calendar toolkit.

Congratulations to our winners so far:
Winners
Day 1 – Jacquie, supporting Cleadon Archers
"Exciting news about our easyfundraising efforts. One of our members has just won £250 for us in the Advent Calendar draw. This brings our Easyfundraising total to over £450. Every penny of these funds goes to making archery accessible to all, including those with physical and mental disabilities. We already have a brilliant shelter and we are planning to buy grass matting to lay from the shelter to the shooting line. This will help wheelchair archers and those with limited mobility. We love archery and one of our main objectives at present is to help others share in the pleasure and fellowship that we find in this sport."
£250 donation, courtesy of John Lewis & Partners
Day 2 – Jason, supporting St Nicholas Primary School Wantage
£250 donation, courtesy of M&S
Day 3 – VJ, supporting Worcester Community Trust
"£250 will be a great help during these difficult times in supporting the centres run by the Trust and enabling them to do more for the disadvantaged community in Worcester."
£250 donation, courtesy of Etsy
Day 4 – Lauren, supporting 22nd Cardiff Scout Group
£250 donation, courtesy of Michael Kors
Day 5 – Kristina, supporting Pernicious Anaemia Society
£250 donation, courtesy of Thorntons
Day 6 – Faith, raising money to cover university costs
"I am super excited and grateful for the award. I am at a loss for words. Winning this means I have to worry less about my finances and focus more on my studies since I am a self-sponsored student. I am very grateful to Argos because they support students and make our dreams come true. To other fundraisers, do not give up when you don't get donations, keep at it. Also, keep using easy fundraising, they've got plenty of resources and tips for students. Thank you so much Argos, thank you easy fundraising."
£250 donation, courtesy of Argos
Day 7 – Nicola, supporting Endurance Kickboxing Students and Parents
"Thank you so much! This is fantastic news and I'm sure that it will benefit the club greatly especially next year when hopefully the students can get back to competing in competitions. Some students compete worldwide as well as in the UK so this will definitely help. "
£250 donation, courtesy of AO
Day 8 – Mazida, supporting Pirton Hill Primary
£250 donation, courtesy of Viking
Day 9 – Joe, supporting Oakworth Methodist Church
"Oakworth Methodist Church is a real community minded organisation. This will really help them to maximise the possibilities of their Mission Possible appeal. They have extended the rear of the building with an annexe to enable them to advance their drama capabilities especially in regard to their annual youth pantomime, and this money will enable them to continue to host events for their community and make them bigger and better year on year. easyfundraising is an amazing way to bless causes that are close to your heart while you shop online at no cost to you. I would really recommend it to anyone."
£250 donation, courtesy of Microsoft
Day 10 – Stephen, supporting UgandAid
"As a small charity every penny counts, so this windfall will help us to continue supporting young vulnerable Ugandans, helping them break free of poverty through vocational training, enabling them to support their families. Giving them a life changing, life giving opportunity."
£250 donation, courtesy of Nixon
Day 11 – Chris, supporting Stoke on Trent and District Gingerbread Centre
"Finding out that I had won a £250 donation for the Stoke Gingerbread Centre was amazing. I know the charity is supporting a lot of local families at present who have unfortunately lost their home. This donation will help them make Christmas that little bit better for those families. I would say to all easyfundraising users, make sure that you are using every opportunity to raise funds for your chosen charity. It really is a fantastic way to get donations!"
£250 donation, courtesy of Redbubble
Day 12 – Janet, supporting World Challenge Nepal 2023 – Ava Matthews
"Winning one of the Christmas Advent Calendar giveaway days will make a big difference to Ava's trip to Nepal. She will be able to buy supplies to take with her when she spends some time helping at a farm, where local woman and children seek refuge from domestic violence. "
£250 donation, courtesy of Red Letter Days
Day 13 – Chloe, supporting 7th Sidcup Scouts
£250 donation, courtesy of Boden
Day 14 – Emma, supporting Cat & Rabbit Rescue Centre – Sidlesham
"Winning a £250 donation for the Cat & Rabbit Rescue Centre is marvellous. The CRRC are a smashing team of staff and volunteers who are dedicated to giving love, care and medical treatment to cats, rabbits, hamsters, and other animals who, through no fault of their own, find themselves in unfortunate or unsafe circumstances. I have been signed up to easyfundraising since March 2020, and had raised almost £100 in donations just by doing my normal online shopping at supermarket, craft and other sites, spending no more than I would. What's not to like, total no brainer! The icing on the (Christmas) cake is to have now won a £250 donation for the CRRC. I know this will help them as they help the animals. They truly deserve this. I am so pleased to be able to help them with these donations as well as my annual sponsorships of the cats. Thank you easyfundraising and the online sites for making this possible."
£250 donation, courtesy of Readly
Day 15 – Jon, supporting Westbury Infant School
"I signed up to easyfundraising through my little boys Infants School. Anything they raise helps subsidise school trips, so this will go along to making the next couple of terms more interesting. Especially as they have had to miss out on so many over the last couple of years."
£250 donation, courtesy of Snapfish
Day 16 – Julie, supporting Journey to The Summit Florida – Glacier Girls cheerleading Team
£250 donation, courtesy of GHD
Day 17 – Jan, raising money to cover university costs
"We are raising funds for my dear grandson who will be going to University in September, and on a very low income, so this win added to our efforts through easyfundraising will give him such a boost."
£250 donation, courtesy of Buyagift
Day 18 – Jane, supporting Biddulph Amateur Swimming Club
"This is amazing thank you, I never win anything. This is great news for Biddulph Swimming club especially in these hard times. The money will go some way to helping keep the club a successful one. We are fundraising at the moment to be able to better our website to be able to attract new swimmers to the club. This is an amazing amount towards this."
£250 donation, courtesy of John Lewis & Partners
Day 19 – Malcolm, supporting St John's Methodist Church Whitley Bay
"St John's Methodist Church in Whitley Bay is a place of welcome for the local community with a wide range of activities throughout the week which aim to draw people together for friendship, mutual support and common interests. Our fundraising project is aimed at making the building more environmentally friendly by improving the heating and insulation of the building as well as providing a more accessible entrance."
£250 donation, courtesy of Arket
Day 20 – Sarah, supporting Frends of Lew Trenchard School
"The donation will help our cause provide additional activities for Lew Trenchard Primary School children. We aim to enhance their experience at school by providing equipment (we've recently funded an outdoor classroom) and activities such as school trips and events (the most recent being a Christmas pantomime). Every donation is a huge help in trying to enhance the variety of experiences provided and this donation is a very welcome boost at Christmas – thank you!"
£250 donation, courtesy of Interflora
Day 21 – Keith, supporting Wensum Valley Birdwatching Society
£250 donation, courtesy of The Telegraph
Day 22 – Suzanne, supporting Terrier SOS
"This will really help buy food and much needed resources for the dogs in kennels here and in Europe, and the dogs in foster homes awaiting a forever family. Christmas is a really busy and difficult time for the charity as they need to care for the long-termers and have a policy of not releasing any dogs into new homes at this time of year. I am so glad that my simple daily clicking on the annual advent calendar this year has proved successful and made Terrier SOS winners in this very useful scheme."
£250 donation, courtesy of Kobo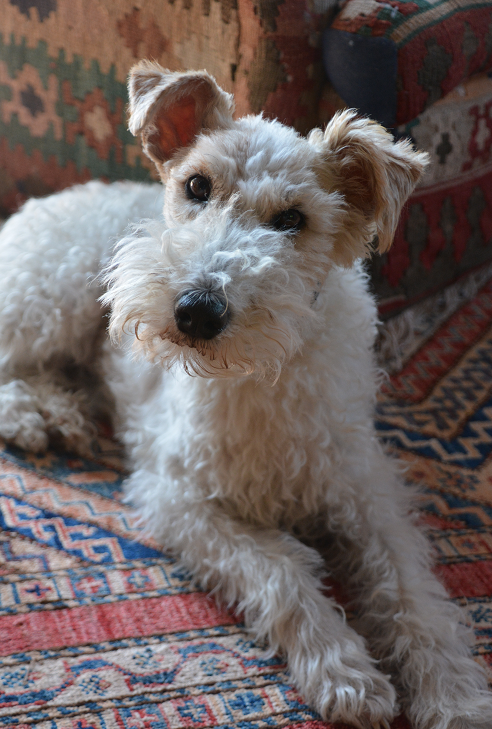 Day 23 – Beth, supporting Promise for shelter dogs Romania
"I know Promise for Shelter Dogs Romania will be able to use this for all the incredible dogs they look after, thank you again so much!"
£250 donation, courtesy of TUI
Day 24 – Jurate, supporting Rippleway AFC
£250 donation, courtesy of Monsoon
The Grand Prize Draw winner is…
Day 25 – Gillian, supporting Wiltshire Federation of Womens Institutes
They have won a £10,000 donation and a £1,000 voucher, courtesy of John Lewis & Partners!
"I am absolutely delighted to have won the Advent Calendar Giveaway prize for the Wiltshire Federation of WIs.

For almost two years, the pandemic has made things very difficult for the charity as they have struggled to provide the support, friendship and company that being a WI member involves. The WI thrives on meeting in real life for coffee, cake and catch-ups which has been almost impossible. With restrictions up and down, this money will help keep the Federation running so they can offer their unique opportunities to educate and have fun for women either online, via post and, when they can, through live events to all their members across Wiltshire. The pandemic has made everyone feel more isolated and I feel very thankful that, with this unexpected win, the Federation can continue to support every one of it's members for 2022 and beyond.

For anyone who has not used easyfundraising before, I would highly recommend it. I mean, who doesn't enjoy shopping online from the comfort of their own home? It's so easy, there's an app reminder so you'll never forget, and every penny adds to the funds raised for a good cause and, with the possibility of winning extra money, it's so worth it.

I never win anything so this was a bonus Christmas present for my nominated charity who I know will be as thrilled as I am. Thank you to all the easyfundraising team – I shall most definitely carry on using this website."
£10,000 donation and a £1,000 voucher, courtesy of John Lewis & Partners
---
Thank you to everyone who has entered our Advent Calendar! If you're not already signed up to easyfundraising, register with us here to raise FREE funds for your chosen cause!