Congratulations to Lofty Therapy Horses who have won a £100 donation in our #ShareTheDifference photo competition!
We caught up with April, the admin of Lofty Therapy Horses, to find out more about this fantastic cause…
Wow! My reaction is one of total surprise! Your wonderful news has absolutely made my day, week and month! 🤗😍
Tell us about your cause:
Lofty Therapy Horses is run as 'not-for-profit' which means we don't get any funding at all. This means that every penny we get in goes straight back into the running costs and upkeep, the care and feed of all the animals, and towards the therapy sessions that we run here for young adults with learning disabilities and autism.

The £100 donation will make a huge difference to us ❤ (as does the fundraising our wonderful supporters do through easyfundraising!)"
How will the prize money help make a difference?
We're trying to save towards making a small fenced circular area with an all-weather surface, where our attendees can continue to learn to interact and work with the animals around an obstacle course. This will help with their confidence, motor skills and mobility, even when the paddocks are too wet to use.

Not only do we help young adults with learning disabilities and autism, we also help young and old alike. Individuals with various mental health issues, older people with dementia, also children who are not coping at school due to anxiety, depression, and many other reasons.

We're here to help anyone who needs it! It may be that someone just wants to be able to spend some time outside in nature with animals to feel better about themselves and life in general."
How has the pandemic affected your work over the last 18 months?
We used to take the miniature horses to visit patients and residents in hospitals, hospices, nursing homes, mental health facilities, schools, etc (before Covid) and although we can no longer do that, however we have been able to continue in a slightly different way.

We have been able to help lots of people who come to us here at our base in Somerset for group or individual therapy sessions. We we have lots of other animals as well as the miniature horses for people to enjoy."
What are some of your top tips to make the most of easyfundraising?
Make sure you share about easyfundraising (and your cause page link) to as many people as possible…and ask them to share it too!

Download the easyfundraising app and always start here to do your online shopping to get the most back for your chosen good cause.

Try and get some businesses on board – When they book hotels or buy stationery, etc…they can earn a lot back for your good cause.

Don't forget to remind and thank people regularly for using easyfundraising.
Once again, I really can't thank you enough! Our little slogan is #HelpingUsToHelpOthers and you really do – Thank you🥰"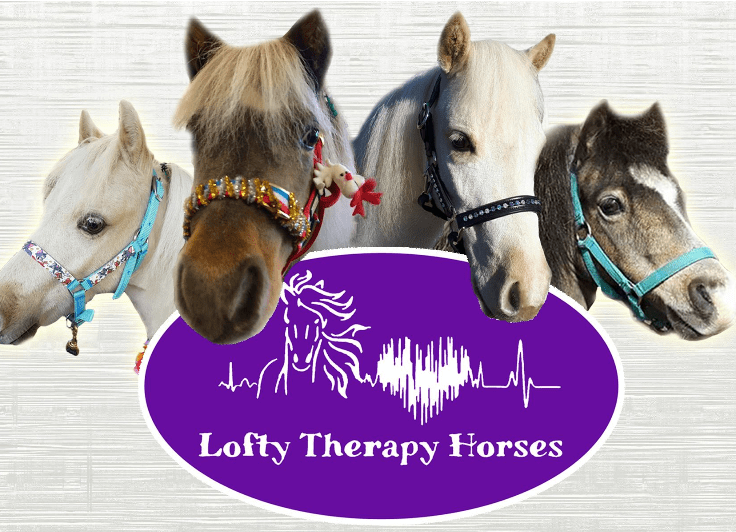 Congratulations again to our deserving winners Lofty Therapy Horses! If you would like to support them you can sign up here. So far, they've raised over £887.45 through easyfundraising.
Thank you once again to everyone who entered our photo competition, hear at easyfundraising we love to see how the donations raised truly make a difference. #ThisMeansMore