Garden House Hospice Care were one of our top performing causes from the last quarter and raised over £750 in free donations! Since joining easyfundraising back in 2010, they now have 110 supporters and have raised over £2,000 in total. We reached out to find out a little more about them, how the pandemic has affected them and how they have continued to successfully fundraise for the hospice.
Garden House Hospice Care provides free specialist palliative care for patients, families and carers facing life-limiting illnesses from across North Hertfordshire, Stevenage and towns and villages in Central Bedfordshire and Cambridgeshire, serving a population of around 230,000 people.
The end of your life is as important as the beginning and the middle. We believe that everyone in our community should have access to our care and we look forward to welcoming you with open arms to our care and support for future years."
The committed and passionate team at Garden House Hospice Care offer physical, emotional and spiritual care to local families facing a life-limiting diagnosis. They offer a wide range of free services focussing on wellbeing, supporting patients and their families to live well with their diagnosis to the end of their days.
The Hospice has a 12-bed inpatient unit, day services department and a dedicated team of community nurses that provide palliative care for patients in the comfort of their own homes. They have to raise over £5 million a year to provide these services free of charge, so without the support of companies like easyfundraising, they wouldn't be able to help the vulnerable people in the community that need it most.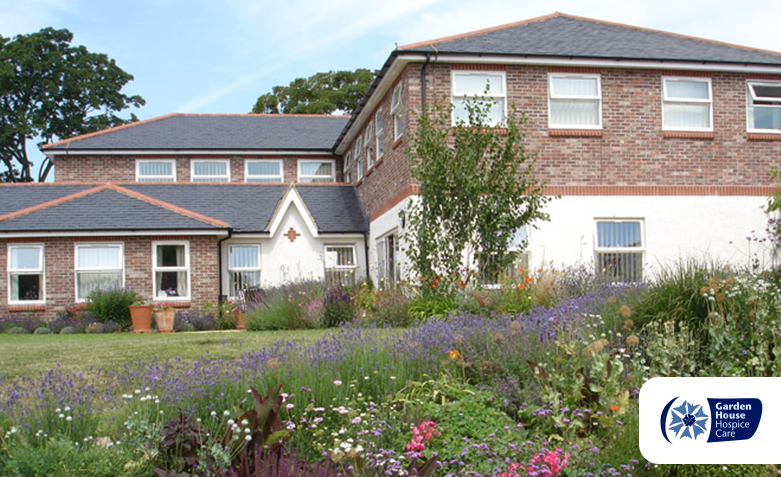 How has the pandemic affected the charity?
The recent pandemic has had a devastating impact on our charity. During the first nationwide lockdown, we were losing approximately £20,000 a week in charitable income due to our charity shops being shut and the entire calendar of fundraising events being cancelled or postponed. Our fundraising department had to adapt and virtual fundraising took precedent. That's why being able to fundraise easily online via companies like easyfundraising has been vital for keeping our doors open and helping us get back on our feet."
Every penny raised through the support of easyfundraising will go back into helping them provide the best possible patient care. Whether that is a warm bed on the IPU, a coffee morning in the day services centre or a counselling session delivered by their family support team, every donation make a huge difference.
Garden House Hospice Care's top tip would be to shout out about the project on social media as much as possible:
I personally had no idea that something like easyfundraising existed before I saw a post about it on Facebook. You can't get support unless your donors know about it!"
They have raised over £2,034 through easyfundraising so far! If you want to help Garden House Hospice Care by raising free funds when you shop online, you can sign up to support them here:
They've also just launched a campaign for businesses to help cover the costs of giving their patients a fantastic Christmas. It's called 'The 12 days of Christmas' fundraiser.