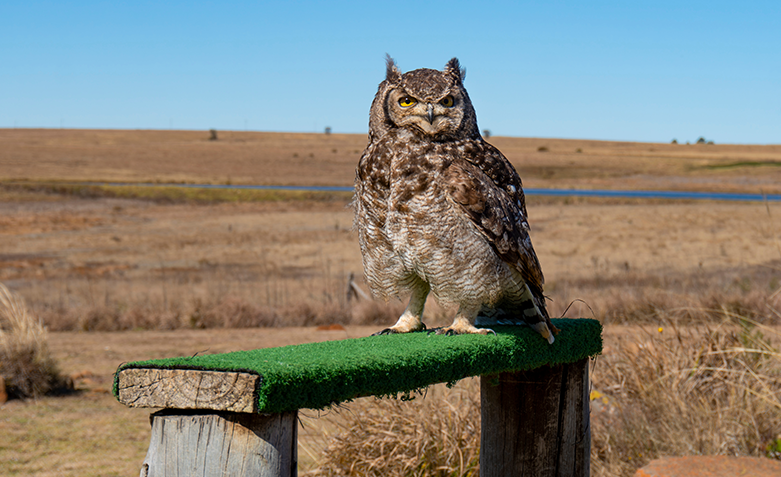 The Importance of Fundraising for Bird Conservation
Birds are some of the most appreciated and loved animals on our planet. They're a source of fascination, inspiration, and joy to many. They also play key ecological roles, acting as pollinators, controlling pest populations, dispersing seeds and more. Protecting birds helps to ensure the health of ecosystems and maintains all the benefits we receive from them.
Fundraising for bird conservation and welfare can be difficult though, as avian charitable organisations face a range of challenges, including:
While birds are loved by many, they may not be as popular as other species, including the most charismatic of mammals. Consequently, birds may not always capture the same level of public attention or empathy with some people.
Birds are often perceived as common and abundant, which can lead to the misconception that birds don't require as much conservation as other groups of animals.
Conservation as a whole faces intense competition for limited funding. Bird conservation and welfare organisations often find themselves vying for resources with other environmental causes and high-profile conservation projects.
Whilst it might be challenging, you can secure long-term donation streams through innovative fundraising approaches and the effective use of new technology.
Innovative Offline Fundraising Ideas for Bird Conservation
Events will always play a crucial role in your fundraising strategy. Events can be run offline, online, or as a combination of the two. They can generate considerable awareness and funds, while providing material for future promotions and communications including photos and videos. Consider:
Sponsored Bird Watching Events
Bird watching is a popular pastime, and many people would leap at the opportunity to attend guided bird watching events given by experts. These could also be popular, recurring fundraising events for your organisation if you have the resources available to conduct them. Aim to carry out bird watching excursions at appealing locations, like nature reserves. You'll also want to include birding experts or experts in other fields, like wildlife photography.
Although attendance of sponsored bird watches will be limited, photos and videos from the events can be shared online to great effect and be used to build awareness and interest in your organisation.
Bird Art and Photography Auctions
Conservation has enjoyed a long association with art and photography, especially birds, due to their attractive appearance and their variety. Bird-themed art and photography auctions can be a creative and engaging way to raise funds for bird conservation and welfare.
You can seek photography and art contributions from local artists, photographers, and bird enthusiasts. If you do so online you can open up your events to broad, global contributors. Decide whether you want to run the event offline or online too (there are advantages and disadvantages of each). Don't forget to give plenty of exposure and recognition to the artists and photographers involved, to make sure they benefit from the event as well.
Educational Workshops and Webinars
This is an opportunity to leverage your organisation's expertise. Events can be run as offline workshops, online webinars or pre-recorded talks or classes.
To make sure your talks stand out, try to offer unique and appealing events focussed on engaging topics. The talks you can offer will depend upon the skills and capabilities you have in your organisation, but for inspiration consider talks on:
How to create a bird-friendly garden
Bird photography
Art therapy featuring birds
The history of birds in art
Understanding bird migration
The variety of bird social systems
Demonstrating the intelligence and cultural lives of birds
Online Fundraising Strategies for Bird Conservation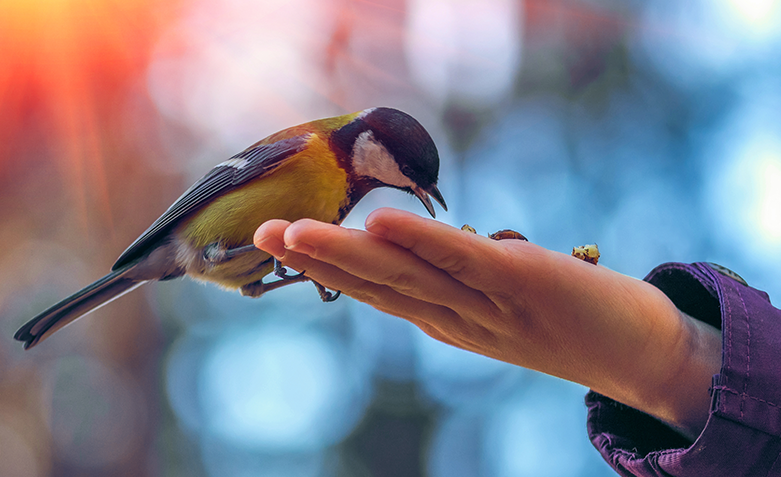 Online fundraising has been widely embraced in conservation due to its potential to dramatically enhance reach, engagement, and donations.
Crowdfunding and Online Donations
Crowdfunding is a way to raise money in the form of small amounts from a large number of people. It can be used to generate donations for specific one-off projects (with platforms like Kickstarter), or to collect regular ongoing donations (with platforms like Patreon).
To use crowdfunding for your organisation:
Decide whether you want to run one-off or ongoing fundraising.
Select a crowdfunding site, like GoFundMe, Kickstarter, Indiegogo, or Patreon, that offers the options you're looking for.
Set-up your organisation's page on the crowdfunding site you've picked. Develop a compelling fundraising story that explains the importance of your work and your successes. Use visually engaging media to highlight your work.
Offer appealing membership rewards to attract donations. Often these involve setting up multiple contribution levels with different rewards.
Promote your crowdfunding across social media platforms.
Social Media Fundraising
The effective use of social media can spread your organisation's message far and wide, and can efficiently capture the interest of new supporters, often for a modest outlay. However, social media has to be used carefully and cleverly to stand out and be effective. To enhance the impact of your organisation's social media on your fundraising, aim to:
Focus on a few social media sites that are relevant to your audience and that you have the capacity to use, rather than spreading your resources too thinly across too many social media platforms.
Create visually engaging content that highlights your mission, impact and success, including captivating bird and nature photos, videos, and infographics.
Focus on telling stories on social media of bird conservation challenges and how they can be overcome, to engage followers emotionally and connect them with your cause.
Collaborate with relevant influencers who can help to amplify your posts, like bird experts, wildlife photographers or other environmental organisations.
Act as part of a community, engage with comments and other people's/organisation's posts by retweeting and sharing, to encourage others to share your posts more broadly.
Include links to donation platforms in your posts to make it as easy as possible for supporters to contribute.
Monitor and analyse your social media's effectiveness to further refine it and make it even more impactful.
How to use Easyfundraising to Raise Money for your Bird Conservation or Welfare Charity
We're an online fundraising platform that allows people to donate money to charity as they shop online. When people join easyfundraising and shop with our partner retailers, those retailers will donate some of what is spent to a charity of the shopper's choice, such as your organisation. We partner with over 7,500 online retailers, including most of the biggest names in UK shopping, making us an easy, convenient, and cost-effective way to raise money for charity.
Your organisation can be one of the good causes our shoppers donate to, granting you an ongoing stream of revenue. To start using easyfundraising, first register your organisation with us as a charitable cause. We'll provide you with a set of online tools to promote easyfundraising with your supporters as a way to donate to you, including pre-written emails, social media templates and WhatsApp messages.
Engaging the Community in Bird Conservation Fundraising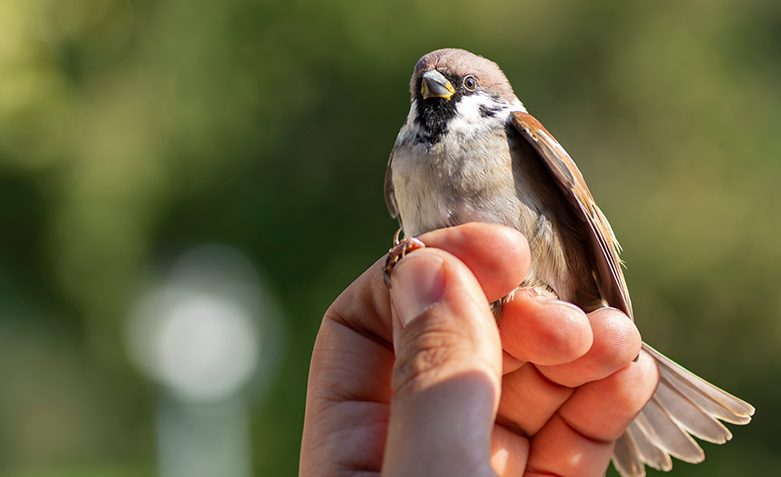 Online fundraising can help your organisation reach global audiences. But you may also find plenty of opportunities to engage with supporters and raise funds in your local community. Consider:
Sponsorships with local businesses.
Joint product lines or merchandise made with community businesses.
Volunteer work days where employees of local businesses can spend a day volunteering and learning about your organisation's work.
Fundraising events held in collaboration with local groups or clubs, like nature clubs.
Joint field trips held with bird watching organisations.
Guest speaker events with experts from local nature clubs, universities, or other research groups.
Community outreach projects with local schools.
Planning for Success in Bird Conservation Fundraising
Yes, fundraising for conservation can be challenging and competitive. But with well-planned and innovative fundraising strategies, you can secure the consistent funds required to support your ongoing conservation initiatives. Fundraising online can be highly effective and can turn your organisation into a global cause no matter its size. One-off events can still be highly impactful, as can collaborations with businesses and other groups in your community, including schools and nature clubs.
With easyfundraising, we also offer a way for your supporters to donate to you with their everyday online shopping, making us an easy to use, cost effective way to secure ongoing funds. Find out more about how easyfundraising works and register your organisation with us as one of our good causes [LINK].