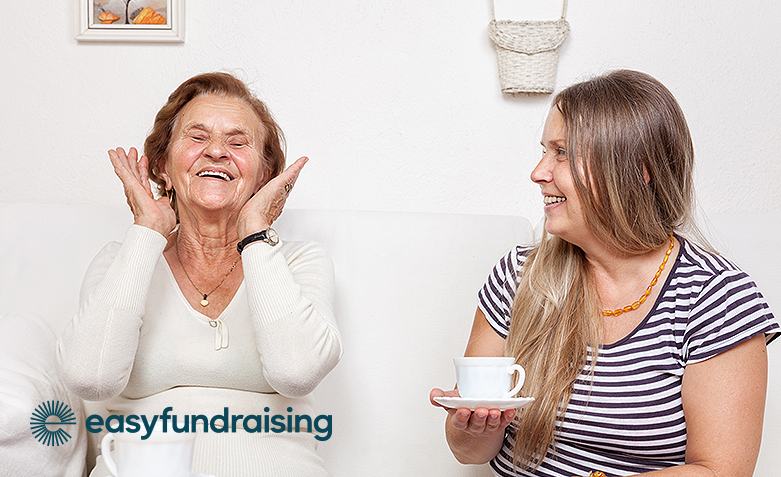 This year's Cervical Cancer Prevention Week takes place between 23rd and 29th January. The objective is to raise awareness and ultimately make cervical cancer a thing of the past.
The good news is that, with HPV vaccination, cervical screening, and treatment for cell changes, it's very possible to prevent the disease. However, what's needed now is increased awareness and uptake.
Only one in three women take up their screening invite, and this is what really needs to change.
Making this happen means raising awareness among the public, but it also needs governments to commit to eliminating cervical cancer and ensuring that no one gets left behind.
Currently, there are inequalities in cervical cancer prevention which need to be reduced. We also need to put in place the technology and workforces needed, as well as research better ways to prevent cancer.
Get involved
There are many ways #WeCan all get involved to change this together…
Download the resources and share them on social media or display them at work to help others get the support and answers they need on every aspect of cervical cancer, cervical screening, and HPV.
Join the #WeCan conversation (and use #CervicalCancerPreventionWeek too) on social media by sharing your experience, encouraging others to take up the HPV vaccination and cervical screening, and call on the government to do more to prevent more cervical cancers.
Share your experience of cervical screening or cervical cancer and help raise awareness. Tell your friends and followers #WeCan end cervical cancer.
Write to your MP or MSP about how they can act and help the UK be one of the first countries in the world to end cervical cancer.
Host your own fundraising event or challenge, such as Jo's Trust's National Three Peaks challenge in May, perhaps a month-long personal challenge, a girl's night in or coffee morning or nominate Jo's Trust at your workplace to become the charity of the year.
Raise funds with easyfundraising
Probably the easiest way to make a difference is to sign up to easyfundraising and turn your everyday shopping into free donations for charities and good causes. It's the UK's biggest charity shopping fundraising site and, so far, has helped over 2.1 million people raise over £42 million!
Every time you shop, you can support several great causes that are working hard to improve women's health:
Jo's Cervical Cancer Trust is the UK's leading cervical cancer charity and the organiser of Cervical Cancer Prevention Week. It aims to make cervical cancer a thing of the past and, until then, reduce its impact by providing high-quality information and support and campaigning for excellence in cervical cancer treatment and prevention.
Women's Health Matters provides group and one-to-one support to women across Leeds, offering a safe space to help them recover their confidence and health, and regain control over their lives. It works with women who have unequal access to health and support services due to poverty, ethnicity, disability, sexual orientation, or traumatic personal experience.
Women and Health is a charity providing a unique integrated health service. Counselling, a wide range of affordable complementary therapies, health-based workshops, and classes are available to women living or working in the London Borough of Camden.
Every year a million women worldwide are diagnosed with a gynaecological cancer. In the UK, 20,000 women are diagnosed, and 7,500 women die every year. And yet, awareness and funding of gynaecological cancers remains low. The Eve Appeal is determined to change this by funding vital research focussed on developing effective methods of prediction, detection, treatment, and care that will help save women's lives not only in the UK but around the world.
Good causes like these mean that more women across the UK will be able to get the support and treatment they need to improve their health, but they can't do this without your help.
Luckily, easyfundraising is a great way to raise donations for these causes with no extra effort! We simply take your online shopping and turn it into invaluable support for your favourite cause.
Once you've signed up, all you need to do is start your online shopping first at easyfundraising, and then just shop as normal. Like magic, our brand partners will accompany your purchase with a small donation to say, "thank you".
Are you involved with a charity or good cause that supports women's health? We can help you raise important funds.
Source: https://www.jostrust.org.uk/get-involved/campaign/cervical-cancer-prevention-week