Each week we recognise 'Fundraising Heroes' giving them the spotlight to highlight the incredible difference causes and charities across the UK make every day.
Charlotte's BAG (Battle Against Glioblastoma) was established in the autumn of 2016, following the tragic death of Charlotte Eades from glioblastoma (brain cancer) in February of that year. She was just 19 years old.
Charlotte was a typical teenager – she loved make-up, music, cats, and fashion. In fact, her love of fashion is behind the name of the charity set up in her name – as she was a huge handbag aficionado! Charlotte is remembered by everyone who knew her as a simply beautiful person – inside and out.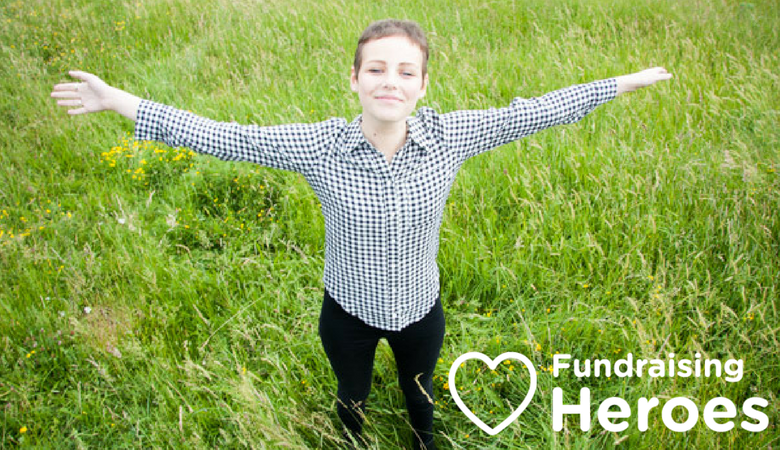 It was in August 2013, after suffering from headaches for a number of months, that Charlotte was diagnosed with anaplastic astrocytoma, an extremely rare cancer that affects just one in a million people. Over the next three years, the astrocytoma developed into glioblastoma multiforme. Despite this absolutely shattering diagnosis, Charlotte continued to live her life to the full and began to vlog via YouTube, talking to her peers about her experiences of living with cancer. Her inspirational voice reached out to over a million people worldwide and her channel is still accessible today – as her family recognises what a valuable resource it is for other young cancer sufferers and their families.
Glioblastoma is a particularly cruel disease, and it invariably kills. Around 5,000 people in the UK alone die from it every year, although shockingly, brain cancer receives just a tiny 1% of national cancer research funding. With that stark statistic in mind, Charlotte's BAG was set up by her mother Alex, her brother Miles and family friend Cressy. Every single penny they raise is used to pay for research into Glioblastoma at a new unit at Kings College Hospital London.
In order to raise even more vital donations, the charity decided to team up with easyfundraising just before Christmas last year. They had a hugely positive response from their supporters, many of whom joined up straight away, raising £125.22 during the festive period alone.
So far, Charlotte's BAG has raised over £500 with easyfundraising. They promote the site through all their social media and send an email newsletter every three months to all their supporters to remind them about the scheme. Cressy explains:
We love easyfundraising! It's so easy to do, and our supporters often say they wish they had known about it earlier. The fact that you can support a charity while buying online gives people a great feeling – yes, they'd have spent the money anyway, but knowing that they've also helped out a good cause makes it a much better experience, so it's a win-win all round. Thanks to easyfundraising, we've had access to all sorts of social media support, and, of course, money that we wouldn't have otherwise had."
You can inspire your supporters to shop and raise this Christmas using the Christmas fundraising toolkit. Technology can also lend a helping hand, and the easyfundraising Donation Reminder (for laptop/PC) and app (for mobile/tablet) are designed to make sure that supporters never forget to collect a donation – anytime, anywhere.
Charlotte's BAG is a truly inspirational charity, and with easyfundraising's help, you can help them give more than a gift this Christmas.
Has your cause been using easyfundraising to make a difference? Become a Fundraising Hero and tell us your story here and we will feature you to help you grow your supporter network.