Each week we recognise our 'Fundraising Heroes' by giving them the spotlight to highlight the incredible difference causes and charities across the UK make every day.
Grimm & Co is an apothecary in Rotherham who have a magical and mystical shop where they run innovative storytelling and writing workshops for children in the local area, to unleash their imaginations and build confidence, self-respect and communication skills. Providing this extraordinary background for children that is more like the set of Harry Potter than a classroom, the children can explore the shop as well as their imaginations.

The writing workshops have proven to have had a huge effect on the lives of children who have taken part. One child, aged 10 and on the autistic spectrum, was being bullied and did not have the confidence to write at school. After attending a set of workshops, he gained confidence and became more involved in school, and is now Head Boy. He often comes by to tell his friends at Grimm & Co how he is getting on.
The charity has worked with over 40 schools, delivering writing workshops to over 2,500 children aged 7 – 18 which is designed to improve confidence, self-esteem and resilience in children, alongside raising the literacy levels in the area.
These unique workshops are free for children so the charity must continually work to raise funds. The apothecary shop supports the charity, with all proceeds from the shop going towards the running of the workshops.
Six months ago, Grimm & Co registered with easyfundraising for a free and easy way for supporters of the charity to raise additional free donations by simply shopping online with retailers they regularly shop with.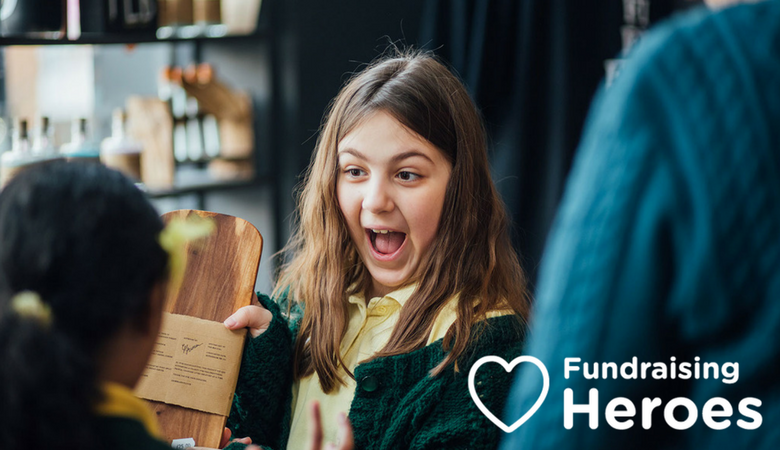 The donations raised so far will go towards a new project set up by the charity, Children's Republic of Rotherham.
Louise, self-described Shop Elf and Fundraising Coordinator said:
It's a literacy project, but it has some wider benefits both to the children and to Rotherham. We will recruit around 30 children/young people and work on their confidence, self-esteem, writing skills, imagination and much more."
Louise is keen to sign up as many supporters as possible to easyfundraising to boost their fundraising and has come up with ways to spread the word.
We have a monthly newsletter, and we have shared it on social media too, and when giving people information about how they can help, we give them the easyfundraising details as well. We also have a sign-up poster in the kitchen so that volunteers can see the link and sign up.

We also encourage people to use the Donation Reminder; it reminds them that a donation is available when they shop online."
Has your cause been using easyfundraising to make a difference? Become a Fundraising Hero and tell us your story here and we will feature you to help you grow your supporter network.