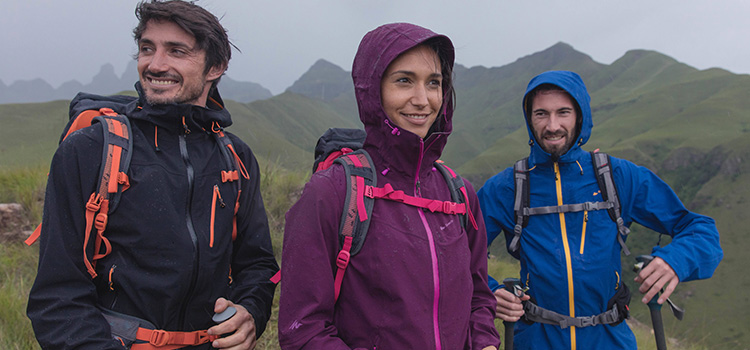 We all love to do our bit to help, and over the years people have raised loads of valuable money to help others, with overseas volunteering being very popular.
With the ability to help others across the world, allowing you experience new cultures, provide a hands on approach and allow you to see how your volunteer efforts are helping.
But, volunteering abroad can be pricey, and if you don't have the cash to hand, how do you get the funds together? Fundraise!
Fundraising is a great way to fund a volunteering trip overseas and there are various ways to approach this.
Here are a few tips on how…
1. Looking for Sponsors
First of all, sit back and think 'who do I know' and more importantly 'who can help me?'
Do you have a partner, friend or family member working at a large company, or do you work at a large company yourself? Many large companies sponsor people, so it's always worth reaching out to see if you could get sponsorship to help you volunteer abroad. You could even offer something in return like creating a certificate to show who is sponsoring you, or offer to volunteer at a charity of their choice when you return.
2. Checking for grants
If you're at University and you're considering volunteering abroad during the summer months, check with the University you're attending to see if there are any grants to help you on your way; as service learning and volunteering has become a growing part of University life in recent years.
Certain areas of study, such as education and agriculture, often have private grants available to students opting to volunteer within their field of study overseas.
3. Make your presence known online
Ensuring you're online is pivotal to helping promote your cause in today's digital society.
Firstly get yourself set up on a peer fundraising website, which will give all those looking to donate a place to go to, which they can do from the comfort of their own home, at work and on the go. On top of this, don't forget to leverage social media to gain as much reach as you can, with Facebook and Twitter allowing you to keep self-promoting and remind people about your fundraising goals. You can even start a blog to document what you're doing, and could even make the most of YouTube to give people short personal insights into what you're doing.
If people see it, and see what you're doing and why, they'll be more likely to donate.
If you're doing anything to help raise funds, such as a marathon, then register with easyfundraising and get friends and family to shop through our website, to get as much sponsorship and support as possible.
4. Don't underestimate offline
Promoting yourself online is one thing, but years before social media allowed us to promote where and when we wanted, the only way to do it was offline which it still works today.
Try hitting the streets and fundraising in person, explaining to people face to face what you're doing and why; this is a great way to get important information across to people they may otherwise miss. You could also create a leaflet documenting exactly what you're doing and why to help it stick in people's minds; you can also include information about donating online too.
The local press is another great way to highlight what you're doing and the cause you're doing it for.
5. The old methods work
It's not just offline promotion that's a tried and tested method that's worked for years. Whereas running a marathon or promoting yourself online may work, try hosting a few events to bring in the extra money.
Things such as sitting in a bath of baked beans, a charity head shave, charity auction or quiz night, alongside many other event ideas like fancy dress nights, have always worked when raising money for charity; so giving a few of these ago could always work.
Car boot sales are another way to help raise money, and get rid of those clothes, old toys and space hogging items in your home.
6. Be Passionate
Chances are, the cause you're going oversees to volunteer for is something you're passionate about; which is why you should make this clear to people. Whether this is face to face on the street, when talking at an event, via a YouTube video, through an interview or when writing a leaflet, blog or website; always make your passion clear.
People are more likely to donate when they know the person volunteering is passionate about what they're doing.
7. Set yourself targets
One thing everyone is guilty of is letting things slip by the wayside, and even with fundraising this could be a problem when real life gets in the way.
Therefore, you should set yourself a goal of when you need to raise money. Maybe you'll have a year to raise the whole amount, but this can be broken down into smaller time frames to raise certain amounts.
This way you'll know just how much work you need to put in for certain periods, and can cater events and promotion around these time frames.
8. Specific donations
A good idea is to try and ask donors for a specific amount of money with their donations, which provides a benchmark that donors can match or better. It doesn't have to be a fortune, as it's important to remember this is their money they're donating.
By doing this you'll also be able to work out how many donations/donors you'll need to hit targets, which could influence how you view your overall time frame.
9. Incentives
Try offering your donors a small incentive that provides a win-win situation for everyone, which may make them more willing to donate.
This could be as simple as sending them updates of what their donations have helped achieve, or a postcard documenting what's happening or even a presentation to highlight all the good work that's been done.
Think of it like a Kick-starter campaign, but for a charity.
10. Be Thankful
Most importantly, be thankful to those who've donated. This could involve simply sending each donor a thank you card, or email, highlighting how important their donation has been; allowing them to see how their small donation helped a bigger cause.
Just to recap, here are your 10 simple ways to approach your fundraising goals.
1. Consider looking for Sponsors
2. Take a look at any grants that are around
3. Get yourself online
4. But don't forget offline
5. Don't overlook the tried and tested methods
6. Make your passion clear
7. Set yourself targets to hit
8. Try asking for specific donations
9. Give something back to people
10. Be thankful
New to easyfundraising? Find out how it works and how you can raise donations for a cause for FREE here.