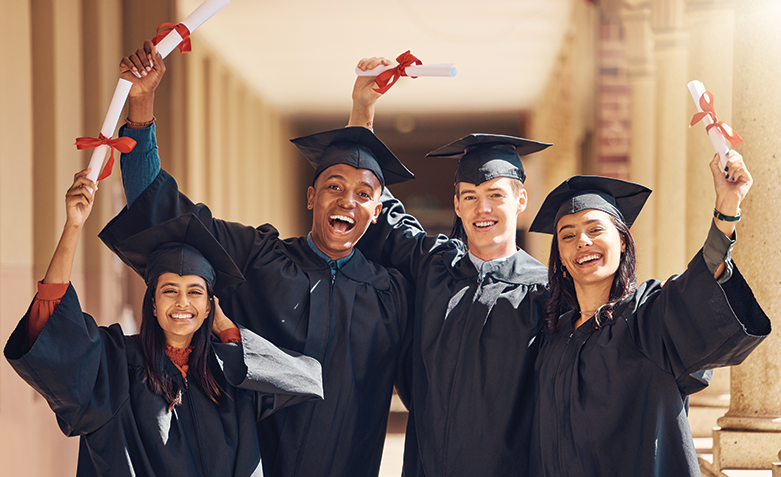 The cost of studying at university is going up. The tuition fees hike in 2012 saw the cost of a three-year undergraduate degree rise to over £27,000. Not to mention, there are accommodation expenses to consider and a cost of living crisis to navigate. 
University has never been so expensive. So, if you're heading to uni soon, or you're there now, you'll want to understand all the options available to help you pay for it. Here, we'll run through everything you need to know in our helpful guide.
Understanding the Costs of Higher Education
When you go to university, you'll face a variety of different costs. They include:
Tuition Fees
This is the headline cost of going to university. Universities can charge up to a maximum of £9,250 per year for your course. Across a three-year course, this can set you back £27,750. For international students fees are significantly higher and can be anywhere between £11,400 to £32,081.
Living Expenses
At university, paying for your fees is one thing. You'll also need to cover your living expenses, and we all know costs are increasing for everyone across the UK. As you'll likely be living away from home for the first time, rent will be one of your biggest expenses. This may be in student halls of residence for your first year, then in private rental accommodation.
According to Save the Student, the average monthly rent for students is £535 (£663 in London). Other living expenses you'll need to factor in include:
Groceries
Household bills
Course materials
Transport
Going out
Mobile phone
Health and wellbeing
Clothes and shopping
Takeaways and eating out
Save the Student estimates the average monthly student expenses, aside from rent, to be around the £500 mark. So, that's over £1,000 every month.
Government Financial Aid Options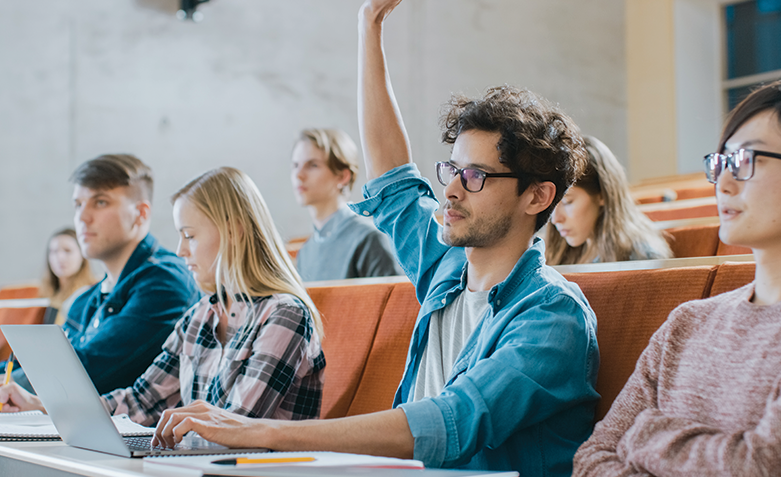 If you're going to university to study an undergraduate course, you can apply for a Tuition Fee Loan. For a full-time student, this will cover your £9,250 tuition fees each year. It is paid directly to your university, but it's your responsibility to pay it back once you finish your course and start earning.
You can also apply for a Maintenance Loan to cover your living costs, which is paid directly into your bank account at the start of each term. Again, you have to start paying this back once you begin earning a salary of £25,000 a year or more. To apply, you need to give details of your household income and your course start date. The amount you can borrow depends on where you're living and studying.
| | | |
| --- | --- | --- |
| | 2022 to 2023 academic year | 2023 to 2024 academic year |
| Living with your parents | Up to £8,171 | Up to £8,400 |
| Living away from your parents, outside London | Up to £9,706 | Up to £9,978 |
| Living away from your parents, in London | Up to £12,667 | Up to £13,022 |
| You spend a year of a UK course studying abroad | Up to £11,116 | Up to £11,427 |
| If you're 60 or over on the first day of the first academic year of your course | Up to £4,106 | Up to £4,221 |
The government has a handy student finance calculator, where you can estimate how much Maintenance Loan you'll be able to get.
If you were to take the full Tuition Fee loan of £9,250 each year plus a Maintenance Loan of £9,978, this equates to £19,228 each year and £57,684 across a three-year course. That's a lot of money to pay back!
Other government finance options also exist, in the form of:
NHS bursaries – a payment from the NHS if you're studying to be a doctor or dentist
Postgraduate Masters Loan
Childcare grant if you have children under 15
Teacher training funding
Scholarships, Grants and Bursaries
You can also apply for money directly from your university or college on top of any other student finance in the form of scholarships, grants and bursaries. This is done so directly with the university and you don't have to pay this money back.
Each university will have its own rules around bursaries, scholarships and grants, detailing:
Which students qualify
How much money is available
How you can apply
Alternative Fundraising Options
You can also look for other ways to raise cash during and before your studies.
Part-time Jobs and Work Placements
Many students work part-time to help fund their studies. You can look to get a part-time job anywhere in the city you're studying, whether you want to work in retail, hospitality or temp in an office.
A lot of people opt for hospitality or retail as it entails shift work that's often at the weekend and in the evenings, which you can base around your studies. If you earn under £1042 a month on average, you also won't have to pay any income tax.
If you can, try and look for jobs within the university. This could be working at the student union behind the bar or even in halls of residence. You'll be close to your accommodation, and you know your employer will be flexible and understanding of your study commitments.
Alternatively, you can look for a work placement that complements your course. Just make sure it's not an unpaid internship!
Crowdfunding
Crowdfunding is an option to help you raise funds for either your tuition fees or ongoing living costs, and there are plenty of great crowdfunding platforms out there including Kickstarter or GoFundMe.
The key with crowdfunding however is to tell a story, as you want people to get behind your efforts. What is the reason for your studying? Are you the first person from your family to study at university? Or are you a lower-income student without a grant? Whatever your situation is, people will want to form a human and emotional connection with you to get behind your efforts.
With many crowdfunding platforms, you also need to provide an incentive for funders – so if you hit your targets, they will get something in return. If you're an art student, can you provide them with artwork for certain levels of funding?
For a successful crowdfunding campaign, there are many elements you'll need to get right including your story, wording, imagery and incentives.
Using Fundraising Websites like easyfundraising
Have you considered using a fundraising website to raise cash for university? At easyfundraising, we offer an easy option to help raise funds for a good cause with no cost to your supporters.
All you need to do is register your good cause on our website. You can create your own fundraising page with information about you, your cause, as well as videos and images. You can also set out a clear fundraising goal for people to get behind. Once you're all set up, your supporters simply need to choose your cause on our website or app (after they've signed up to easyfundraising) and shop online with our 7,500+ partner retailers. When they make a purchase, the retailer will use some of this cash to make a charitable donation to your cause.
It's simple, effective, and free for your supporters to get behind your fundraising efforts. Promotion is key. You can spread the word on social media – you'll find helpful tips and templates to do just that in our Tool Kit.
Saving and Budgeting Tips for Students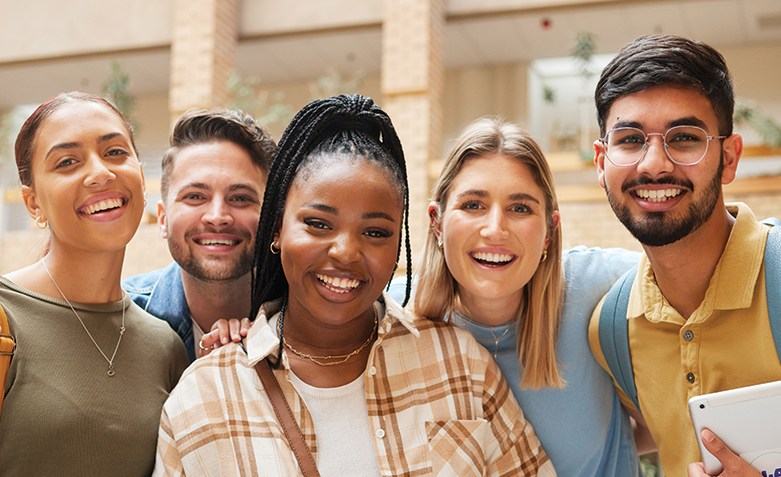 When you know you've got money coming in, but you've got plenty going out too, you need to budget and save where you can.
Budgeting your Expenses
You need to know what budget you're working with. The first step is to work out how much money you have coming in. Remember, your Maintenance Loan comes in three payments at the start of each term. That gives you a full term to use each payment – don't go big at the start of term! 
You need to calculate what your Maintenance Loan gives you weekly and monthly across the term. Then you can add in any other income streams you have – whether cash from your part-time job, money from parents or from any other fundraising efforts. Also, consider whether you get paid weekly or monthly from your job as this will affect your cashflow. 
You'll then need to look at your outgoings and break them down into essential and non-essential expenses. Essential will cover the following:
Rent
Groceries
Bills – mobile phone, gas and electricity, TV licence, student insurance etc
Travel
Course materials
Non-essential will be things like:
Nights out
Eating out
New clothes
Gym membership
Subscription services such as Netflix or Amazon Prime
Hobbies
Once you have all of this listed out, you'll need to break it down to a weekly budget by:
Working out your total income for a term.
Taking away your essential expenses for the same period.
Dividing the number you're left with by the number of weeks in a term.
It's better to calculate your budget per week rather than per month, so you don't go overboard at the start of the month and leave yourself short for the last couple of weeks.
Saving Money on Daily Expenses
Once you have your weekly budget, you'll want to look at ways to make it stretch as far as possible. Here are some tips to help you do it:
Look for second hand options: When it comes to essentials like textbooks and non-essentials like clothes, second-hand is always a great money-saving option. Can you buy your first-year textbooks from second-year students that are willing to sell? Unless there's a new edition out this year which your tutor says is essential, you'll be fine. Buying vintage clothes will not only help you in the style stakes with a unique piece, but it also helps the environment too. 
Get cheaper bills: With your household bills, you don't have to stick with the supplier that's already set up when you move in. By shopping around on gas, electricity and broadband, you can find a cheaper deal.
Switch bank accounts: If you switch to a new student bank account, you'll likely get a cash incentive for doing so.
Look for deals: Student nights out will always be cheaper, but you can look for other cheap deals in your area. Does the local pizza place do a two-for-one on a Tuesday night? Sounds like a great night for pizza! You'll also likely get cheap cinema tickets, retail discounts and other deals with your student card. And if you can't see a student discount advertised, you can always ask. It does no harm! 
Plan ahead: Yes, it's fun to be spontaneous and go out for food at the last minute, but it doesn't always help your budget. Try and set aside a weekly amount for things like eating out so you can plan ahead and budget accordingly.
Treat yourself now and then: When you're budgeting, if you treat yourself like a monk 24/7 it's likely you'll fall off the wagon and splurge big. Smaller treats every so often can help you avoid this.
Take out a set amount of cash: There's nothing harder than tracking your spending when you're just tapping your card for every payment. If you take a set amount of cash out at the start of each week, you can physically see your money dwindling, meaning you'll be much more careful when it comes to holding onto it.
Cut out non-essential expenses: Coffees, cigarettes and takeaways can all be daily money-draining monsters. Do you really need to grab a Starbucks before your lecture? Can you not buy yourself a thermos and make yourself some coffee before you leave the house? You'll save loads in the long run.
Making Higher Education More Affordable
When it comes to funding your time at university, you have options available to you. There's the Tuition Fees Loan and the Maintenance Loan as well as other potential government help. You can apply to the university for a scholarship, grant or bursary and you can put in the hard graft while you study with a part-time job.
But you also have some non-traditional ways to raise money such as easyfundraising. Remember, it's a simple way for your friends, family and supporters to help you fundraise without any extra cost to them.