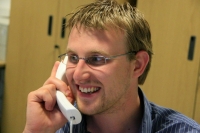 Some of our members have recently contacted us to tell us that they've been receiving blank pages when clicking out to retailers including Amazon, Tesco and LOVEFiLM. We 've investigated these problems and determined all users are running Kaspersky Internet Security and a particular part of the suite called Anti Banner.
I've made a quick screencast to help our members to resolve this issue and enable them to continue to raise donations for their cause:
The list of domains you need to add are below:
*.zanox.com/*
*.phd.co.uk/*
*.awin1.com/*
*.successfultogether.co.uk/*
*.linksynergy.com/*
*.tradedoubler.com/*
*.affiliatemarketing.co.uk/*
*.silvertap.com/*
*.ebay.com/*
*.affiliatefuture.com/*
*.omguk.com/*
*.webgains.com/*
*.anrdoezrs.net/*
*.dpbolvw.net/*
*.jdoqocy.com/*
*.kqzyfj.com/*
*.s2d6.com/*
*.tkqlhce.com/*
*.at/*
If you have any further problems please fill in a comment below or use our contact us page.