Each week we recognise 'Fundraising Heroes' giving them the spotlight to highlight the incredible difference causes and charities across the UK make every day.
Ashington CFC under 11's is an enthusiastic Northumberland-based junior football team. Ashington has a huge footballing legacy for young players to aspire to – being the home town of 1966 World Cup winners Bobby and Jackie Charlton.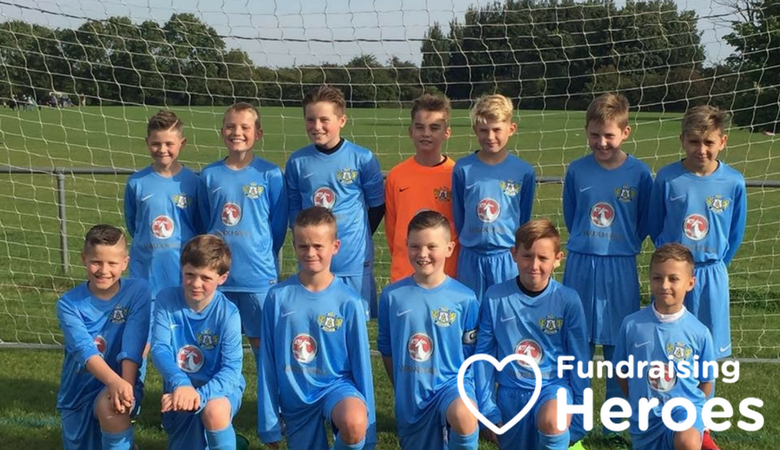 The wider club was formed in 2000 from the amalgamation of two existing local teams. Today, they have over 250 children and young adults playing in teams from under 7 to under 18. Ashington CFC offers a supportive environment for both boys and girls of all ages, providing them not only with first-rate football coaching but also emphasising the importance of developing essential life skills. Young adults are given the opportunity to progress into refereeing and coaching careers via full and part funded qualifications through the Northumberland FA.
Fundraising is essential to keep the Under 11's team well equipped with team wear, training kit and equipment. They play in a competitive Sunday league and train hard twice a week. The team also travels to a tournament each May in Yorkshire and funds raised help to assist with this cost.
They run a range of fundraising activities, including packing bags at a local store, and a planned bucket collection later in the year at a Newcastle United home game. The team has a solid and dedicated fundraising network – comprised not just of parents and staff but members of their wider families too.  Since deciding to team up with easyfundraising, the club has raised over £9000, simply by encouraging their supporters to do all of their online shopping through the site.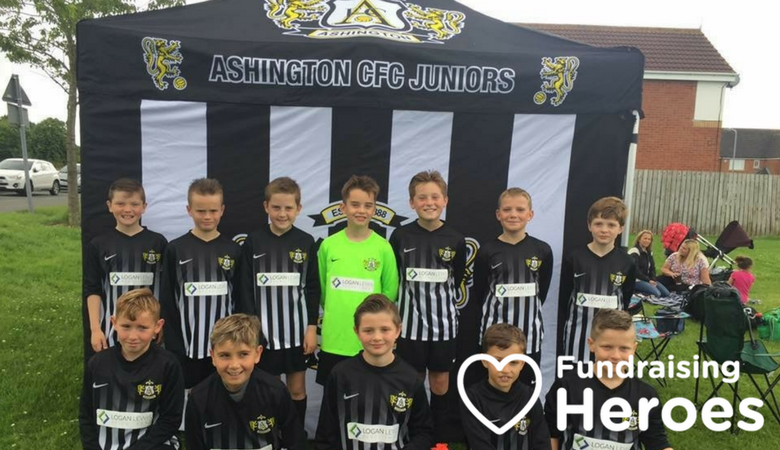 The club has a Facebook page where it regularly reminds parents to shop via easyfundraising, and they make sure to fill new parents in about the huge benefits of signing up. Team Treasurer Joanne Scott comments:
"People often comment on how well turned out our team is and funds raised through easyfundraising have helped to purchase training kit and winter coats. easyfundraising have been a valuable source of fundraising for our team and we are very grateful!"
Ashington CFC finds that Christmas is a particularly good time of year to raise funds, and last year they raised an incredible £691 during the festive season, which they put towards training kits for the boys plus a smart new gazebo printed with the club's logo and colours. They recognise the huge potential of raising with easyfundraising, that parents can raise money by buying everything from sports kit to insurance to holidays. This year, they are hoping to raise even more during the run-up to Christmas.
Why not sign up with easyfundraising today, and help this brilliant team to generate even more free donations to help their young footballers be the best that they can be.
Has your cause been using easyfundraising to make a difference? Become a Fundraising Hero and tell us your story here and we will feature you to help you grow your supporter network.