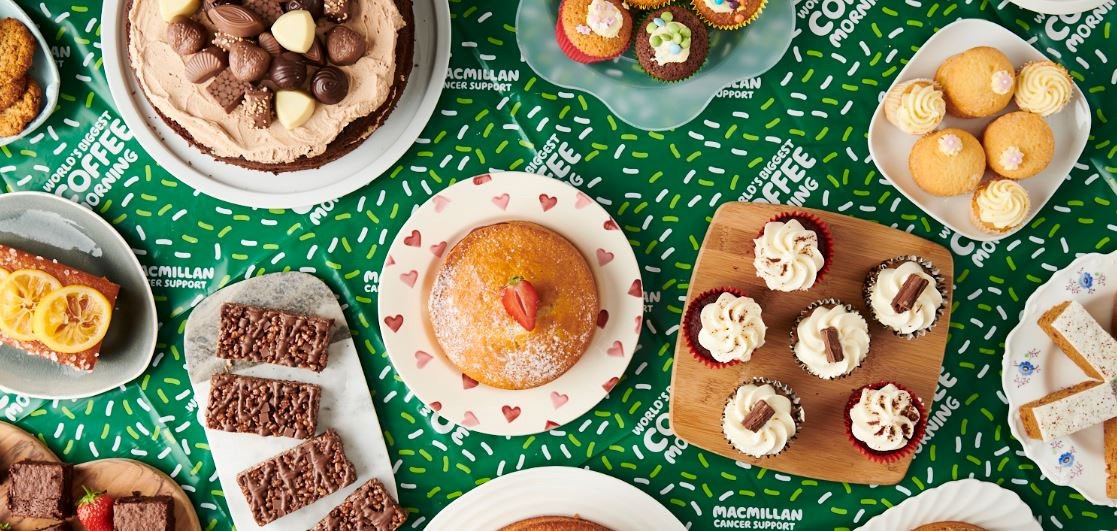 Macmillan coffee morning will be taking place on Friday 27th September. This will see people all over the UK hosting their own coffee mornings to raise donations for Macmillan Cancer Support. If you're in work, you may not be able to host or attend a coffee morning yourself, but there are a few different ways you can raise donations for Macmillan in the office. Here are a few alternative Macmillan coffee morning ideas that you might like to consider!
1 – Host a raffle
In the lead up to the 27th, you could ask your co-workers to donate prizes for an office-wide raffle. Buy a book of raffle tickets and sell them at a set price – £1 a strip is reasonable. Then, on the 27th draw tickets and announce winners. It's generally best to sell tickets for a week or two in the lead up to the draw. This gives people time to bring in change to join in.
2 – Hold a fancy-dress competition
This, of course, will depend on your office's policy concerning uniform, so it's a good idea to run the idea past HR before you get started. But a fancy-dress competition could prove to be a fun way to raise donations. Set a theme and invite everyone to get involved. Everyone should contribute a set sum of money (again, £1 would be reasonable) to join in and a winner can be announced on the day.
3 – Dress down day
If your office does have a strict dress code and fancy-dress won't be approved, you may be able to negotiate a dress down day. Staff members could contribute to be able to wear more casual clothes for the day rather than their standard office uniform.
4 – Play "guess the baby"
Ask everyone in the team to send in a picture of themselves as a baby. You can then print them off and display them without names attached. Your colleagues can then pay a set fee to guess who's who.
5 – Continuing to raise using easyfundraising
If you want to move beyond one-off coffee morning fundraising events and continue to raise donations for Macmillan throughout the rest of the year by using easyfundraising. 4,000 shops and sites will donate to Macmillan for free when you use easyfundraising to shop with them. All you have to do is sign up to choose Macmillan as your chosen cause. Then, when you're going to shop online, find the retailer you want to shop with on the easyfundraising website or App. Continue to shop as normal and the retailer will donate to Macmillan when you make a purchase – at no extra cost to you!
Register to support Macmillan here. 
Find more workplace fundraising ideas here.