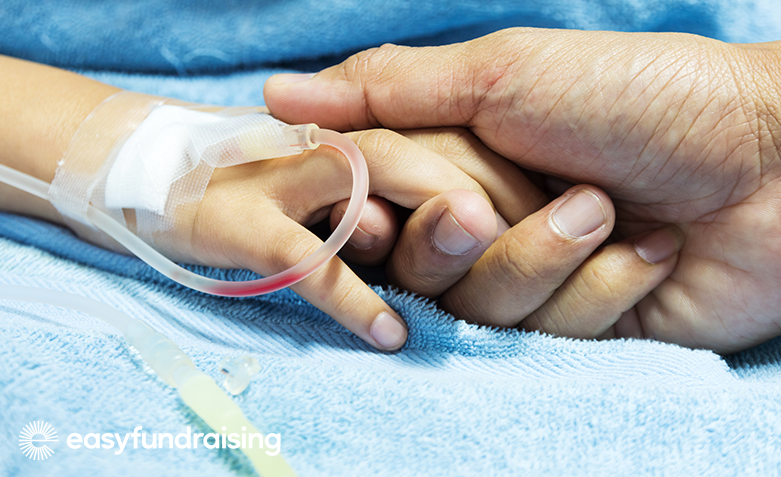 Every September, Blood Cancer Awareness Month raises awareness and understanding of blood cancers.
Spreading the word about blood cancer is important because each year more than one million people are diagnosed with blood cancer and around 700,000 people die from the disease. In the UK, more than 40,000 people are diagnosed with a type of blood cancer each year, and over 250,000 people are currently living with blood cancer.
Blood cancer comes in more than 100 different forms, including leukaemia, lymphoma, myeloma and MDS. Despite this, more than half of people in the UK are unable to name one symptom.
You can share your support during Blood Cancer Awareness Month by sharing your blood cancer story on social media using the hashtags #ThisIsBloodCancer and #BCAM2021, and you can also raise important funds for blood cancer charities in the UK using easyfundraising.
Fight blood cancer with easyfundraising
easyfundraising is the biggest charity shopping fundraising site in the UK and has helped over 2.1 million people raise over £42 million for good causes by turning people's everyday online shopping into free donations. In the UK, there are several blood cancer causes that use easyfundraising to raise important funds.
Blood Bikes Scotland is a charity run under the National Association of Blood Bikes (NABB). Operating 17 specially adapted, hi-visibility vehicles, the Blood Bikes Scotland team's volunteers provide a free urgent courier service to NHS hospitals and trusts outside of normal office hours when the NHS would rely on expensive taxis or couriers. By delivering blood samples, specimens, medical equipment, donor baby milk, medication and more, Blood Bikes Scotland has saved the NHS hundreds of thousands of pounds.
Formally known as Leukaemia and Lymphoma Research, Blood Cancer UK is a local fundraising group that raises vital funds into hopefully one day finding a cure for blood cancers.
Pet Blood Bank is a UK charity with welfare at its heart. It helps vets save lives by providing a blood bank service for pets, just like the one we have as humans.
Midland Freewheelers is a registered charity that provides a voluntary delivery service to the NHS by delivering blood samples, medication, documents and breast milk to premature babies by motorbike. The charity is now also looking to provide a service to deliver blood to Midlands Air Ambulance seven days a week. To achieve this, it needs a 4×4 vehicle which will allow the team to continue its service through the winter.
Without these good causes, there would be so much less support for blood cancer. However, they can't function without the donations they receive.
easyfundraising is a great way to support these important causes, and even better – it takes very little effort! We take your online shopping and turn it into invaluable support for your favourite cause. All you have to do is start your online shopping at easyfundraising, then shop as normal. And just like that, our retail partners will accompany your purchase with a small donation to say, "thank you".
Are you involved with a blood cancer cause? We're always on the lookout for new causes and charities to help raise important funds.