This giveaway is now closed. The winning entry came from Duncan Mitchell who supports Fife Employment Access Trust. He said, "I would pass this prize onto one of our service users who today handed in a donation of £40 to our work. Wendy is not working at the moment and has been saving up for some time to make a donation to us – a huge, huge gesture and she is very deserving of some pampering as a reward."
Well done Duncan and congratulations to Wendy.
————————

We all lead such busy lives these days and sometimes you need to take some time out and just relax.
QVC make pampering yourself really easy with a huge range health and beauty products from all the leading brands. And as they pride themselves on offering the best prices too, you needn't feel too guilty about spoiling yourself either.
Win Elemis Products Worth Over £250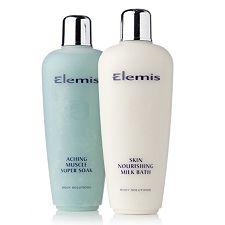 QVC have given us a lovely selection of Elemis products worth over £250 to give away to one lucky easyfundraiser. Just look at what's on offer:
Elemis Skin Nourishing Milk Bath & Aching Muscle Super Soak Set
Elemis 6 Piece Shower Favourites Home & Away Collection
Elemis 3 Piece Detox Collection.
Elemis Skin Nourishing Milk Bath Anniversary Edition 500ml.
If you'd like to win all of this, here's what to do:
1. Go to the QVC site and have a look at the prizes – click here to visit QVC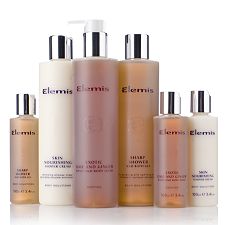 2. Come back here to the blog and tell us why you would like to win them.
You have until May 16th to enter and the winner will be notified by email. Good luck!
Daily Special Offer From QVC
Every day from 12am QVC offer one item at an incredibly low price – for 24 hours only. Check out today's deal to see how much you can save!