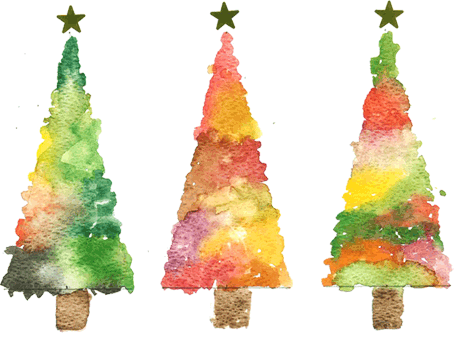 Schools are increasingly in need of funding and a quick and simple way to get money together for supplies, equipment, trips and anything else that students need is to organise fundraising events and activities. Christmas is one of the best times of year to fundraise, as people tend to be in better spirits and are more likely to be generous. Bear in mind, however, that Christmas can also be an expensive time of year for parents of school-aged children. Rather than simply asking for money, why not use a few different ideas to put on a fundraising activity that's fun for the kids and benefits the parents too?
Fundraising Cards
School fundraising Christmas cards are a great way to raise funds, they are fun for kids to make and most parents will be buying Christmas cards to send out to friends and family at this time of year anyway. Many would much prefer to send out personalised cards with their kids' artwork on than store-bought cards – especially if they know that profits from these cards are going to the school and benefitting their own child!
Getting Started
You will need to get a few supplies together for your Christmas cards. The base materials will be card and envelopes, you will then need to get together other materials the kids might want to use to decorate. This could include crayons and pencil crayons, felt tips, glitter, or even more creative materials like cotton wool for Santa's beard or snow.
Creating Multiple Prints
Of course, it can take kids a while to create each individual card and they may grow bored after making one or two. If you want your Christmas card fundraiser to be a success, you'll need to be able to give parents the option of buying a full set of cards that they can send out. So, you'll need to make prints.
Most schools have scanners and printers or photocopying machines. Make use of these! Replicate the kids' cards and put them together into packs of 5, 10, or more. Copies generally make the them less messy, as there won't be loose glitter either! It's a good idea to get orders in before making multiple prints. Create one version of each child's card and see how many each parent wants.
Collecting Funds
Send each kid home with a copy of their card so their parents can have a look at it and decide if they want some prints. You should also send a letter explaining what funds from the cards will go towards. This will show that money is going to a good cause and can motivate more reluctant ones to get involved.
Include a price list for packs of cards of different quantities, with an explanation of how parents can place their orders, as well as an order form that can be filled in. You could also give parents the option of doing bank transfers, using Paypal, or paying by cash. If the only payment method is cash, you may find that many parents keep forgetting to withdraw and never get around to placing their order.
As you can see, Christmas cards are one of the best School fundraising ideas at this time of year! They're fun for the kids, they're practical and useful for parents, and most parents will place at least a small order. If you're looking for another way to raise without having to ask parents for any money at all, make sure your school is registered with easyfundraising! 4,000 shops and sites will donate to your school every time parents shop with them. Most parents will be buying gifts, decorations, food and more in the lead up to Christmas and could raise a FREE donation for your school with every item they buy!
Register your school and start raising donations here: https://www.easyfundraising.org.uk/register-your-good-cause