Black Friday is less than a month away, and many leading retailers are already gearing up to slash prices on everything from top tech to toys. This year, most are offering online sales as well as the more traditional in-store events – so if hunting for deals on a heaving high street is not for you, you'll be able to bag a bargain from the comfort of your sofa. Black Friday Weekend is the UK's busiest shopping weekend by far (last year, the tills rang out to the tune of an enormous £1.4billion!) – so it's also the perfect time to raise some big seasonal donations for your good cause.

When is Black Friday?
This year, Black Friday falls on 23rd November, followed by the online-only event Cyber Monday on the 26th, with Black Friday Weekend sales continuing between the two events.
Pre-Sales
Be aware that some popular retailers (most notably Amazon) typically start to lower their prices on selected items weeks ahead of their official Black Friday events – meaning that the window of opportunity to snap up some impressive savings and raise donations for your good cause is a lot longer than you might think.
Prepping for Black Friday
Do bear in mind that, while there are lots of genuinely good deals on offer over this period, there are others which fall into the 'hype' category. Before you shop, make a list of things that you need/want, noting down their current retail price so you can be confident that you really are making a sizable saving. Plus, stay ahead of the game by following all your favourite stores on social media.
What should I buy?
Historically, tech is probably the biggest draw over Black Friday Weekend – so if you're in the market for new, tablet, laptop or games console, you could make a substantial saving on the model you're interested in. Most leading mobile phone providers also throw their hats into the ring, offering some super deals on smartphones (both contract and sim-only). So, if you've been weighing up the purchasing an iPhone XS or Samsung Galaxy A9, Black Friday could be the perfect time to take the plunge. Similarly, you could find some great discounts on games consoles – last year a number of retailers offered tempting deals on PlayStation VR & PS4, Xbox One S and Nintendo Switch bundles – ideal if you're looking for a Christmas gift present for a techie teen. In addition, look out for big discounts on 4K TVs – perfect to impress your Christmas guests!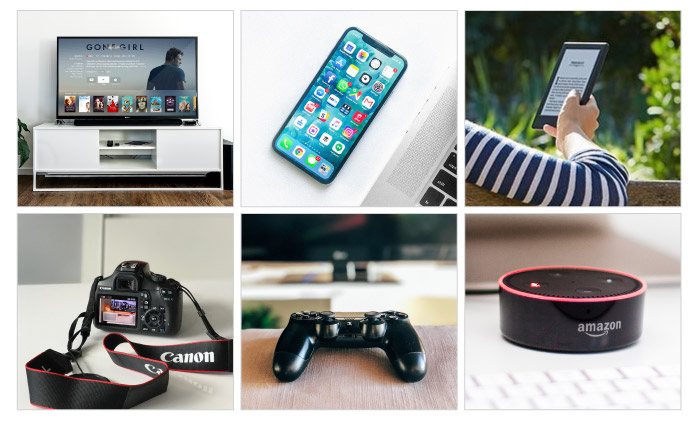 Amazon
Amazon leads the way when it comes to Black Friday steals, albeit that it tends to reserve the largest savings for its own products. So, if you're in the market for an Echo, Dot, Fire or Kindle, you could make a huge saving. It's advisable to sign up for the 30-day Amazon Prime free trial, as this will allow you to access the best 'lightning sales' 30 minutes before non-Prime members, and you will also get everything you order delivered for free!

The Best of the Rest
Toys & Games: If you've got little ones to buy for this Christmas, make a bee-line for Argos. They set the bar pretty high last year, featuring some very decent discounts on some of the most popular brands.
Fashion: For the last 3 years, ASOS has offered a very tempting 20% off sitewide plus savings of up to 70% on selected ranges, so if you're planning a winter wardrobe refresh it's definitely one to keep your eye on. Gap also normally discounts across the board.
Beauty: Boots has form for heavily discounting some of their most popular beauty ranges over Black Friday weekend – including their iconic No.7 brand as well as festive favourite Soap & Glory.
Department Stores: House of Fraser usually runs an up-to-(at least) 50%-off sale (both instore and online), while Selfridges tends to offer a more modest 20% discount storewide. John Lewis & Partners is a very proactive price-matcher, meaning that if you're quick you could snap up some enviable savings.
Supermarkets: Tesco is a trailblazer among the supermarkets, and if recent years are anything to go by, they'll be offering some significant reductions on electronics and video games in particular. Sainsbury's normally focuses on in-store only promotions, while Asda promotes discounts on more non-conventional products including fuel.
The most successful Black Friday Weekend shoppers are those that plan ahead. Take a little time to prep, and you could bag some really super bargains, tick off all the gifts on your Christmas shopping list – and raise some big donations for the good cause closest to your heart.