Each week we recognise 'Fundraising Heroes' giving them the spotlight to highlight the incredible difference causes and charities across the UK make every day.
Fosterline, is the only free, independent, confidential and impartial advice and support service for all prospective and current foster carers in England.
The Fosterline advisors support service users by telephone and email on a broad range of issues experienced to alleviate the stress and pressures of daily fostering. Fosterline's support is seen to aid retention, as well as encourage the recruitment of foster carers through their One More Home campaign. This vital service increases foster carers' access to support when they need it. In 2014, the Fosterline Foundation was set up to raise funds to improve the long-term sustainability of the Fosterline service.
This year alone, approximately 69,000 plus children from across the UK will enter foster care. Foster carers strive to provide a safe and stable home environment to allow the children and young people within their care to improve their outcomes with love, understanding, compassion and support.
Fostering is an amazingly selfless undertaking, but it can be highly stressful. Knowing that there is an impartial and empathetic source of support just a phone call or email away is invaluable both to those who are already fostering, and those who are considering doing so. One foster carer sums up the value of the service in a nutshell, by saying:
If it hadn't been for Fosterline, I don't know how I'd have coped."
In the last year alone, The Fosterline helpline has provided advice and guidance to more than 80,000 current and prospective foster carers. When you consider that it costs around £200,000 per year to run, it's clear to see just how important fundraising is to Fosterline.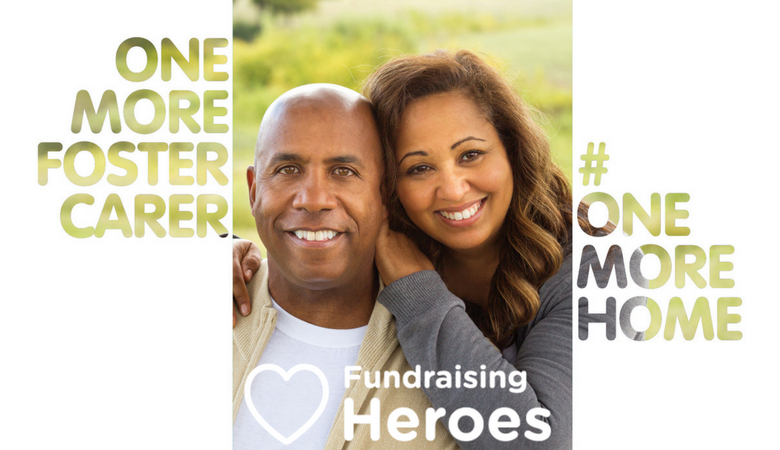 Fosterline has now teamed up with easyfundraising to raise even more funds to support the sustainability of this essential service for foster carers and prospective foster carers. So far, they've raised more than £350. Fosterline use their social media presence to remind their supporters to shop through easyfundraising for everything they buy online. They also reach out to people on their fostering community database to encourage them to raise funds, particularly during key shopping times during the year such as the back-to-school period.
The Fosterline Foundation says:
All the money raised for the Fosterline Foundation goes towards providing vital support for the fostering community, which makes it a great cause to raise funds for the easyfundraising way!"
Register with easyfundrasing today to help the Fosterline Foundation continue their worthwhile work.
Has your cause been using easyfundraising to make a difference? Become a Fundraising Hero and tell us your story here and we will feature you to help you grow your supporter network.