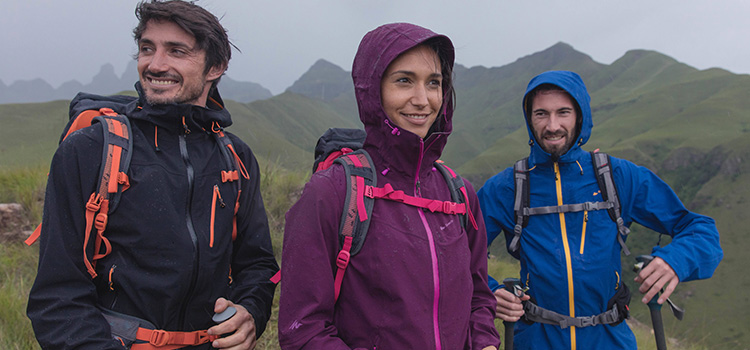 Volunteering is something that appeals to many of us. Who wouldn't want to take a more hands-on approach to helping out a good cause they're invested in? But the majority of us tend to lead pretty busy lives with full schedules, so struggle to find the time to take part in regular volunteering positions or experiences. This can be frustrating and it's not all too surprising that there has been increased demand for alternatives to volunteering positions that require the commitment of full days or evenings on a weekly basis. This is where volunteering holidays come into play. Volunteering holidays give you the opportunity to step out of the routine of your day to day life and make a lasting difference to a cause you support. Chances are you've heard of people volunteering abroad – helping endangered animals, teaching children, or helping to build some sort of fixture that will benefit an underprivileged group. But you don't necessarily have to go far afield to make a difference. If you don't have the time to go overseas, or if you'd rather stay a little closer to home, there are plenty of options in the UK too!
Working Holidays with the National Trust
The National Trust is a charity that looks after notable places throughout England, Wales and Northern Ireland. These spaces include coastlines, forests, beaches, archaeological remains, historic houses, pubs and more. They work to restore, protect and open up these spaces for everyone. This of course, takes a lot of work – but you can help out with it! The National Trust offer a variety of over 170 "working holidays" where you can contribute towards gardening, farming, construction, surveying, photography and various other areas of work. They offer something for everyone, with options for families, 16-18 year olds and adults. You can go for a weekend break, take a week long adventure, or combine multiple trips, so there will be something to fit your time frame too! Remember to use easyfundraising if you book through easyfundraising – they will give a donation to your chosen cause, meaning you can help even more people with your working holiday at no extra cost to yourself!
Conservation and Discovery with Trees for Life
Trees for life focus on restoring the Caledonian Forest and all its species of flora and fauna. This is one of the most important forest eco systems in the UK, but its currently severely fragmented, making this a perfect volunteering holidays UK experience. They hold conservation days, conservation weeks and forest discovery weeks, so you can spend anywhere between one and seven days learning, connecting and helping to restore Scotland's stunning highlands! Activities include tree planting, surveying natural regeneration, collecting seeds and berries and working in the tree nursery.
Over 500 opportunities with the RSPB
As Europe's largest wildlife conservation charity, the Royal Society for the Protection of Birds (or "RSPB") offer residential volunteering opportunities appropriate for any age or skill set in over 40 different locations across the UK. Activities vary from surveying birds and monitoring bumble bees to more official or ongoing roles in event management, assisting in coffee shops, or even just committing to topping up bird feeders.
Volunteering opportunities are updated daily here, so it's worth checking in regularly to see whether there's anything available that catches your interest!
Waterway Restoration with the WRG
When you think of canals, you might think of a pleasure holiday. But they make for a great volunteer holiday too! Britain's waterways are a vast industrial heritage site, create habitats for a variety of native species and an eco-friendly transport system all rolled into one! So, it's important that we preserve them and restore derelict waterways that aren't currently being used. The Waterway Recovery Group offer weekend getaways where you can learn traditional skills like bricklaying, stonework, piling, concreting, and how to use machinery such as excavators and dumpers. If you are over 18, you can really help to restore the 2500 miles of unused waterways out there!
Beach Cleaning with the Marine Conservation Society
Where better to spend a volunteering holiday than beside the sea? Marine pollution is becoming an increasingly concerning problem across the world and you can help to keep Britain's beaches clean by taking part in beach cleaning activities and surveys with the Marine Conservation Society. This is a great family activity if you have little ones who want to make a difference too!
Covering the Costs
If you take a look into any of these opportunities, you'll see that volunteering through registered organisations isn't always free. The good news is that you can cover the costs by registering your cause with easyfundraising. Once you've registered, people can sign up to support you and every time they use easyfundraising to shop online, you'll receive a donation. With over 3,600 retailers on board, donations can mount up pretty quickly, meaning you can volunteer and make a difference at no cost to yourself or the people supporting you!
You can find alternative means of fundraising for your volunteering holiday here: https://www.easyfundraising.org.uk/blog/how-to-fundraise-to-volunteer-abroad/