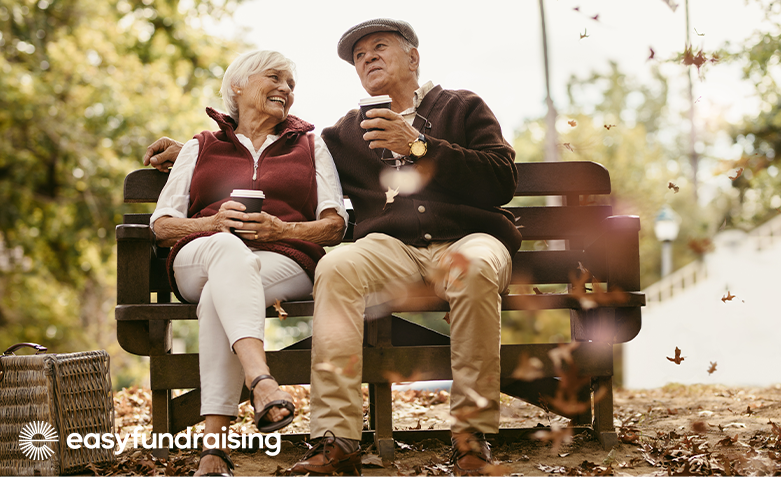 Organised by Alzheimer's Disease International, World Alzheimer's Month takes place every September with a mission to raise awareness and challenge the stigma around Alzheimer's disease as well as other forms of dementia.
This year's theme is 'Know Dementia, Know Alzheimer's' and is focussed on the diagnosis and warning signs, in particular post-diagnosis support, as well as the continued effect of COVID-19 on people with dementia all over the world.
Support for people living with dementia and their families is critically important and, following recent developments and potential breakthroughs in the areas of treatment and support, the campaign will aim to highlight this.
World Alzheimer's Day
Also taking place during World Alzheimer's Month is World Alzheimer's Day, on 21 September, which sees good causes around the world host a wide range of online and in-person fundraising events and activities aimed at raising awareness and supporting those in their community that are affected by Alzheimer's disease or other types of dementia.
Facts & figures
Dementia is a term used to describe the different brain disorders that affect memory, thinking, behaviour and emotion.
There is currently no cure for dementia, but a range of support is available for people with dementia, as well as their carers.
Alzheimer's disease is the most common cause of dementia. But there are many other causes, including vascular disease, dementia with Lewy bodies and fronto-temporal dementia.
The global cost of dementia is US$1.3 Trillion.
There are over 55 million people living with dementia around the world. This number is predicted to rise to 139 million by 2050, with the greatest increases in low- and middle-income countries.
Up to three quarters of those with dementia have not been diagnosed.
Know the signs
The symptoms of dementia vary from person to person, but the most common signs are memory loss and a reduction in practical abilities which, in turn, can lead to withdrawal from work or social activities.
Other warning signs include communication problems, decreased judgement, misplacing things, mood or behavioural changes, and trouble with vision or spatial awareness.
If you are experiencing any of these symptoms or are concerned about a friend or relative, visit your doctor and discuss your concerns.
Get involved
There are so many ways to get involved with World Alzheimer's Month, whether you help raise awareness on social media or support fundraising events. You can even support the fight against Alzheimer's and dementia simply by doing your normal online shopping through easyfundraising.
Raise funds with easyfundraising
easyfundraising is the UK's biggest charity shopping fundraising site and has helped over 2.1 million people raise over £42 million for good causes by turning people's everyday online shopping into free donations. In the UK, there are several Alzheimer's and dementia causes using easyfundraising to raise money to support their activities.
Alzheimer's Scotland is Scotland's leading specialist dementia charity and works to improve the lives of those affected by dementia, providing information, support and a network of services and more than 60 support groups around Scotland. The charity also campaigns to improve public policies and services for people with dementia and their carers.
Alzheimer's Society is the UK's leading support and research charity for people with dementia, their families and carers, providing information and support to people with any form of dementia and their carers. It does this through its publications, National Dementia Helpline, website, and more than 2,000 local services. The charity also campaigns for a better quality of life for people with dementia and a greater understanding of the disease. On top of this, it funds an innovative programme of medical and social research into the cause, cure and prevention of dementia and the care people receive.
Without these good causes, there would be so much less support for people with Alzheimer's and dementia, but they can't function without the donations they receive.
Luckily, easyfundraising is a great way to donate with no extra effort! We take your online shopping and turn it into invaluable support for your favourite cause. All you have to do is start your online shopping first at easyfundraising, then shop as normal. And just like that, our retail partners will accompany your purchase with a small donation to say "thank you".
Are you involved with an Alzheimer's or dementia group? We're always on the lookout for new causes and charities to help raise important funds.