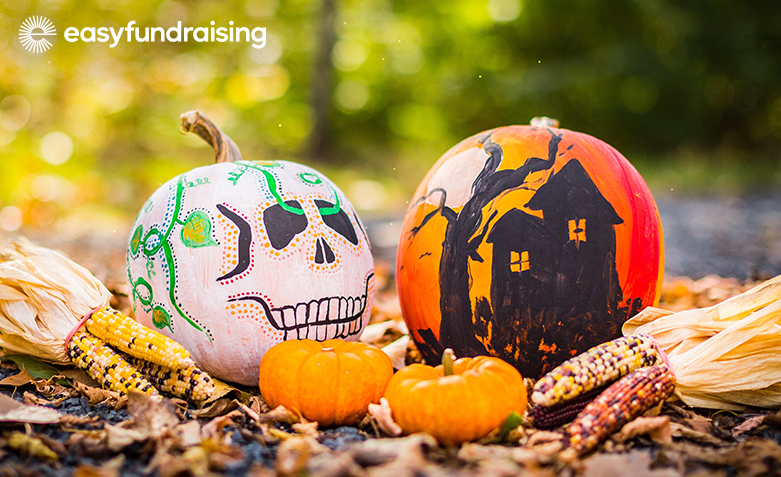 The clocks are going back soon, the nights are getting colder and longer, and – is that a full moon we can see? It's October, and Halloween has certainly crept up on us. With our list of generous retailers donating at this spooky time, you may want to think about pumpkin-spicing more than just your latte this autumn.
Tu at Sainsbury's – for the little monsters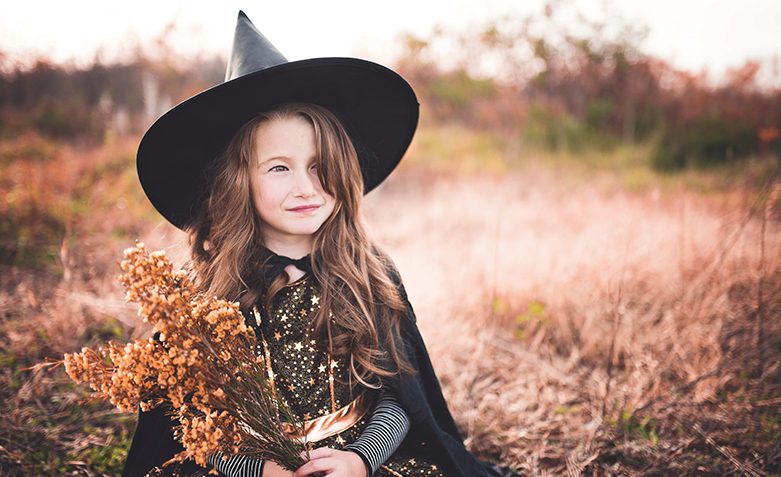 What with Halloween parties, nursery dress-up days, trick or treating and, of course, just everyday around-the-house dress up, a scary costume is always a must-have for this spooky season. Donating up to £6 per shop, Tu at Sainsbury's is offering generous contributions when you shop with them via easyfundraising.
Tu offer a wide range of styles, from full costumes to themed items to fit everyone right from new-borns to teenagers (and beyond if that's your thing). Their Halloween collection also includes themed nightwear and accessories if you fancy a more subtle spook. So, whether you have a cute little baby pumpkin on your hands, or a rather over-enthusiastic toddler zombie, Tu is making sure every little horror is Halloween-ready to let out some almighty boos.
Ocado – Trick or Sweet?
Avoid that awkward hiding-behind-the-sofa-because-you-haven't-got-any-sweets-in-for-the-trick-or-treaters debacle this year. With Ocado's brilliant selection of themed Halloween goodies, all the kids in the neighbourhood can leave with full buckets.
Ocado will handsomely contribute up to a £3.50 donation with purchases completed through easyfundraising. Offering a great range of scary snacks including oozing eyeball cheesecakes, gooey zombie eggs and bumper bags of sweeties, you can say 'treat!' with confidence when the kids come knocking.
Because nobody really knows what 'tricks' these little devils have up their sleeves…
Baker Ross – for your decor-AHHH-tions!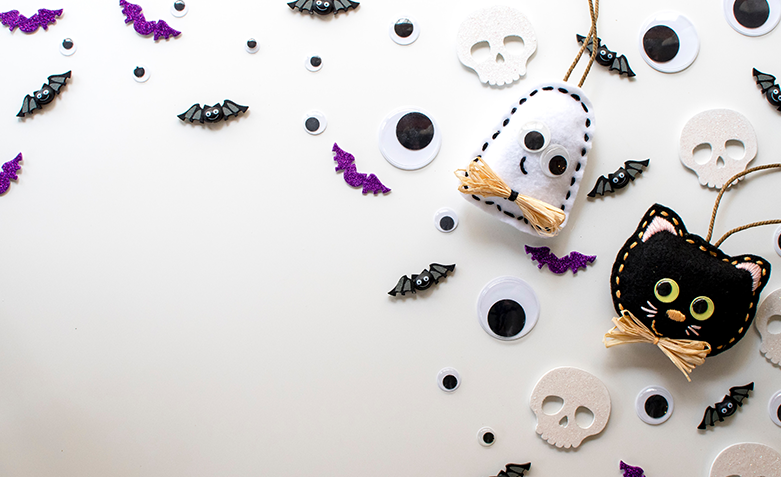 Make your house the most haunted on the street with some fearsome decorations this Halloween.
Offering a 0.65% donation to your chosen cause, Baker Ross is the one-stop shop for all bits crafty and decorative – but make sure to shop through the easyfundraising site to get the donations to your cause.
Whether you're throwing a spine-chilling soiree or want some crafts to keep the little ones occupied, Baker Ross has everything you need from pumpkin crafts, Halloween wreath-making kits, and home decorations. The handy Halloween section on their website is packed full of goodies to make sure your home is kitted out in true Halloween style. Create some ghostly windchimes, try your hand at some DIY masks, or simply stock up for some Halloween-inspired party-bag fillers as a unique twist for the trick-or-treaters.
Asda – I Scream, You Scream, We All Scream for…Pumpkins?
Nothing says 'we're in the Halloween mood' quite like a Jack O'Lantern glowing eerily outside your front door.
With Asda having won the supermarket 'best-looking pumpkins' and 'best-carving pumpkins' titles -(yes, these accolades do exist) – you might want to get your festive squash soon. With voluptuous pumpkins ripe for the carving at great prices, you might want to grab two or three (well, you might want to try your hand at different designs).
Asda are currently offering up to £2.50 in donations. Shop via the app or the easyfundraising page to donate to your cause, and maybe throw in a carving knife and stencil sets while you're there – experience tells us pumpkin-carving is a lot trickier than it seems!
Smiffys – Because why should kids have all the fun?
Let's be honest – Halloween dress-up is not just for the little ones. Should we wish to be zombies covered in fake blood this year, then we shall.
Smiffys offers a vast wardrobe of quality costumes for adults, and near enough every style is there for the choosing. No matter the theme, you can guarantee you will find something to wear. So, whether you want to be Halloween party ready, get into character for your little ones' party, or just if you fancy donning a vampire costume purely for the sake of it – (who are we to judge?) – make sure you shop via the easyfundraising app or website to log your cause and take advantage of Smiffys generous 3.50% donation.