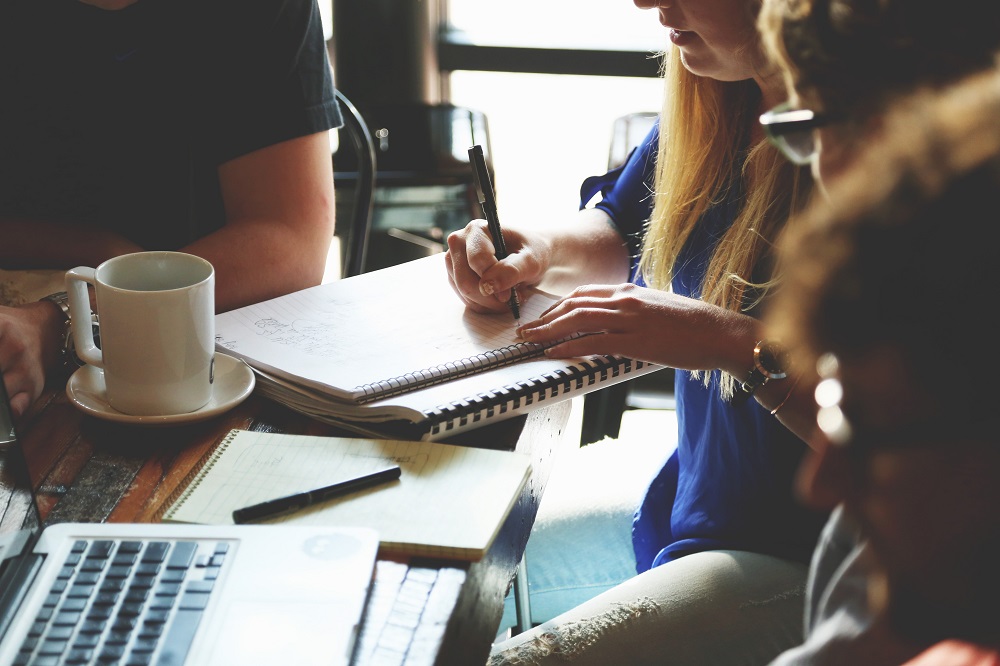 When it comes to running an organisation, it goes without saying that you need money, and when you're running an organisation that's not for profit, this can sometimes prove difficult. This is the case for many charities that aren't running to make money. But how do you make money in a non-profit environment?
Well, the life blood of any charity or organisation that's not for profit, is the ability to generate money through fundraising, which is pivotal to ensuring you can achieve your goals. Although fundraising may seem like an easy thing to do, it can sometimes prove more difficult than first imagined, which is why you need a clear set of ideas and processes to follow, in order to optimise your fundraising chances.
This is why we've pulled together this handy guide on how to fundraise for a non-profit organisation.
1. Get your Case Statement right
2. Implement some target marketing
3. Make sure you plan regular fund appeals and benefits
4. Reach out to foundations
5. Implement the best online fundraising practices
1. The Case Statement
First things first; you need to get your case statement spot on. But what is a case statement?
Well, in short, it's a document/statement that lets donors know where their donations are going and why they'll make a difference. It also helps build the base for any flyers or leaflets you make and give you a clear and concise outlook on what you're doing. In short it's your pitch to get donations, so it needs to be to the point and not muddled in any way.
Here's what to think about to make sure it's the best it can be.
1. Why are you in business?
2. What problem are you trying to resolve?
3. What sort of outcome do you anticipate from your charity? (Make these clear and not vague to show you know what you plan on achieving)
4. How are you different from other non-profit organisations?
5. What will you methods be?
6. Has the organisation already achieved any major accomplishments and what are they?
7. What's the organisation's history?
8. What's your philosophy?
It's important to try and get as many of these points across to those you're trying to get donations from as clearly as possible. However it's important to remember this is a statement therefore it shouldn't be a massive 10 page document or a brief set of bullet points.  Try and keep to a maximum of two pages.
Also, try to implement facts and figures where you can to truly get your point across, and to give your statement an extra dimension; try and tailor it towards those you're aiming to target specifically.
2. Target Marketing
When it comes to attracting donors, you have to attract people just like any other company in the world; through marketing. But whereas large scale international companies can spend a fortune on marketing and reach as many people as possible, when it comes to a non-profit, the best way to approach this is through target marketing.
The best way to think of target marketing is as a dart board. In the centre is the bull's-eye, which is where your key donors sit, this is where you want to aim your limited marketing resources, in order to maximise the return opportunities. The best way to identify these people is to look at those who've given to you in the past and those who've donated to a similar cause or charity, this way you can slowly build up a wealth of donors.
When first starting off, it's important to begin with the three F's; friends, family and fanatics. Of course friends and family will help you out, so it's the fanatics you need to think about. These are the people who have the same interests as you when it comes to your non-profit, and see the benefit in what you're doing – it's of vital importance to identify who these people are.
When you're first starting out it's important to remember that bank funds, philanthropic and grant funds aren't interested in start-ups; meaning you'll have to wait until you're more established before targeting these types of donors.
3. Fund Appeals and Benefits
A great way to ensure you continue to raise money for your organisation is to run regular fund appeals over the course of the year. You can do this by sending out postal letters asking for donations; but ensure you highlight the good work the organisation has been doing, putting an emphasis on those it's helped. Alongside this re-inform people of the aims and goals of the organisation, to try and encourage people to donate.
Obviously for a postal campaign, this will cost money, so it's important to re-target those that have donated before or have expressed an interest in donating. You can do this by gaining an address, postal and email when campaigning for donors in the first instance, so you can specifically target people rather than metaphorically throwing money away.
Getting an email address is just as important as getting a postal address, due to its increasing popularity as a method of campaigning. It's also very low cost and can be done without much effort from a computer; it also allows people to read it on the move.
Another method would be to try a phonathon. But make sure you target the same people as 'blind' calling could gain a negative reaction. If you do opt for this, then hire a professional to assist with creating a script to give you the best chance of soliciting donations.
Also make sure you split these up throughout the year as you don't want to bombard potential donors with emails and letters.
Finally, in order to reach more people and get potential donors you've not met involved, hold benefits as often as you can. Even non-profit organisations can hold successful fundraising benefits regularly, whether it's a sports tournament, an auction, a bake sale or a community event, the possibilities are practically endless. You'll be surprised at how many people are open to offering a helping hand, and although many of the events may be on a smaller scale, such as a jumble sale, they can still help make small and regular amounts of cash – just remember to get the marketing right with flyers, posters and online.
4. Foundations and Grants
There are a huge abundance of charitable foundations that provide funds and great resources for non-profits; but how do you get access to these?
It's pretty much the same as you approach individuals, so it's important to know what you're looking for and what foundations would be interested in what you're doing. Therefore you should employ some research beforehand to find out the types of non-profits these foundations, whether public or private, have aided in the past, as they can be very explicit in their interests.
Once you've done this, you can then work to establish relationships with those who make funding decisions. Remember that large independent foundations aren't likely to give to smaller non-profit organisations, and larger corporations and business tend to have charitable wings, so it's worth asking for their donation criteria to see if you're a fit, as they are often inundated with requests.
There are also a large number of local charitable foundations that provide aid to local non-profits; these are ones you should definitely target. These are extremely approachable and often provide small non-profits with skills to help them in the long term; such as board training, negotiating, planning, grant writing, etc.
They can also help provide funds for particular things, such as a strategic planning retreat. Even if you fail to obtain funding from these sources, they'll usually let you know how you can improve your chances and where you went wrong, alongside information on their grant cycles and decision criteria.
When it comes to attempting to attain a grant, it's important that you get the pitch right. So once you've targeted a specific foundation where you feel your interests match well, it's time to write a grant proposal. Unless you have experience, it's worth hiring someone to help out if you can afford it, on the other hand there are plenty of books to help with this and you can also keep an eye out for local grant-writing seminars.
5. Go Online
In today's switched on society being online is of pivotal importance, whether that's for a company working for profit or a non-profit.
Firstly ensure you have a website. Here you can document what you're doing and why, have an area on the website where you can outline your mission statement, start a blog highlighting any upcoming or recent events and have real stories from people you've helped. This will give people a clear place to learn all about what you're doing.
However, it's important to make the website look sleek and professional, as this will keep someone interested longer. So it's worth looking at larger, established non-profits to see what they're doing. You'll probably finds they have a clear brand identity in terms of colours and fonts that are used both online and in physical marketing materials, clear concise messages and compelling images to draw people in.
With online you should also make the most of social media; Twitter and Facebook are a great way to continually promote the cause, your message, the site and any upcoming events or charity drives. YouTube is also a great online tool, where you can create videos of any events and things you've done to showcase your good work. These can all link to and from the website, and friends, family, volunteers and people passionate about the cause will mostly be happy to share.
You should also have an embed donation process on your website so people can donate there and then. It's also important to ensure your website and donation service is mobile friendly, as many people use their phones to go online. Services such as Network for Good, StayClassy, Givlet, or DonationPay, are all great donation platforms to use that are compatible with mobile.
Finally signing up with easyfundraising will allow your supporters a simple way to help your non-profit raise money every time they shop online. They just need to head to the easyfundraising website first, search for the retailer they want and shop as normal – when they check out the retailer will make a donation to your good cause for no extra cost whatsoever.