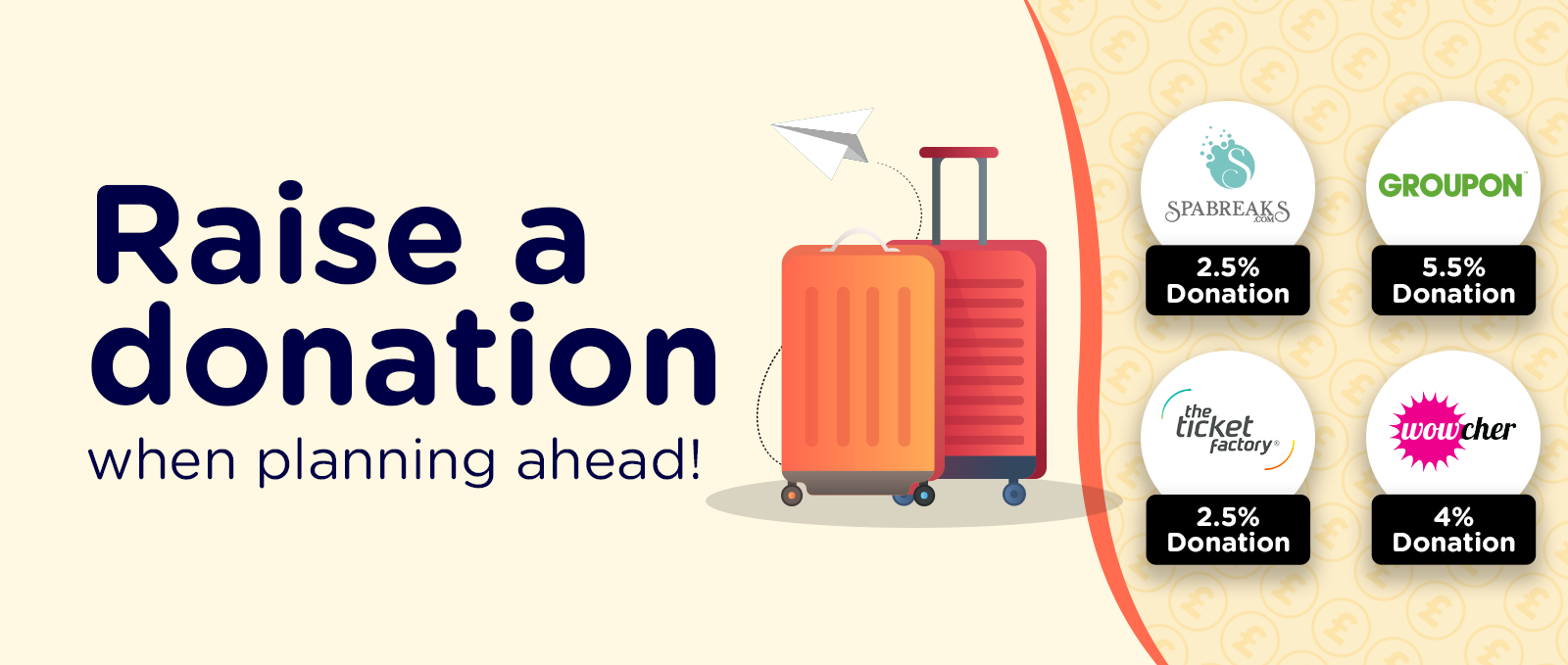 Whether you're looking forward to booking your first meal with friends inside a warm restaurant rather than crowding under an outdoor heater, or itching to hear the first starting chord of your favourite band as they play at their first concert, we're sure that there's so many things that you're looking forward to getting into your diary as things slowly return to normal.
Whatever the event, check through easyfundraising first to raise a donation for your cause.
Food & Dining
From May 17th, pubs and restaurants will be allowed to open their doors so that you can sit inside as a group of 6 and catch up over a meal. To make it a special catch up to remember you could book afternoon tea or a meal at Marco Pierre White at Groupon (5.5% donation).
If you're planning to make up for lost time, you could sign up for a free trial at Taste Card (£1 donation), or Gourmet Society Membership (0.5% donation) to get discounts on well-known restaurants and chains.
However, if you want to skip the crowds and just have family over for dinner, you could wow them with your new cooking skills with a HelloFresh box (£8 donation) or even just order in a Just Eat (Up to 2% donation) takeaway
Experiences and Days Out
For those missing their pamper days, spas are now open! SpaBreaks (2.5% donation) offer a 12-month block from the purchase of a voucher so you can buy and then wait until you feel ready. Those in need of that post-lockdown haircut can book with BlowLTD (2% donation) and treat themselves to lashes, massages and more.
Parents can benefit from a KidsPass (£2.50 donation), getting discounts on zoos, cinemas, indoor play, and more.
If you're also raring to burn some energy, you could book a date at GoApe (2.5% donation) or Bear Grylls Adventure (2% donation).
Booking Ahead
Festivals, theatres and concerts are hoping to open from June onwards. Give yourself something to look forward to with The Ticket Factory (2.5% donation).
Or you could finally book ahead and lock in that sunny holiday you've been dreaming of for over a year. With TUI (2% donation) you can book up to a year in advance.
Whatever you're planning to get into your diary, check through easyfundraising to see if you can raise a donation with easyfundraising. Or you can download the Donation Reminder to ensure that you don't forget and miss out on any donation for your cause.