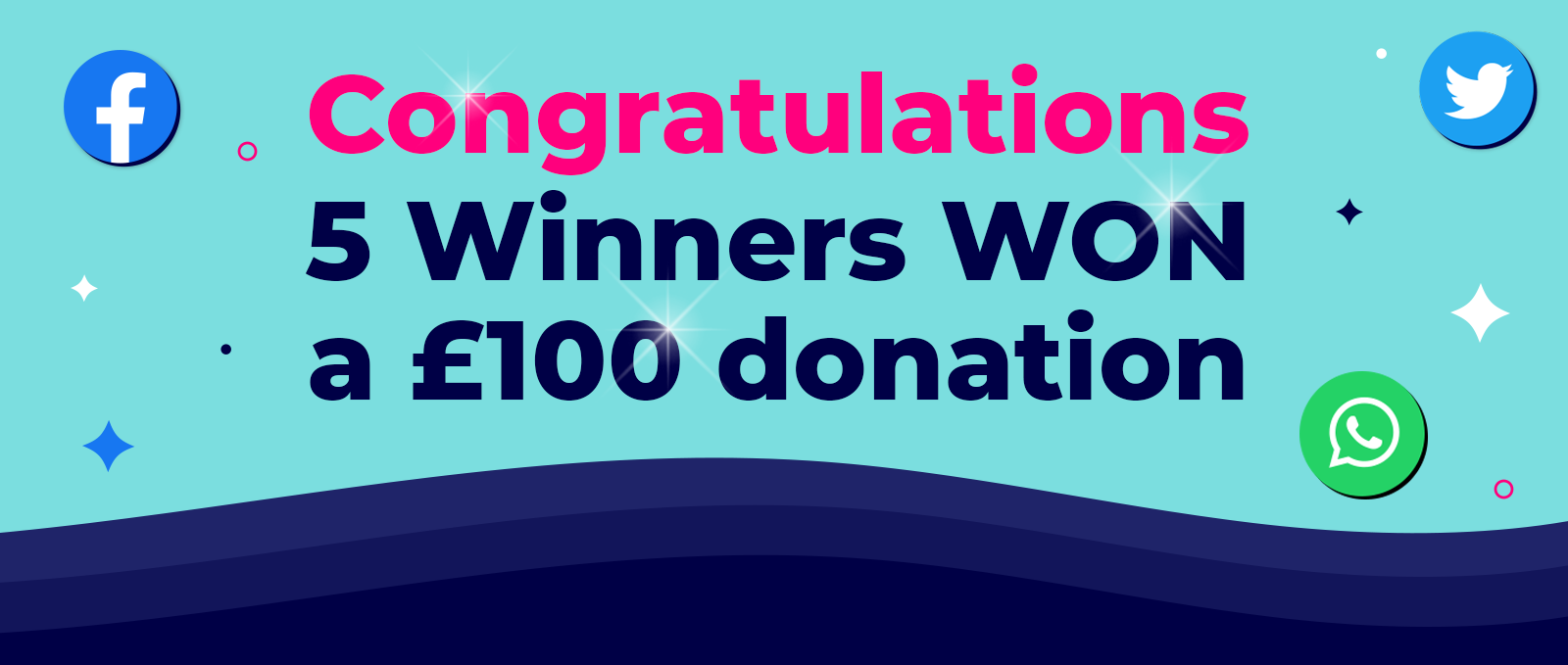 We're thrilled to share their reactions below – Congratulations!
Delighted to have won a £100 to support the Skinners' School Parents' Association using the easyfundrising app. This will help us reach the target for the school professional recording studio. It is very easy to donate to your cause through easyfundraising so download the app and use for your standard purchases. Happy #easyfundraising 

Alberto, supporter of The Skinners' School, Tunbridge Wells
Thank you so much. That's absolutely brilliant news! Our Brownies have really struggled through this last lockdown. We have been meeting virtually but girls have gradually withdrawn over the term unable to cope. We are back to face to face outdoor meetings after the Easter break but I suspect some will not return for a while, if ever. We felt unable to ask for subs while we were meeting virtually so our funds are severely depleted. This donation will enable us to offer the girls better activities and some free trips to local attractions. We are happy for you to share our good fortune with others. I shall definitely continue taking part in easyfundrasing's 'Share to Win' competitions and encourage others to do so too.

Linda, Admin of 1st Dunstable Brownies
I am so pleased to have won and be able to help Belgrave school in this way. They work miracles and deserve every penny. Thank you! The money will be used to support children with Special Educational Needs to help them reach their full potential in education. Advice for fundraising is positivity all the way. Big up your cause with anyone and everyone, join fundraising groups such as easyfundraising and use social media to spread the word. It all helps amazing people help others where it is most needed.

Alexa, Supporter of Belgrave School – Clifton Bristol
That is excellent news, fundraising for our swimming club has been really difficult over the last 12 months so easyfundraising has been a great way for our members to help support the club. The swimming club provides opportunities from learning to swim through to competing at a national level. This money will be used to support the club getting back in the pool and making all sessions Covid secure. We have shared our hints and tips over our social media and it is on club newsletters and our top supporters have offered advice. This is a lovely bonus, thank you very much!

Hannah, Admin of Wyre Forest Swimming Club
"That's amazing news, thank you so much!"

Barripper Cricket Club is a small village club looking to improve their facilities both on and off the pitch to give a better experience to players, coaches and people in the community visiting the ground.

Poppy, Supporter of Barripper CC
Thank you again to everyone who entered! Keep an eye out for upcoming competitions. You could be our next winner!
Remember the best way you can help support your cause, especially during this pandemic where face-to-face fundraising is difficult, is to use easyfundraising every time you shop online. You can also encourage others to do this too by using your ready-made fundraising tools.
If your not already supporting a cause, it's simple and only takes 2 minutes to sign up!