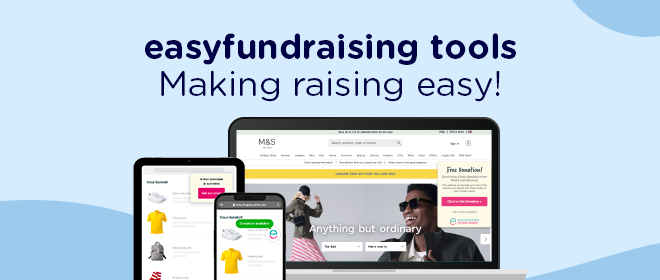 easyfundraising turns your everyday shopping into everyday giving. Whether you shop on your mobile phone, tablet or desktop we have a product for everyone. Using our fundraising tools makes sure you'll never miss a donation.
Maximise your fundraising potential! Supporters raise twice as much using the easyfundraising app and up to five times more when they have the Donation Reminder!
The easyfundraising app!
The easiest way to raise! Download our FREE App to shop & raise with over 6,000 retailers on the go, track your donations and invite people to support your cause!
Save your favourite shops
Keep track of how much you've raised
Receive notifications when you've raised a donation or been paid!
"Love this app as it's very easy and has lots of great shops to choose from. Great for small charities and schools to raise funds. I'm always surprised how much I have raised just by doing my shopping."

Helen R
App Store review
The Donation Reminder is now available on iPhone and iPad!
It's finally here! Our causes and supporters have been asking for the Donation Reminder to work on their mobile and it is now available on iPhone and iPad!
Simply download the easyfundraising app and enable the Donation Reminder feature on your Safari web browser. We'll pop up every time a donation is available as you're shopping so you never miss out! Activate your donation in one quick tap.
Watch this quick 30-second video to see how it works:
The Donation Reminder is only available on Apple devices on iOS15+ and iPadOS15+
The Donation Reminder for desktop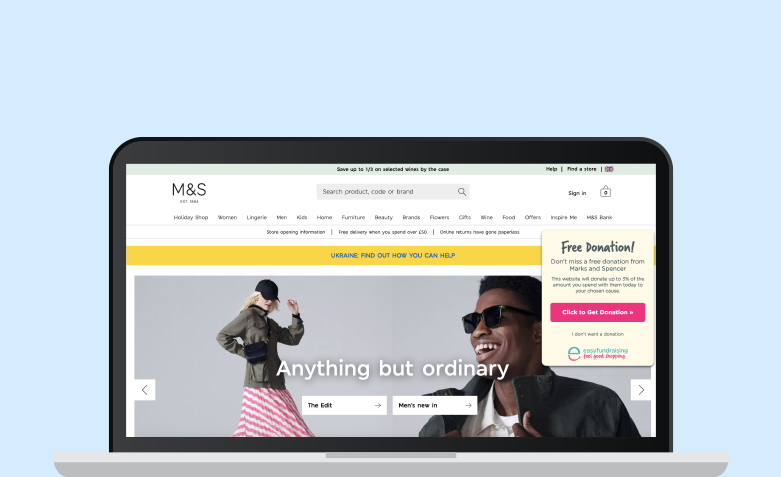 Get donations in one click! The Donation Reminder finds you donations when you shop on your laptop or computer. Simply shop as normal and the Donation Reminder will pop up and let you know when a donation is available. You can then activate your donation in one click!
"Excellent and easy way to raise money for your chosen charity simply by shopping online. Best part is that you do not need to check if donations are available on any given website – the donation reminder tool automatically alerts you!"

Nasir
Trustpilot
Get supporters using the app and Donation Reminder! Let other supporters know about our amazing tools, we have a range of social posts, helpful videos and tips to share.