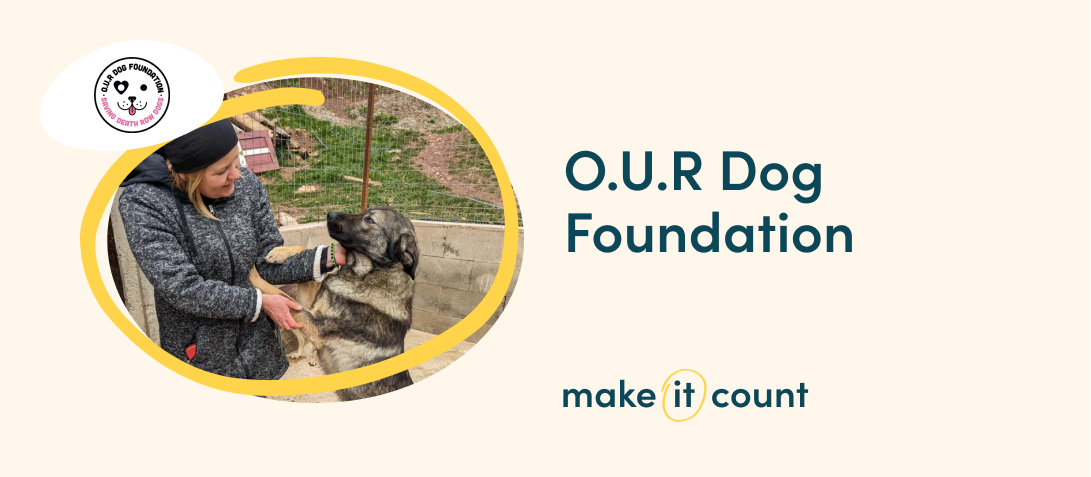 OUR Dog Foundation is a small group of dedicated volunteers in the UK, working to fight the horrific treatment of dogs in Romania. They've raised an amazing £1,510.05 so far via easyfundraising! We spoke with their cause admin Beth and found out more about the amazing work they do and how they make every donation count.
Tell us a little about your cause
Here at OUR Dog Foundation, we are a small group of dedicated volunteers in the UK, working to fight the horrific treatment of dogs in Romania. We focus on saving dogs, from the kill shelters, the streets, or anywhere else they may be found alone. Once they are safe at our shelter, we focus on getting them healthy, and finding them new homes in the UK. It is heartwarming to see these dogs go from being on the euthanasia list, to really living their best lives in their new homes. Whilst it feels like a losing battle at times with the Romanian government supporting the kill shelters, we will not stop fighting for those who need us.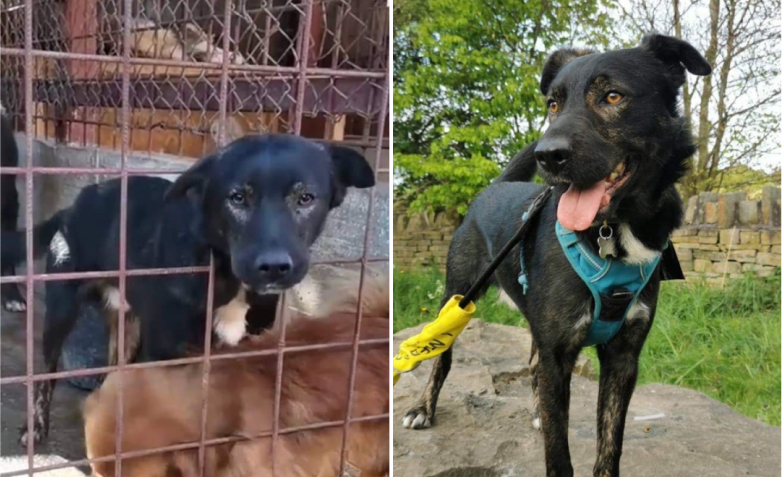 Why did you sign up to easyfundraising?
We signed up to easyfundraising to allow our supporters to help us in a slightly different way. We love that easyfundraising allows people who otherwise may not be financially able to donate, to help our cause. Times are tough for everyone right now, which has really shown in the way our donations have taken a hit. Thankfully we've had some really good easyfundraising payouts during this time. Many people using it even on their weekly shop. It's amazing that people can give back whilst doing their normal online shopping.
What would be your top tip for someone new to easyfundraising?
Our top tip for someone signing up is to make sure you have donation reminders active, so you don't lose any free donations for your cause!
Do you do any other fundraising outside of easyfundraising?
We do a lot of fundraisers outside of easyfundraising too. As a nonprofit, we fundraise for all aspects of our work. We rely heavily on sponsorship of dogs whilst they are still in Romania to cover their basic care. We also fundraise for extra food deliveries, to help support dogs at our shelters that aren't under the care of a rescue and take the pressure off the fosters financially. Our biggest fundraiser was a Crowfunder in order to save our shelter. Sadly, the Romanian government prefer horrific kill shelters to safe shelters, so put extra restrictions on those trying to help. In order to meet their demands, improvements from rebuilding all pens, to adding on-site veterinary rooms needed to be met. We managed to raise £25,000 for this over a few months, the building is underway and we are so grateful for the support that has allowed us to keep the dogs safe.
Thank you, Beth!
If you're inspired by the O.U.R Dog Foundation's incredible work and would like to support their cause, we invite you to join us in making a difference. Sign up with easyfundraising, and every purchase you make can contribute to giving these innocent dogs a happy life. Together, we can ensure these dogs receive the care and support they need and deserve. You can sign up here.