It looks like holidays are finally back on the horizon and to say we are excited is an understatement! After a tough couple of years, we are ready for something to look forward to.
With the world opening up again, we've been having a think here at easyfundraising HQ about our top travel destinations. We asked the team to share their favourite holiday hotspots, to help inspire your next adventure. Warm weather, sandy beaches, stunning cities, great food or action and adventure, whatever you're into we've got it covered. And don't forget when you book your holiday with easyfundraising you'll also earn donations for your good cause.
Playa Blanca, Lanzarote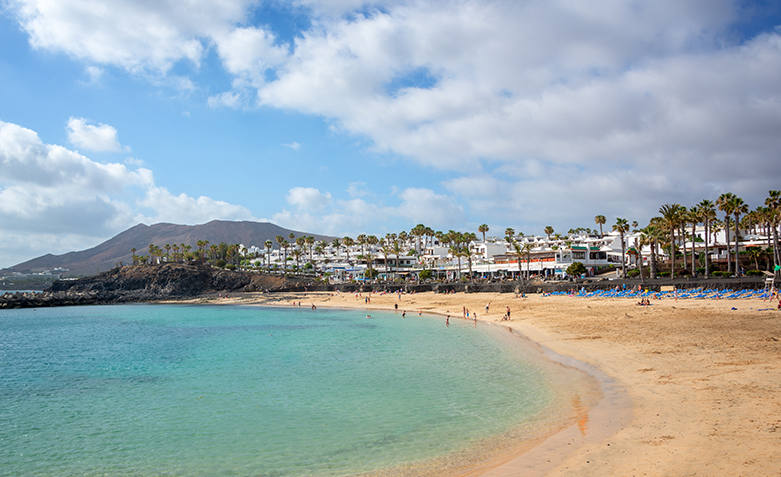 It seems like the sun shines all year long at Playa Blanca, situated right on the beach it's a great place to visit as a family. There's a choice of All-inclusive hotels, with great pools, restaurants and most importantly kids clubs! It's a great base for a walk to Rubicon Marina where there are amazing bars and restaurants and you can even hop on a ferry to Fuerteventura for the day! The flight is only 4 hours which is great if you have really little ones, and due to all year sunshine it's a good choice if you can still go outside of school holidays."

Amy Turner
Greece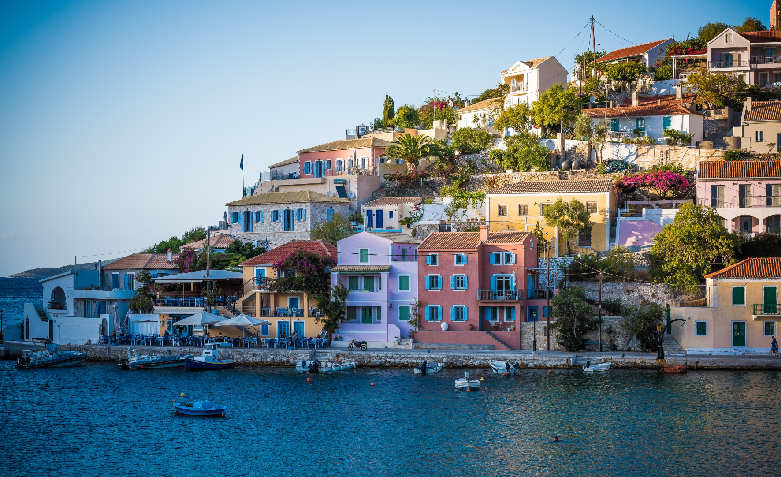 We've been on a number of family holidays to both mainland Greece and several of the islands. They're amazing family destinations and make for a super relaxing time for all. The weather is always stunning, the sea so warm and clear that the kids can swim happily, the coastline picturesque and the food is wonderful. What's not to like!"

James Moir
Aguas de Ibiza, Ibiza
Amazing decor, the service is fantastic, the food is really nice too and lots of local restaurants with a small harbour nearby. There are lots of shops in the town area along with local artists sculptures giving a super relaxing chilled vibe. A restaurant not too far away via a taxi is Bambuddah which is the best food I've ever had! The hotel itself is clean, modern, has two roof terraces with a bar area and restaurant on the roof. I'm definitely going to return!"

Tom Goodall
Earn up to 4% in donations for your cause when you book your holiday to Ibiza with Booking.com here.
Reykjavik, Iceland
It's only a short flight from the UK but it's completely different to anywhere I've been before. There are some lovely places to eat, especially if you love fish. I also had the best hot chocolate I've ever had at a restaurant called Hofnin in the old harbour. Also, you can drive to the Blue Lagoon which is not too far from the city centre or if you can get away from the city for a night or two you might see the Northern Lights! Iceland is a beautiful country full of friendly locals and I will definitely be going back there again.

Emma Harvell
Marbella, Spain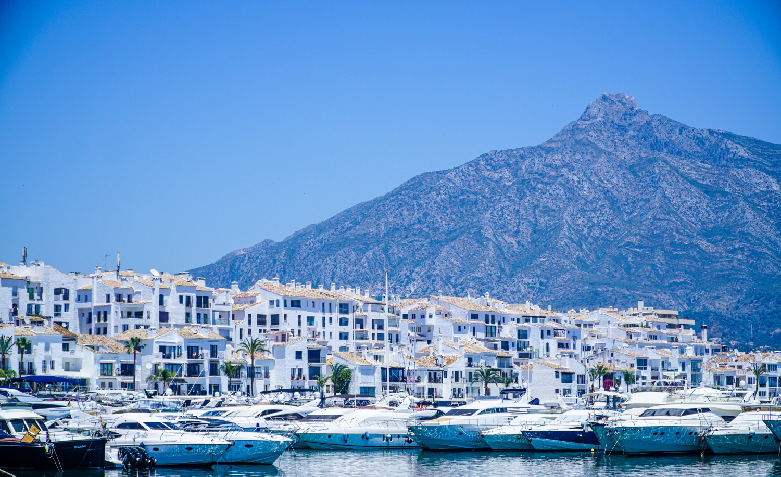 Five of us went to Marbella to celebrate my best friends' 40th birthday and we had an amazing time! We stayed in an apartment we found on Airbnb that had beautiful views of the mountains just inland from the coast and had a great time partying at several of the nightclubs in the evenings. We also enjoyed exploring the less touristy parts of the town and found some authentic tapas bars and beautiful old churches. After our biggest night out we relaxed by an outdoor pool near the beach. We stayed for 3 nights and felt we'd not only had a brilliant time on our nights out but plenty of time to relax and catch up. Marbella is a great destination for a weekend away from it all – it's cheap to fly to and the town isn't far from Malaga airport."

Lucy Westwood
Lapland, Finland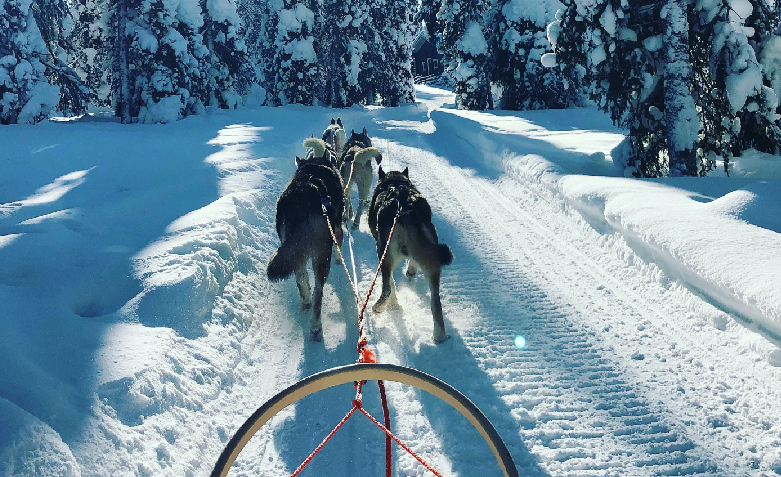 We visited Lapland as a family of four this December. The scenery on the coach journey from the airport took my breath away, it was stunning. The fir trees were covered in snow and it was incredibly festive. The snow in Lapland is like glittery powder, it's so fine that you can't even form a snowball. We enjoyed driving snowmobiles, a reindeer sleigh ride, tobogganing, and my favourite a husky ride. My husband got to drive the husky sleigh whilst the kids and I sat back and enjoyed the ride, you could tell the husky dogs loved running and knew exactly the route to take us. The kids got to meet Santa who had a special gift for each of them, seeing their little faces was a treat. It was a once in a lifetime trip for us and we now have very special memories that we will have forever.

Louise Phillips
Barcelona, Spain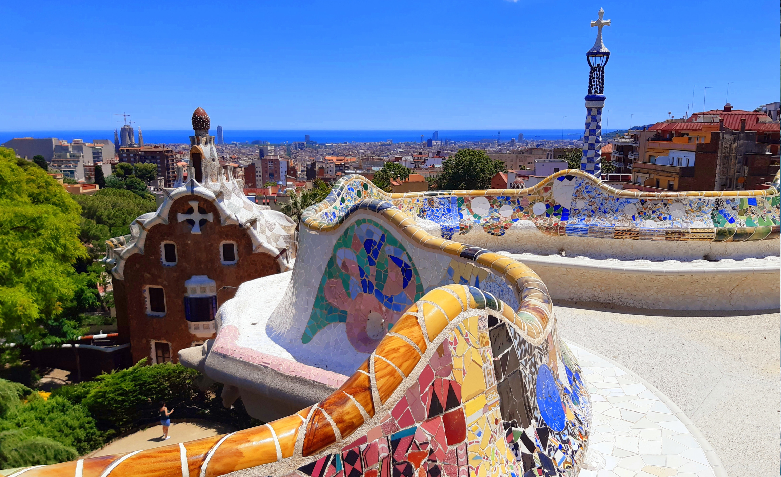 It's such a lovely city to wander through, packed with glorious side streets full of stunning buildings, around every corner there's a cafe or restaurant you won't want to miss or a view you need to photograph. The Gaudi designed buildings are amazing and the food market on Las Ramblas where you can get tapas and drinks from a variety of stalls is a must. After you have finished wandering, shopping and eating, there is even a beach. A beautiful vibrant city with a beach – what more could you want?

Becky Coleman
Barcelona is hands down the best city in Europe. A short hop from the UK, and you can have the best of both worlds; chilled-out beach vibes and days packed with history and culture. I've been to Barcelona with friends and a partner and equally had the best time with both. You can spend days eating your way through the tapas menu, drinking Sangria (of course!), getting lost in the Gothic Quarter, and taking in the views at the Gaudi Gardens; there's so much more to Barcelona than Las Ramblas! For anyone looking for a city that has it all – Barcelona is your holiday destination."

Sophie Dell
Barcelona is a very quirky, fun, cool city! I visited here with friends in the summer, and it was one of the best cities I have been to! From sandy beaches, to architecture in the city, art galleries and endless restaurant and bars there is something here for everyone and so much to explore. We got lost in the beautiful cobbled, narrow Spanish streets. Barcelona definitely has my heart, and I cannot wait to return. My number one destination for 2022!"

Alix Mclaughlin
Disneyland Paris, France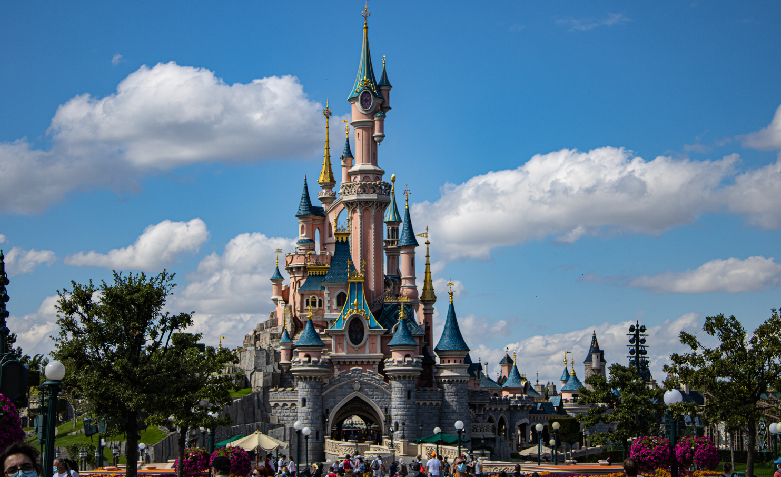 Disneyland Paris is so magical no matter what season you go. It's so easy to get to with a train direct from London meaning you can start enjoying the magic in only 2 hours. Once you arrive, you are greeted by beautiful grand buildings, magical music and warm cast members who can't wait to help you start your holiday. There is always so much to do and see from live stage performances, creating unique memories at the meet and greets, discovering all the hidden wonders such as the dragon under the castle and who can forget the rides. The whole family will get completely wrapped up in the magic and atmosphere, it's definitely not a holiday that's just for the kids!"

Becky Lowton- Smith
The Maldives
Lots of different islands to choose from. It is the epitomy of paradise for me. Beautiful beaches, with sand like flour. It is the best place to chill out and just be."

Justine Carolan
Trogir, Croatia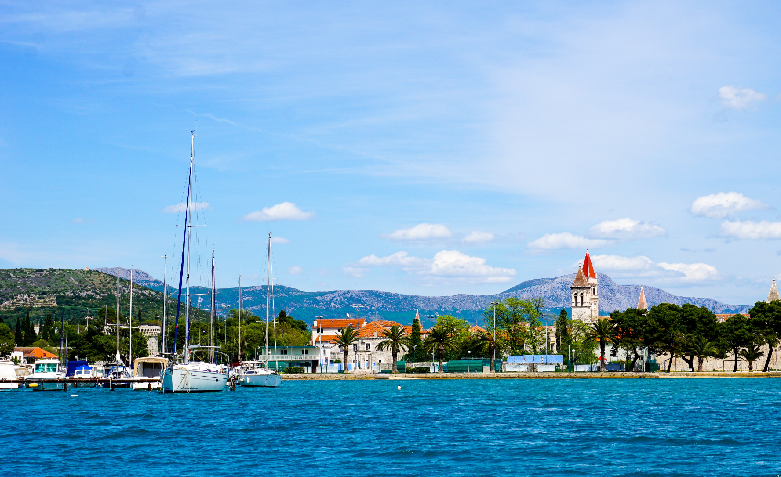 Croatia is just beautiful and Trogir is a great base. It is an old historic town on the coast and has a lovely mix of places to visit with lots of restaurants and bars. We did day trips to Krka Waterfalls which were out of this world, and we also visited Mostar in Bosnia which is extraordinary too with a rich history. The town of Split is extremely near, and we travelled there by boat to visit Diocletian's palace which takes up half of the old town and is a UNESCO world heritage site – recommended! We also visited a number of islands on a boat trip (essential for any Lyons holiday). There is so much to do and the people are the friendliest I've ever known. We travelled in August so it was extremely hot. There was actually a heatwave in Europe at the time and the locals were really kind, helping everyone to stay cool as much as possible by bringing out fans and extra drinks for the children. Families are made very welcome and it's the perfect place to visit. I'd go back in a heartbeat!"

Roisin Lyons
The Algarve, Portugal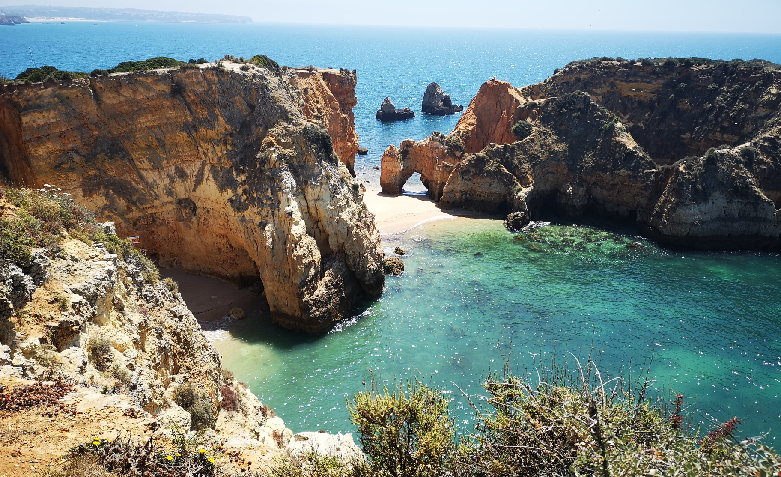 The resort Playa de Rocha has all the best amenities. It's great for families and couples alike. With golden sandy beaches, bars along the promenade and a walk to the marina on an evening with an ice cream in hand is the perfect destination to get away and leave all your realities of life behind. Lisbon is a 3-hour drive away where the capital lands with all sorts of sightseeing and great shops to visit. I will be certainly going back all being well this year!"

Melissa Hipkin
Port Aransas, Texas, United States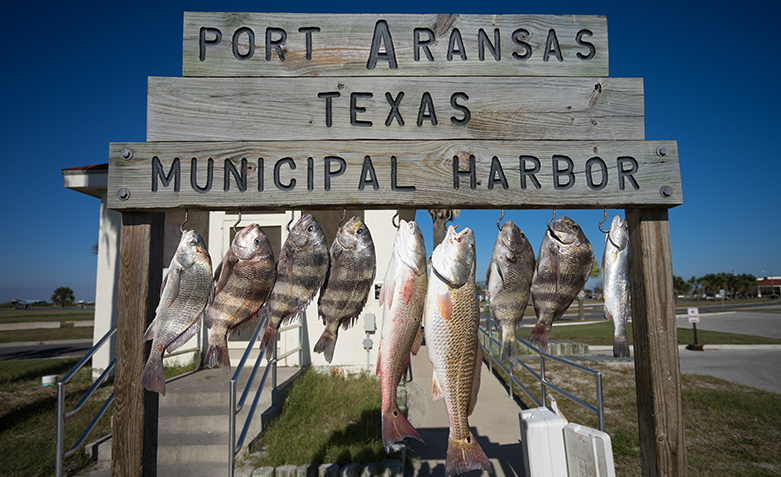 Port Aransas sits on a thin island in the Gulf of Mexico about a mile from the mainland, which you get to via a little car ferry or a very large bridge from the city of Corpus Christi. It's a strange little tourist island, but pure Americana rather than catering for international tourists. In the winter people camp on the beach for Christmas and New Years Eve, in easter the weather is perfect and the little town is amazingly friendly, and then turns manic for spring break and summer, when the temp hits 100 degrees. Plenty of fishing in the inland waterways or out catching sharks in the gulf, or drive to Mexico which is only a few hours away. You can visit Austin, or fly to Dallas or Houston, and visit the amazing Aquarium or USS Lexington museum next to it, the list goes on! Miles of beaches, friendly people, nice weather, great fishing…perfect!

Chris Williams
Barbados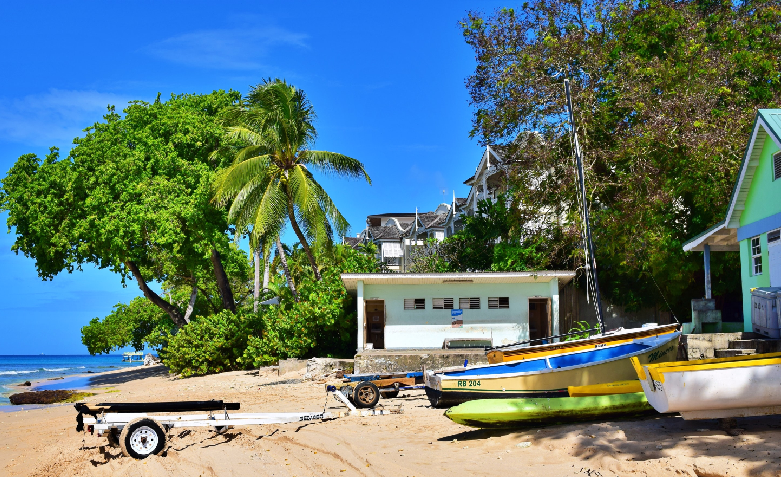 Barbados is the gem of the Caribbean and a perfect destination for couples to relax and share lifelong experiences. It has gorgeous white beaches, warm and friendly locals, award-winning hospitality and a great variety of food soaked in culture. They're also plenty of activities to indulge in such as deep-sea diving, cave exploration, sightseeing, visiting wildlife, shopping and touring historic locations. Barbados is considered to be one of the safest islands in the Caribbean and has a charm like no other destination. It is a special place in the world with a lot to discover and experience."

Reuel Jones
Tenerife, Canary Islands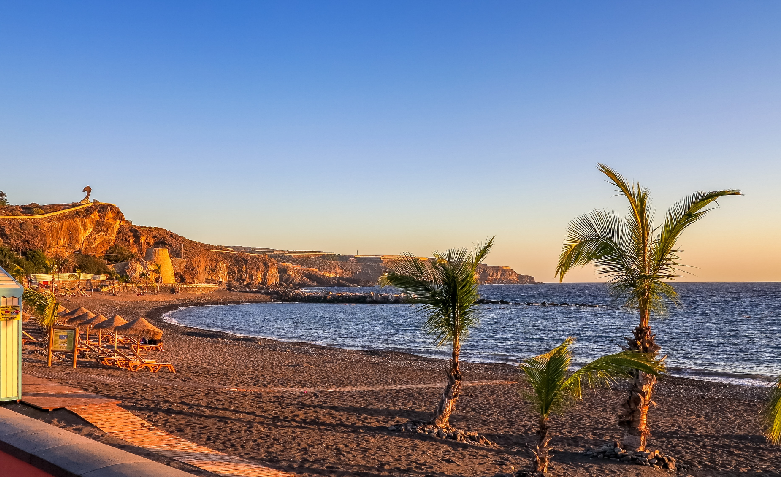 Tenerife has great all-year-round temperatures meaning you can make the most of lower-cost during term times throughout the year. It has great a mix of quieter areas but also some more popular family-friendly/lively areas to enjoy too. Tenerife has great beaches and a range of attractions for all ages. One of the best is Siam Park, Europe's biggest water park! I think Tenerife has something for everyone and with a great standard of hotels to choose from you can't go wrong."

Lucy Brookes
All donation rates are correct at the time of publication.